ALG Defense is a woman owned company that was founded by Amy Lynn Geissele in 2012. As a sister company to Geissele Automatics, the same manufacturing and engineering teams are utilized to deliver the most cost effective and highest quality products available. ALG's experience is resourced from all over the industry; everything from the everyday target shooter to providing equipment to various branches of the special forces as a registered defense contractor. ALG Defense is focused on providing a superior customer service experience and product in one affordable package.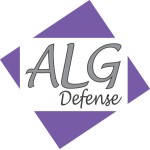 More
The AKT-UL features a shorter pull and a crisper reset than the AKT standard version which is ideal for precision and target shooting. It is machined from gun quality alloy steel. The AKT-UL features the Lightning Bow, which produces a very comfortable feel to the user over the stock trigger, while ..
The ALG High Energy Main Spring is a performance replacement spring for the AK47 / 74 platform rifles. It is a Chrome Silicon single wire spring fabricated for ASTM A401 specifications.  The ALG High Energy Mainspring develops 25% more torque over a standard factory main spring, lowering lock time ..
The AKT-EL features a smoother and shorter trigger pull than the stock trigger and is ideal for combat and home defense use. It is machined from gun quality alloy steeland has a corrosion resistant Manganese Phosphate finish. The ALG Defense AK series of triggers were designed to work with most AK ..
Showing 1 to 3 of 3 (1 Pages)