Core Survival is the leading manufacturer of helmet light and IFF solutions. A chance conversation at an Air Force meeting in the early 2000s established the need for a special helmet light for PJ's. Follow on collaboration with a helmet manufacturer and active duty users led to the first helmet mounted light that was a low profile, snag-free, break-away lighting solution for High Altitude High Opening/ High Altitude Low Opening (HAHO/HALO) parachute helmets. The initial requirement expanded to other tailored needs within the broader SOF community, where Core Survival was fortunate to have the opportunity to listen to users, and offer new solutions to address old problems.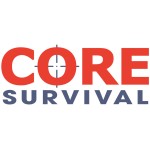 More
HEL-STAR 6 Gen. III is the latest in a series of marker lights designed specifically for helmet-mounting for airborne, MFF, and other military operations. HEL-STAR 6 combines features of the earlier HEL-STAR 4 & 5 models into a compact design with enhanced visibility and easy battery replacement..
The HEL-STAR 5 EXO is a helmet mounted, tactical light designed for MFF and other airborne applications, ground tactical, SAR, K9 and other confined space operations. Its helmet-friendly design significantly improves upon its predecessor the HEL-STAR 5 with increased visibility, durability and water..
Showing 1 to 2 of 2 (1 Pages)