Lapua, or more officially Nammo Lapua Oy and Nammo Schönebeck, is part of the large Nammo Group. Lapua focuses primarily on premium quality small caliber ammunition for target shooters as well as for hunters and law enforcement authorities. Lapua has always strived to produce the best possible cartridges and ammunition components for those who have the same passion for precision.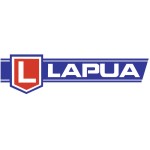 More
Popular and precise - the legendary .308 Winchester One of Lapua's flagship cartridges and perhaps the most versatile target shooting round, the .308 Winchester is one of the most popular centerfire rifle calibers today. Lapua's .308 Winchester ammo is an excellent choice when you want a cartridge ..
SK Ammunition is proud to announce the latest addition to our family of .22 LR ammunition, SK High Velocity Match.Targeted for .22 LR enthusiasts that prefer lightning-fast speed, new SK High Velocity Match exits the muzzle at a blistering 1,263 feet per second (385 m/s). Where every second counts, ..
Showing 1 to 2 of 2 (1 Pages)