Geissele Automatics first trigger, the Hi-Speed National Match, was designed by its founder Bill Geissele for CMP and NRA Hi-Power Rifle competitions. Although the trigger was designed for sport shooting, the US military quickly found that the Geissele Hi-Speed trigger could also find applications in semi-automatic sniper weapons. In 2005, Geissele Automatics received a request from the US Department of Defense to build a trigger unit that's as good as the Hi-Speed. In response, Bill designed the Geissele Super Select Fire Trigger (SSF).
After rigorous testing, the SSF was used by units in the US Special Operations community and is the trigger for the M4 carbine. An evolution of the SSF trigger emerged to meet the needs of law enforcement and civilians who do not require a semi or full auto.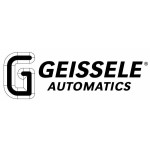 More
The Geissele Super Semi-Automatic (SSA®) trigger is a semi-automatic only version of Geissele's Super Select-Fire trigger. The SSA is a non-adjustable, precision, two-stage trigger and allows precise and accurate trigger control throughout a variety of conditions and usage requirements. The SSA..
The SSA-E X features a Nanocoated wide body trigger and Nanocoated Hammer, with a special Chrome Nitride disconnect that combines advancements in coating design to bring about the next evolution of the venerable SSA-E. These coatings dramatically enhance wear and corrosion resistance and keep ..
The Geissele Super Dynamic-Enhanced (SD-E) Trigger featuring an exclusive flat trigger bow, is a finely-tuned two stage trigger providing enhanced trigger control and weapon accuracy while maintaining the robustness and reliability of our combat-proven two-stage trigger. The SD-E is a flat bow versi..
Showing 1 to 3 of 3 (1 Pages)