TANDEMKROSS is the fastest growing and one of most recognized brands in the rimfire competition market today. Our mission is to deliver performance and excellence to existing firearms that are already good, making them great!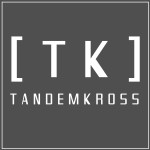 More
At a glance: Dramatically reduces muzzle rise and improves accuracy Large openings for easy cleanings Fits on standard 1/2 x 28 threaded barrels Comes with colored installation instructions, installs in seconds! Color: Clear Hardcoat Anodizing Threading: Standard ½ x 28 TPI  Outside diamet..
Product Code:
TK24N0172BLK1
The Ruger® Mark IV™ has quickly grown in popularity in the rimfire market since its launch, but even a good gun can be made great! The new TANDEMKROSS "Victory" Trigger for Ruger® MKIV™ is the ultimate MKIV™ trigger upgrade - ideal for speed shooting and other competitive shooting sports!   The li..
Product Code:
TK26N0247BLK1
At a glance:Taller, wider magazine release button - great for juniors or shooters with smaller handsIncludes two styles - button and paddle - perfect for customization!The Ruger® MKIV™ 22/45™ is popular among shooting sports competitors and weekend plinkers, but for young shooters or other shooters ..
Showing 1 to 3 of 3 (1 Pages)