Today's Česká zbrojovka a.s. was built as part of a large-scale transfer of strategically important production capacities of the former Czechoslovakia as far as possible from the western borders threatened by Nazi Germany. Thanks to the successful new generation of firearms, Česká zbrojovka, a.s., now employs more than 1,900 employees. The company extended its representation into more than 100 countries all over the world.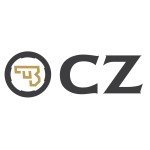 More
The CZ P-10 is another "level" of a defence and service pistol, excelling in reliability, durability and refined shooting, greatly supported by the unique checkering and superb grip which were designed using the new DiFEND methodology for ergonomics. Included in the package are also magazine buttpl..
The CZ SHADOW 2 family represents a new level of first-rate large-capacity all-steel pistols for modern dynamic sport shooting disciplines. These models enable good shooters to give excellent performance and the best to triumph at the most prestigious IPSC competitions. Moreover, they also make good..
Showing 1 to 2 of 2 (1 Pages)