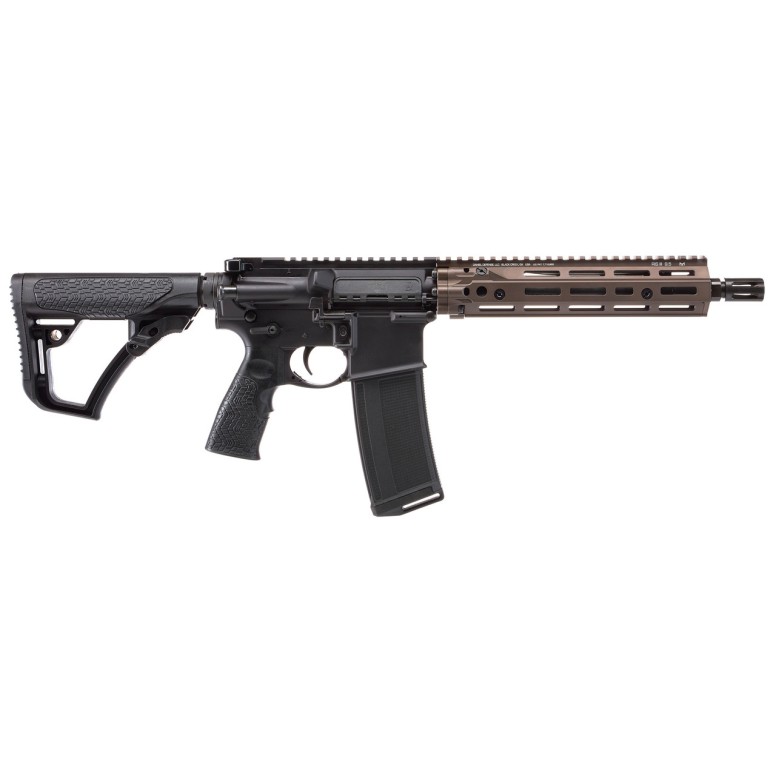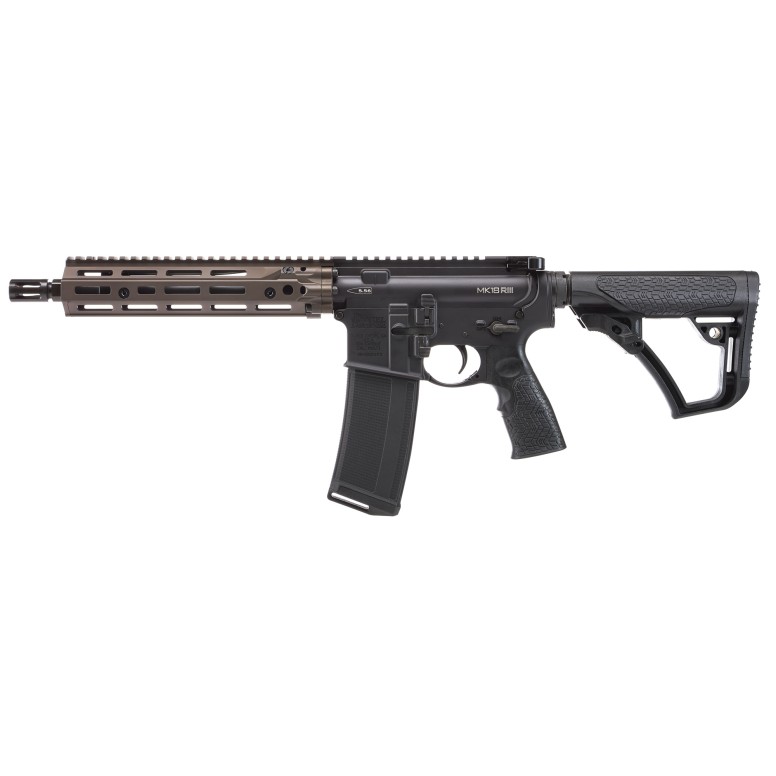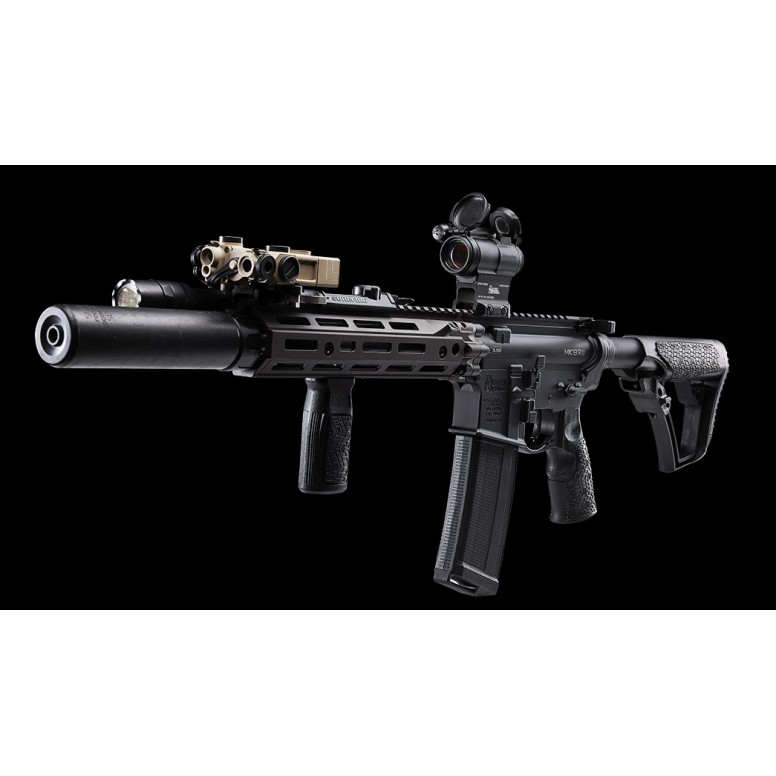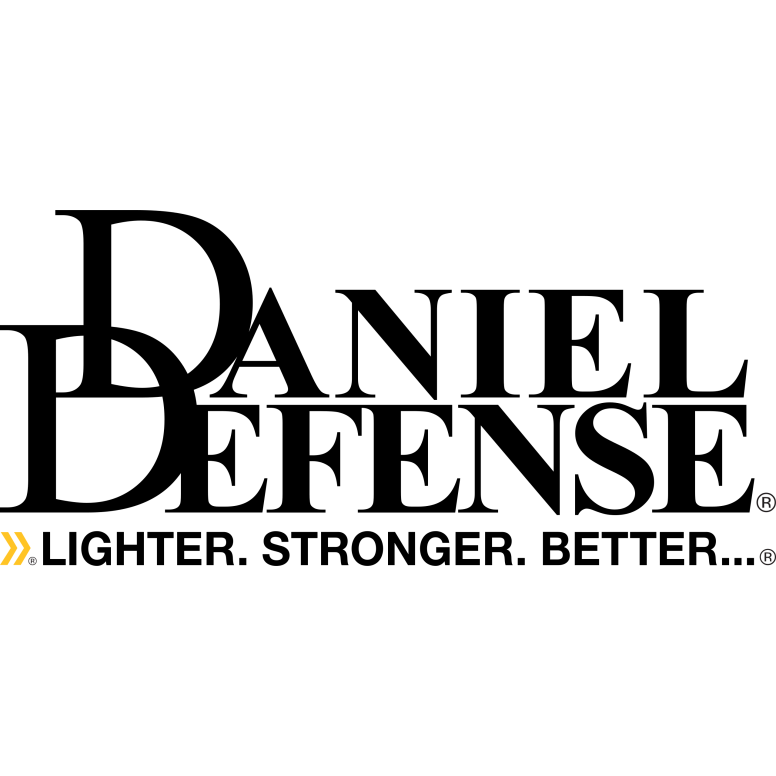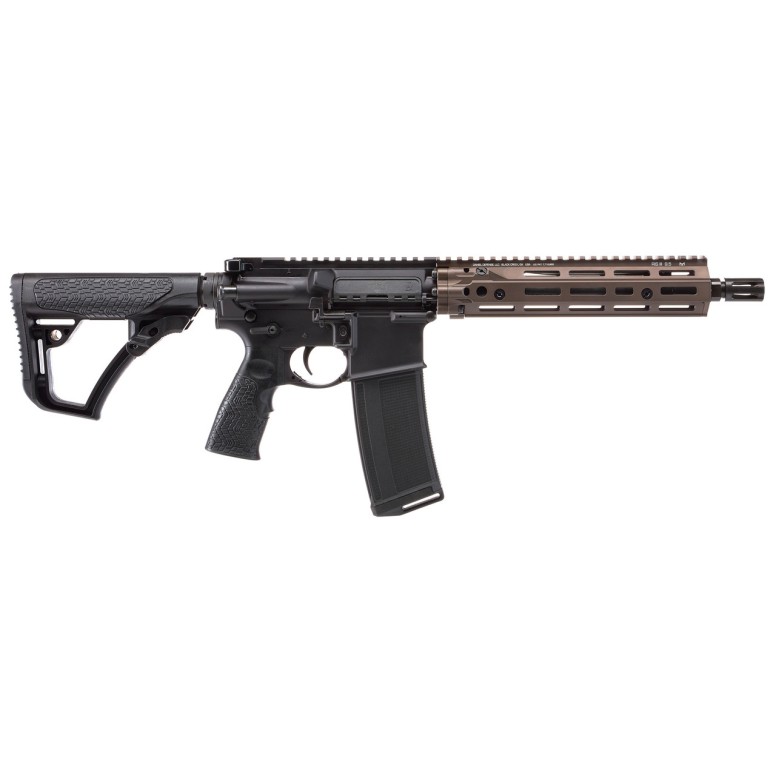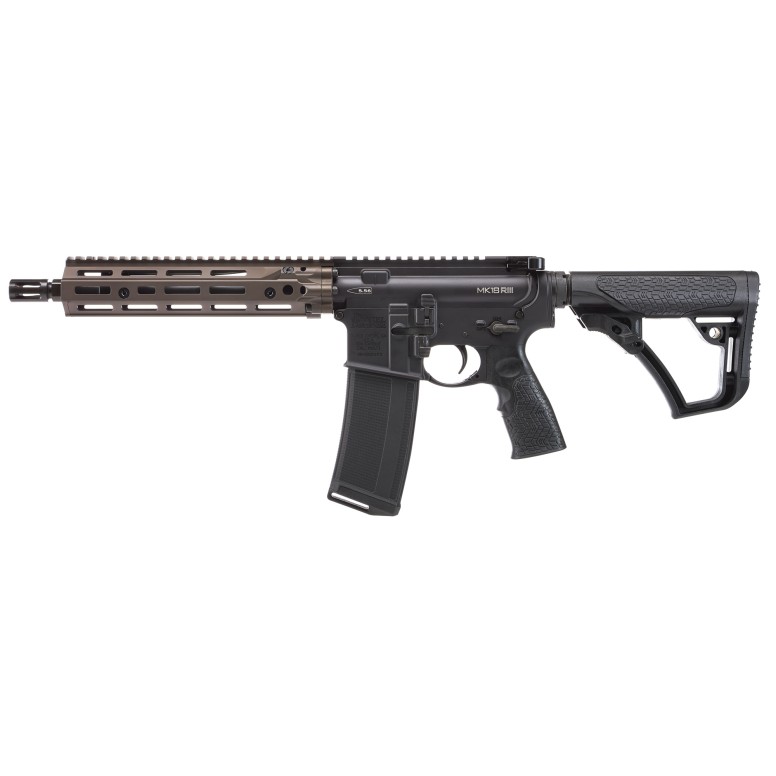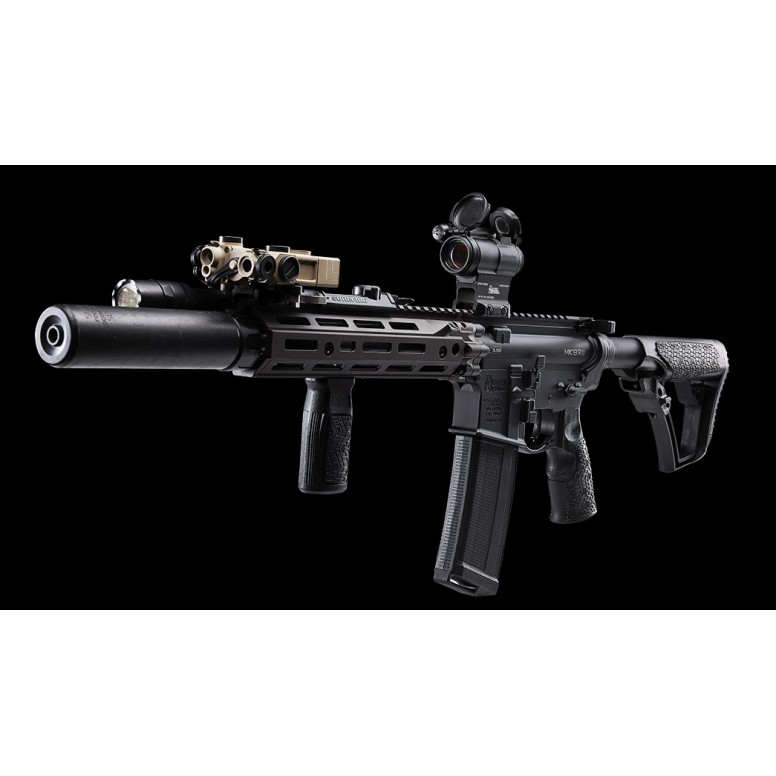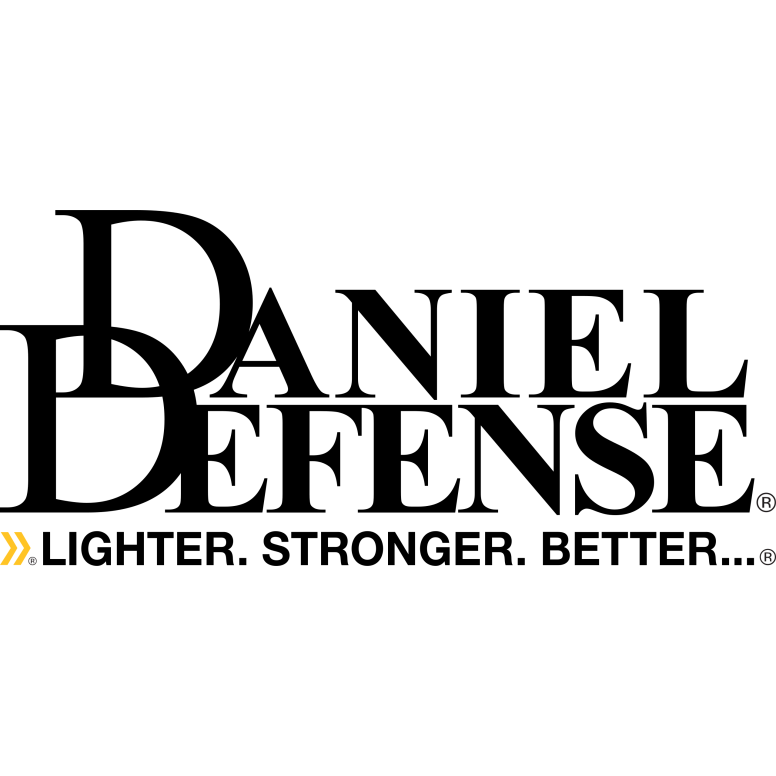 ---
Availability: Αναμένεται
Product Code: 02-088-10401-047
Daniel Defense
More control, more flexibility, less weight. That's what you get with our revolutionary RIII rifles. The new DD4 lower receiver is the same you've come to love, trust, and expect from Daniel Defense, only now fully ambidextrous. Our all-new RIS III rail system is modeled after the proven RIS II developed for SOCOM, but now in M-LOK for extreme durability with less weight. It features our hardcore 6-Bolt, Bolt-Up System used on the RIS II, and the same two-part free-float design that never makes contact with the barrel - not even with an M203 grenade launcher installed - so barrel harmonics and accuracy are not affected. The lightweight, heavy-hitting RIII is ready for anything.
TAKING OUR SOCOM RIS II LEGACY INTO THE FUTURE
How do you improve upon our revolutionary two-piece RIS II rail system developed for United States Special Operations Command? By incorporating popular M-LOK attachment and making these hardcore rails even lighter weight while still offering grenade launcher attachment.
FULLY AMBI FOR FULLER CONTROL
More control of your rifle means more control of the situation. Whether you're a righty or lefty, you can easily operate the bolt catch, safety selector, and mag-release button without moving or removing your dominant hand from the rifle's grip.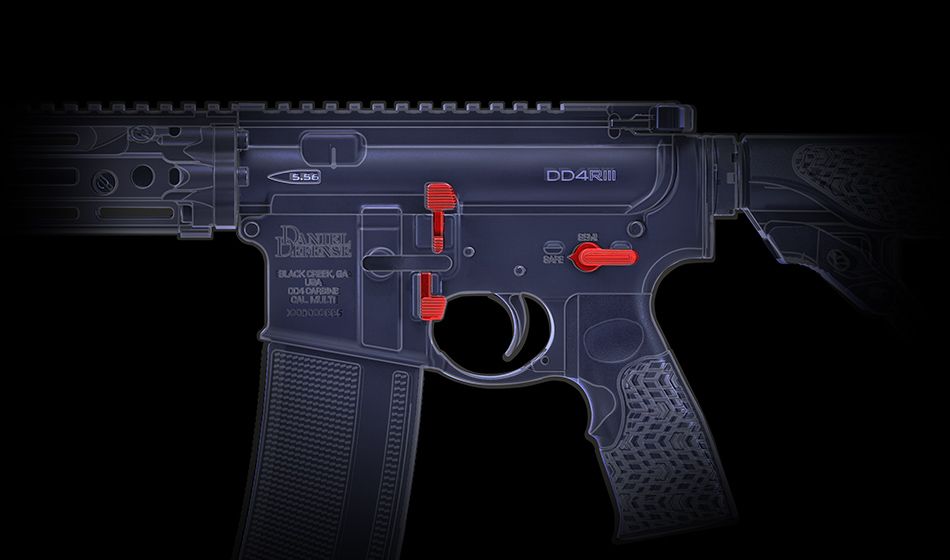 PATENTED BLAST-PROOF 6-BOLT ATTACHMENT
We use the same battle-tested 6-Bolt, Bolt-Up System developed for our RIS II rails, which provides robust mounting, strong enough to withstand recoil from grenade launchers.
REMOVABLE & COMPATIBLE FOR MORE ATTACHMENT OPTIONS
Versatile two-piece design allows for removal of the lower rail section and easy attachment of M203 (or M320 with adapters) grenade launcher (RIS III 12.5 and 13.0 rails only).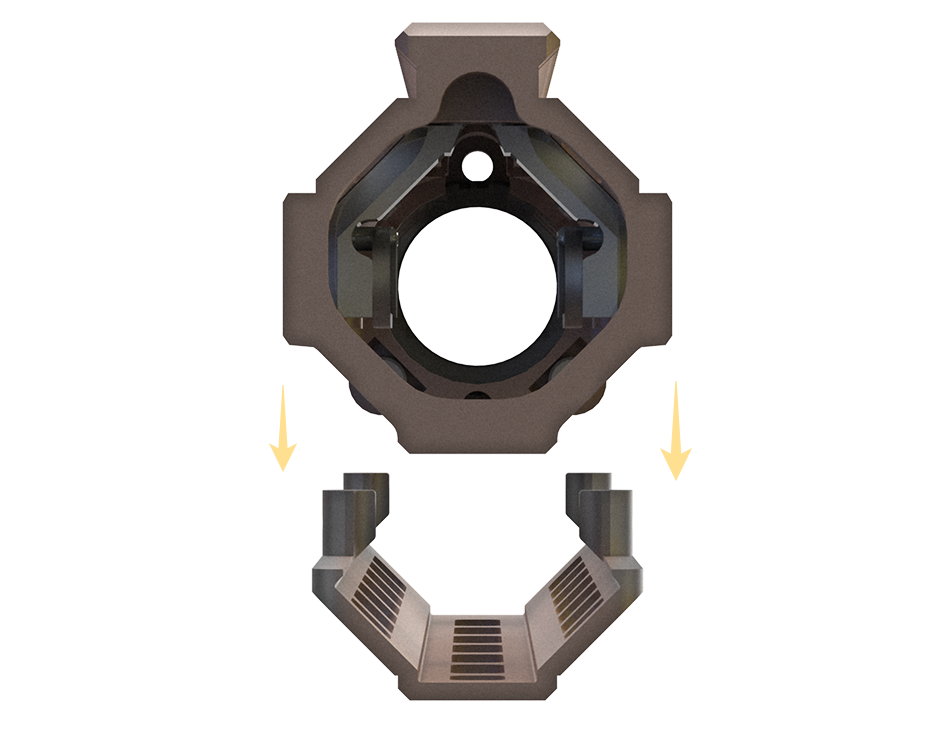 GET A GRIP & LET IT RIP
Ambidextrous GRIP-N-RIP charging handles provide a secure grip and even more flexibility for right- and left-handed shooters. Plus, these ingenious handles are designed with our anti-gas feature to keep gas away from your face and provide a better shooting experience.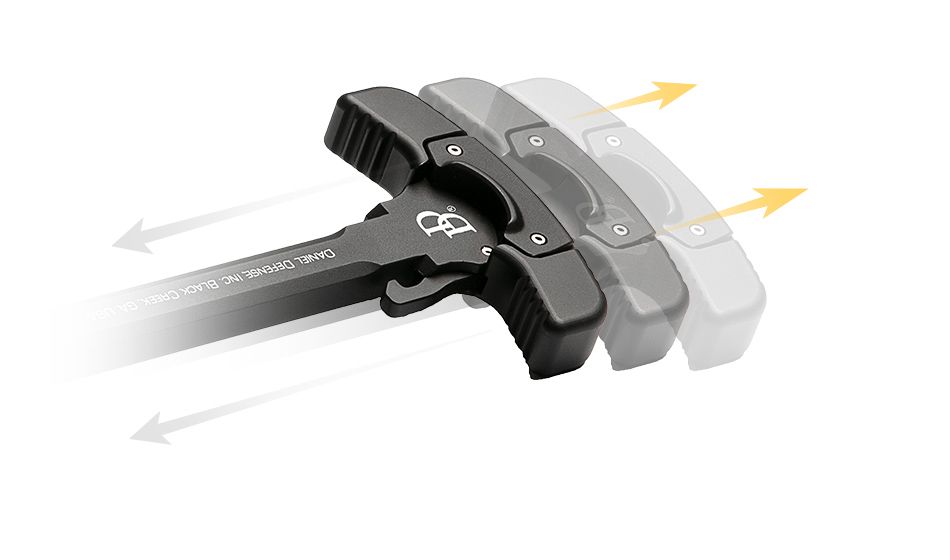 MATERIALS & CONSTRUCTION
LOWER RECEIVER: Mil-Spec Ambidextrous with Enhanced Flared Magazine Well and Rear Receiver QD Swivel Attachment Point. CNC Machined of 7075-T6 Aluminum, Type III Hard Coat Anodized
UPPER RECEIVER: Mil-Spec with Indexing Marks and M4 Feed Ramps. CNC Machined of 7075-T6 Aluminum, Type III Hard Coat Anodized
BARREL: Chrome Moly Vanadium Steel, Cold Hammer Forged, 1:7 Twist, 10.3" Government Profile, Chrome Lined, Mil-Spec Heavy Phosphate Coated, and HP/MPI Tested
GAS SYSTEM: Pinned Low Profile Gas Block CNC Machined of 4140 Hardened Steel and Mil-Spec Heavy Phosphate Coating, Carbine-Length, Direct Impingement
MUZZLE DEVICE: Daniel Defense Flash Suppressor, 17-4 PH Stainless Steel, Salt Bath Nitride Finished
BOLT CARRIER GROUP: M16 Profile, Mil-Spec MP Tested, Chrome Lined, Properly Staked Gas Key
BUFFER: H Buffer
SIGHTS: Sold Separately
HANDGUARD:

Daniel Defense MK18 RIS III, CNC Machined of 6061-T6 Aluminum, Type III Hard Coat Anodized

CHARGING HANDLE: GRIP-N-RIP Charging Handle, Body CNC Machined of 7075-T6 Aluminum, Handles & Latch CNC Machined of 6061-T6 Aluminum, Heavy Duty Stainless Steel Roll Pins, Type III Hard Coat Anodized
RECEIVER EXTENSION: 6 Position Mil-Spec 7075-T6 Aluminum
BUTTSTOCK: Daniel Defense Buttstock, Glass Filled Polymer with Soft Touch Overmolding
PISTOL GRIP: Daniel Defense Pistol Grip, Glass Filled Polymer with Soft Touch Overmolding
Made in the USA!
Product Specs
Action
Semi Auto
Barrel Length
10.3"
Capacity
MULTI
Color
Black
Finish
Available in: Black anodized
Front Sight
N/A
Gas System
Direct Impingement
Overall Length Collapsed
26 3/4"– 29 7/8"
Overall Length Extended
N/A
Rear Sight
N/A
Rifle Lower
CNC Machined of 7075-T6 Aluminum, Type III Hard Coat Anodized
Rifle Upper
CNC Machined of 7075-T6 Aluminum, Type III Hard Coat Anodized
Special Purpose
Carbine
Weight
5.88 lbs / 2.66kg
Daniel Defense
Daniel Defense is a family owned and privately held firearms manufacturer located in Black Creek, Georgia. Founded in 2000 by Founder & Executive Chairman Marty Daniel, the company was born from Marty's vision to create custom rifle accessories for his personal rifles. Eighteen years later, Daniel's concepts have evolved into one of the most recognizable brands in the firearms world, consisting of the world's finest AR15-style rifles, pistols, bolt-action rifles, and accessories for civilian, law enforcement, and military customers. At Daniel Defense, we celebrate the liberty of our country, the enthusiasm of our customers and employees, and the quality and accuracy of our products.
Show products