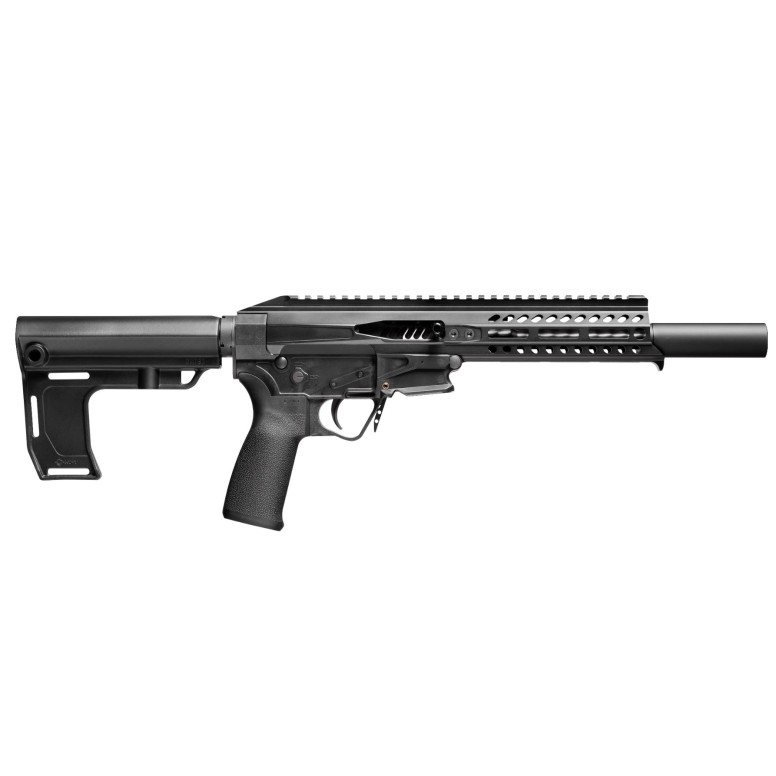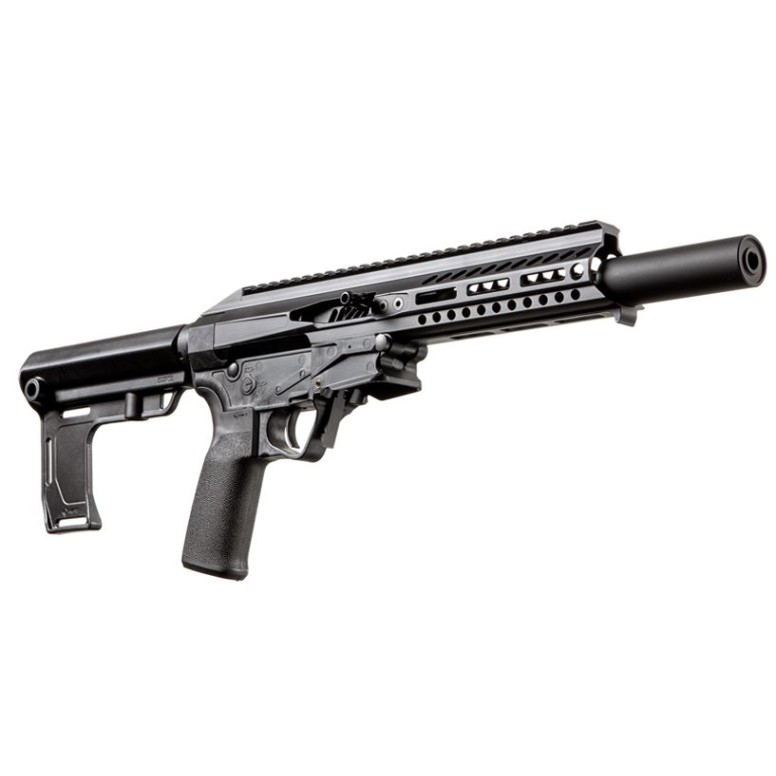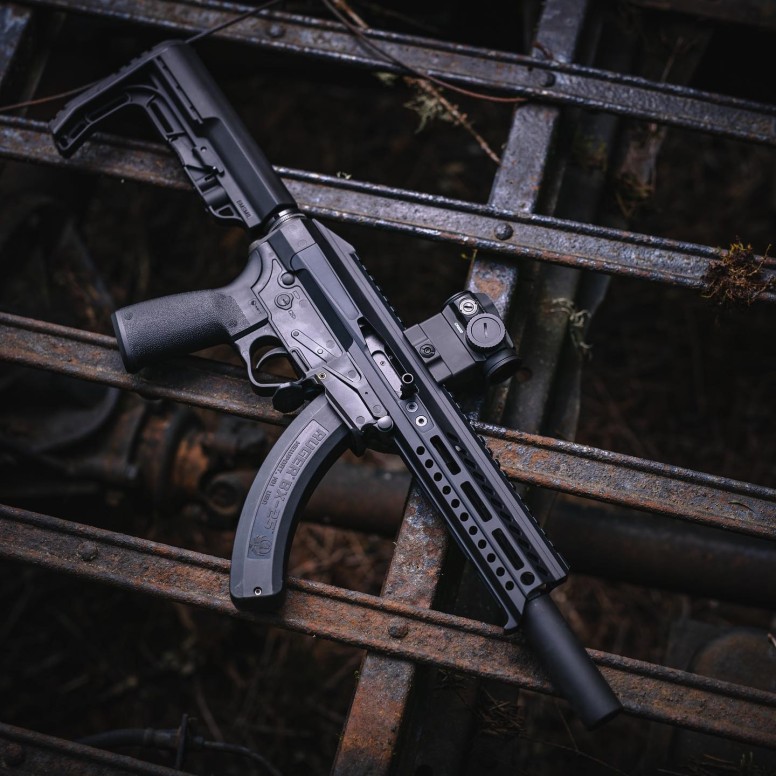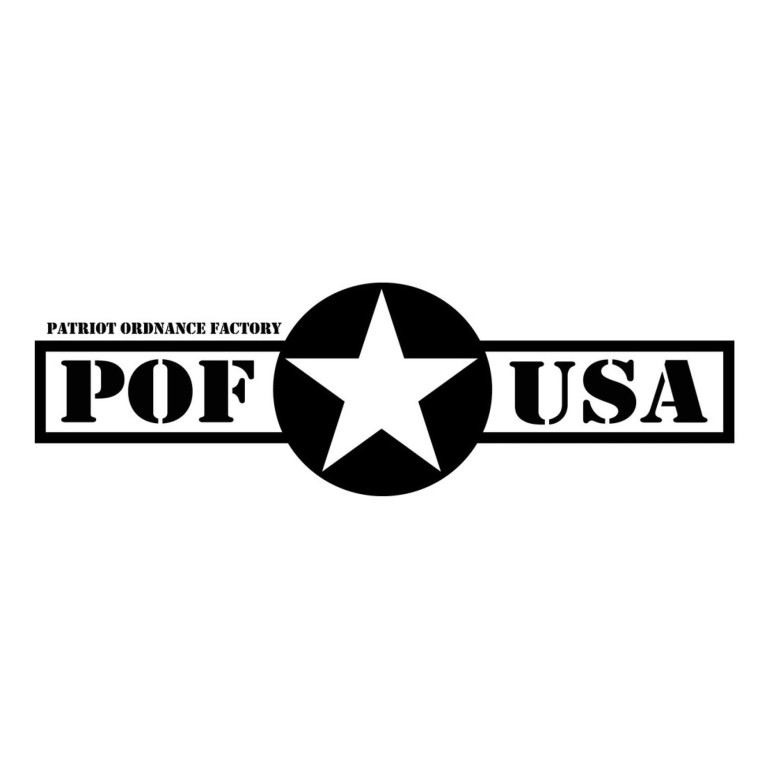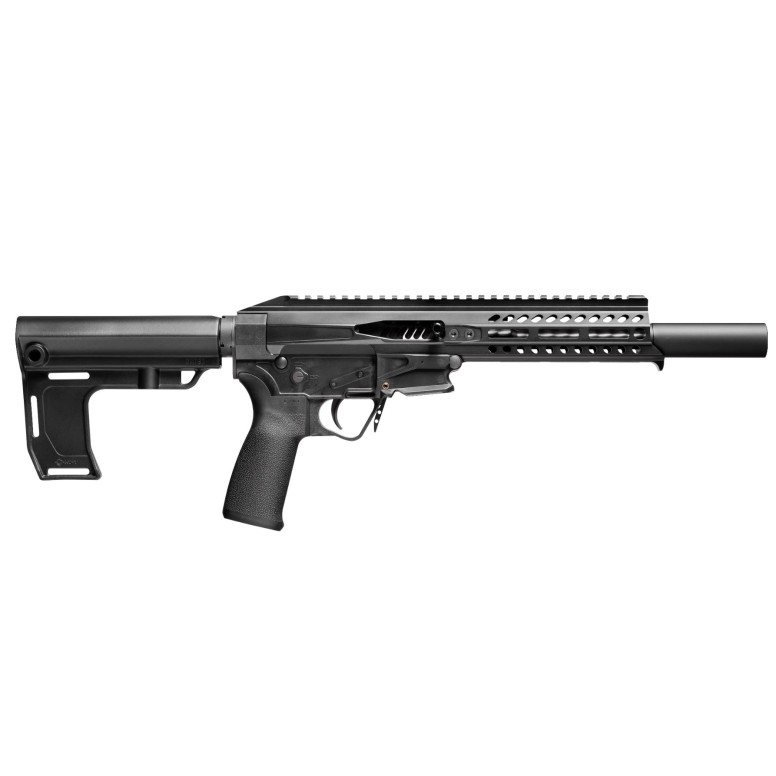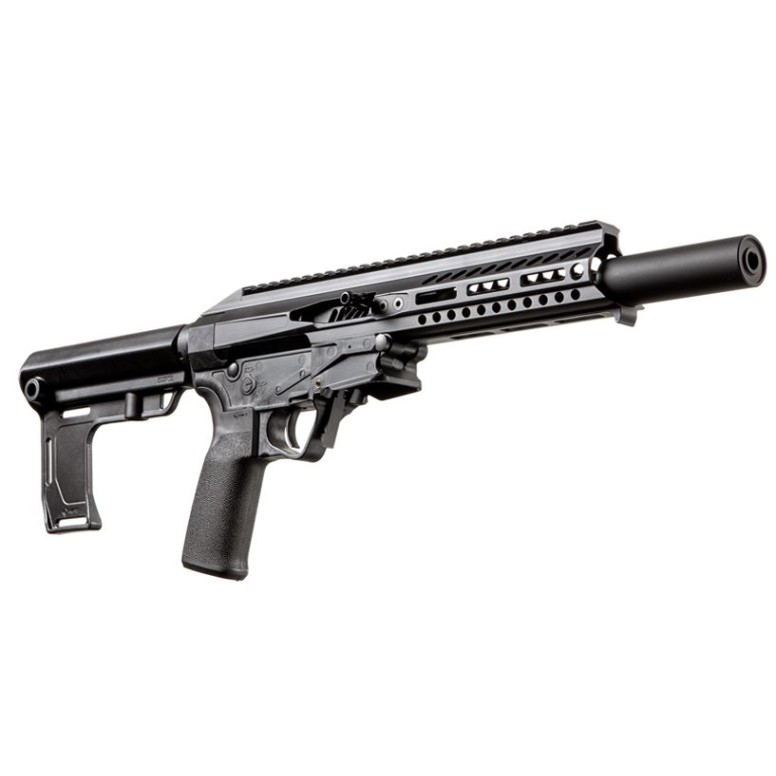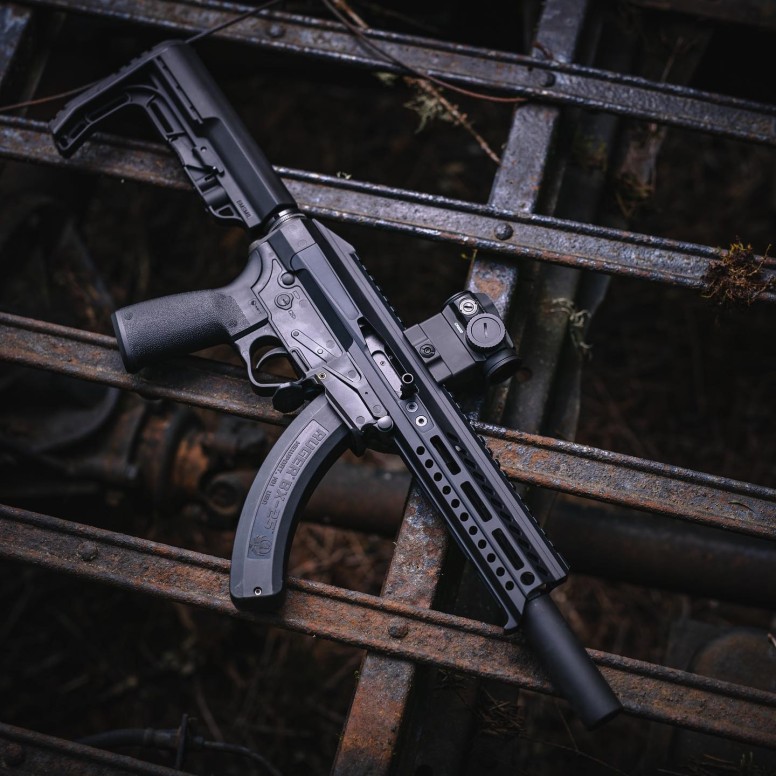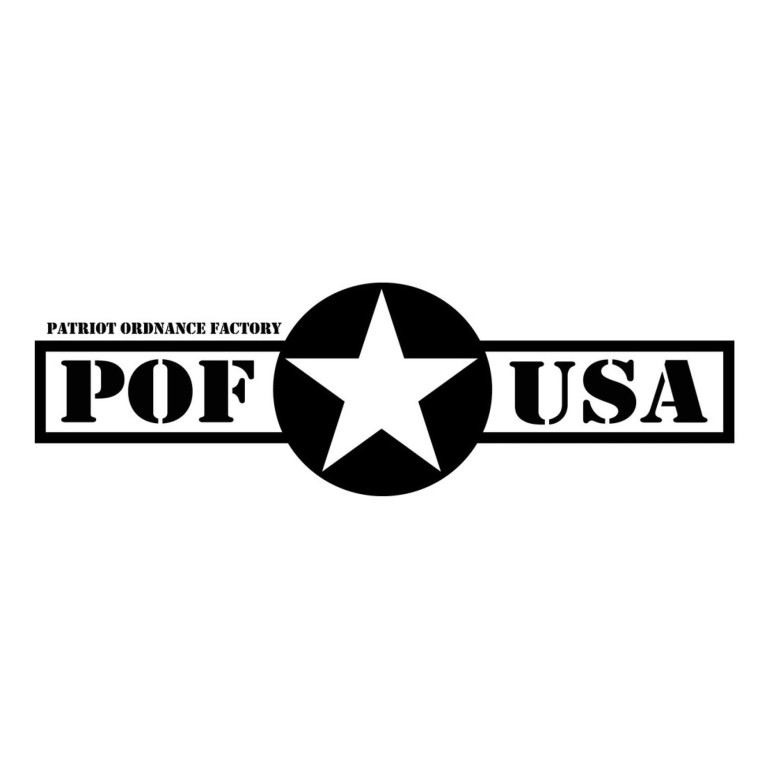 Our love of shooting, training, and prepping future shooters were the driving factors of development. We had to bring a quality to this platform which hasn't been seen before.
Aside from its light weight of just over 3lbs, the PSG 22 is equipped with a rear Q.D. mount for single point slings, Enhanced Pressure Device, and threaded barrel. The receiver accepts AR-15 pattern stock and brace options, and the trigger and selector are also compatible with AR-15 options.
The PSG 22 features a monolithic upper receiver and injection molded lower receiver. To top it off, it accepts the widely available 10/22® magazine.
**NOTE: The included Enhanced Pressure Device is NOT a silencer**
Product Specs
Action
Semi Auto
Barrel Length
8"
Capacity
MULTI
Color
Black
Finish
Available in: Black
Front Sight
N/A
Gas System
Blowback action
Overall Length Collapsed
24" / 60.96cm (collapsed)
Overall Length Extended
N/A
Rear Sight
N/A
Rifle Lower
Billet 7075 Aluminum
Rifle Upper
Billet 7075 Aluminum
Special Purpose
Training
Weight
3.3 lbs / 1,49 kg
POF USA
Patriot Ordnance Factory (POF-USA) manufactures and distributes law enforcement, military and civilian rifles in Phoenix, Arizona, and was the first manufacturer and seller of gas-piston-operated weapon systems on AR-style rifles in the United States. POF-USA was founded in 2002 by aerospace engineer Frank DeSomma with the intent of solving the most common problems with gas impingement AR15 systems. The company now holds numerous patents and awards for their products.
Show products