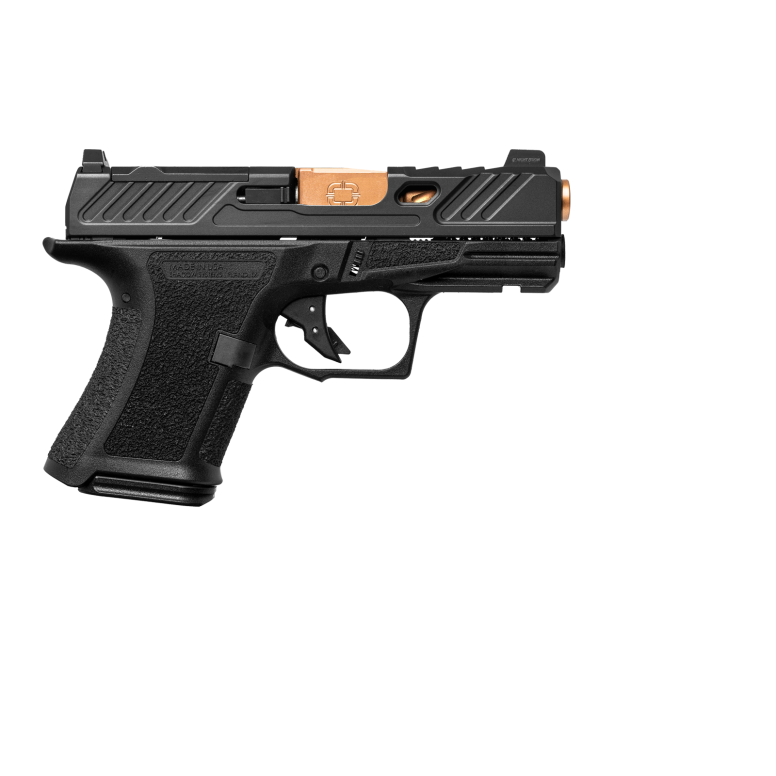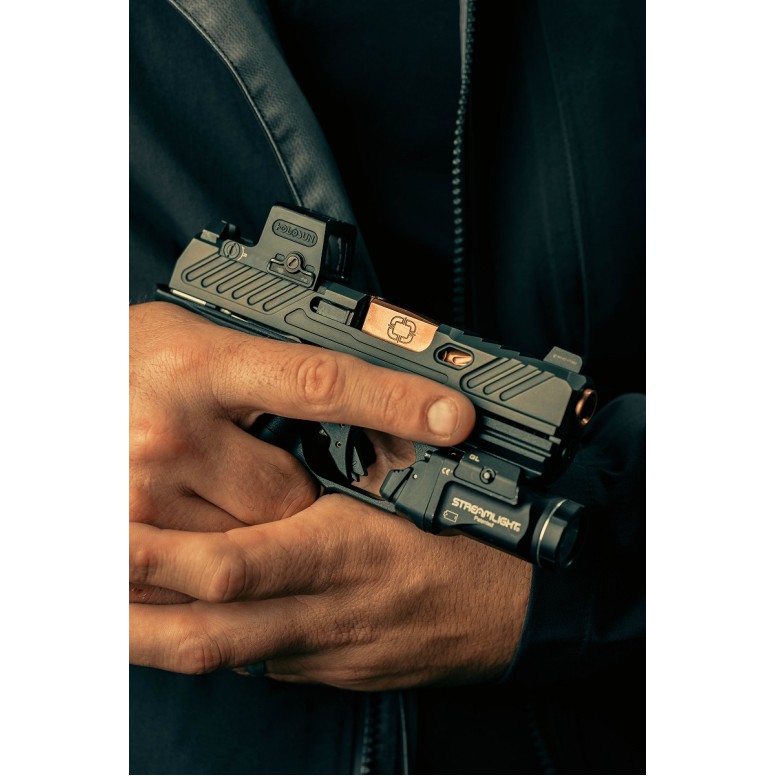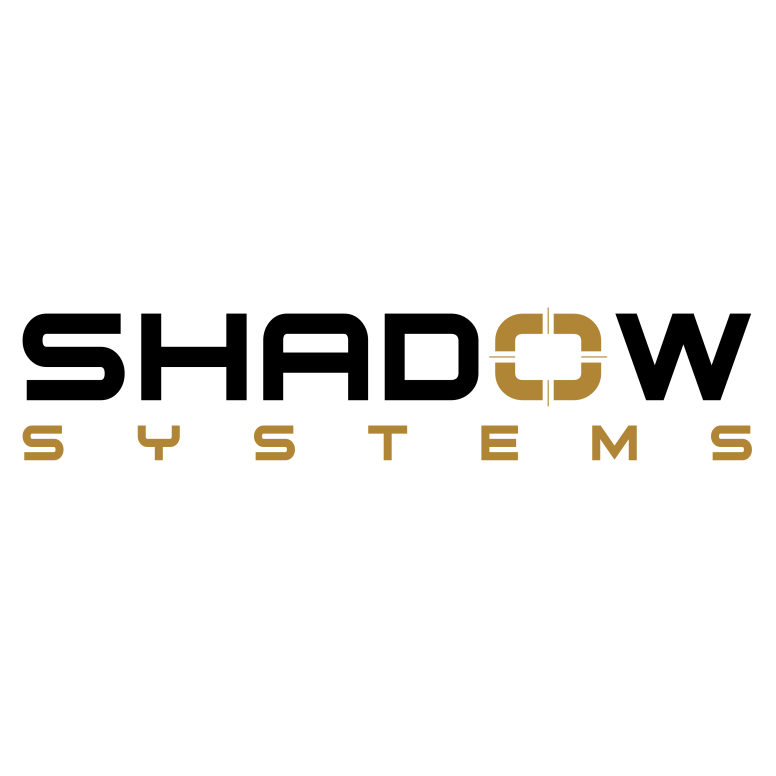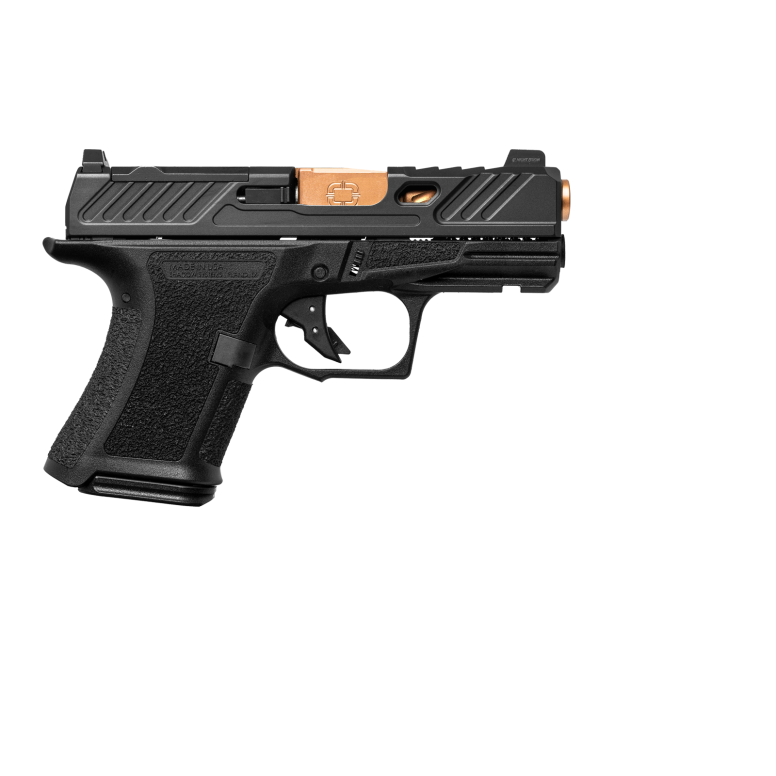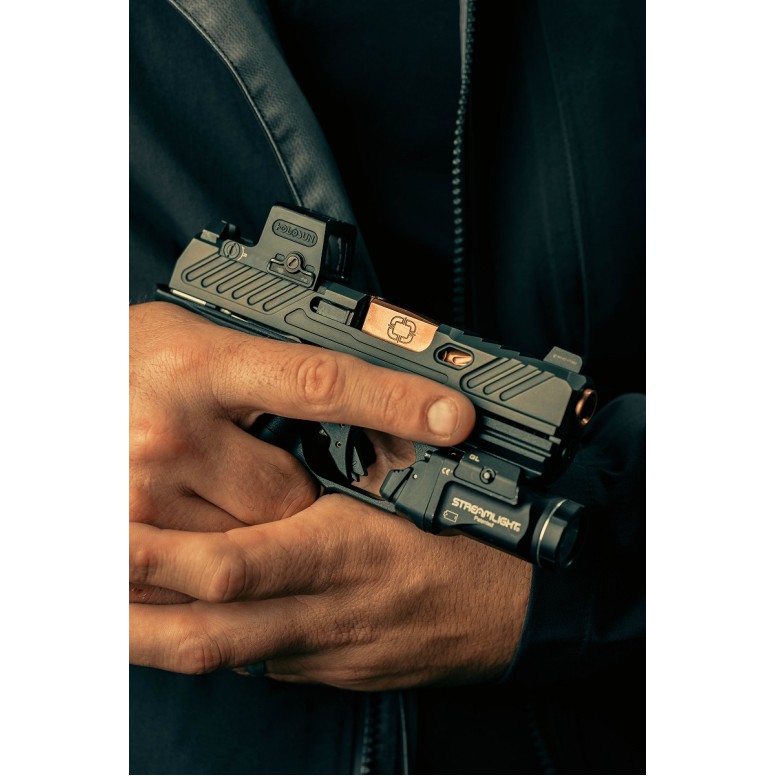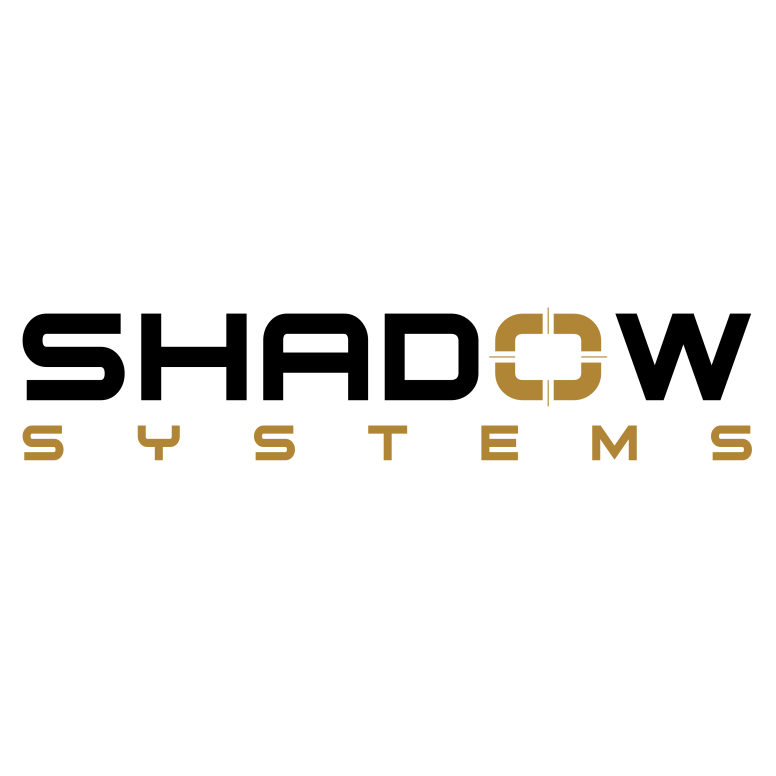 ---
Availability: Pre-Order
Product Code: SS-4611-T

Shadow Systems
The CR920 is an ultra-concealable subcompact that is designed with comfortable shootability in mind. Designed to shoot like a full size pistol, the CR920 conceals easily inside G43X MOS or G48 MOS holsters, while packing a 13+1 round extended capacity or 10+1 flush-fit capacity.
The CR920 comes equipped with the Shadow Systems features you have come to expect, like an aggressively textured frame. The frame texture is wrapped around the frame to keep the CR920 firmly seated in the shooter's hands, despite its small size. The extended magazine baseplate features the same texture on the front, to allow an extra tacky point of contact for the pinky finger.
The slide features directional serrations in the front, rear for all models. The Elite model adds directional topside serrations and a weight-optimizing window cut. Steel sights feature a blacked out serrated rear and a bright green tritium front, for easy sight picture. Combat Optic and Elite models come equipped with the patented Shadow Systems multi-footprint optic cut. The optic cut allows direct-to-slide mounting of a variety of micro red dot options from the top brands, including the Shield RMS and Holosun 507k. The CR920 has a match-grade, spiral-fluted 3.41 inch barrel, finished in bronze TiCN or black nitride.
Internals feature a stainless steel guide rod and a drop-safe, flat-faced trigger. The trigger has a 4.5-5.0 pound trigger pull and a crisp, tactile reset. The CR920 ships in a zippered pistol rug with two magazines: a 13+1 capacity magazine and a flush 10+1 capacity magazine.
THE SHADOW SYSTEMS FRAME
The frame is the heart of the pistol and the key to controllability when shooting. Our design works to get the frame ultra-low in the hand, with an extended, upswept beavertail and a dramatic trigger guard undercut. The frame features wrap-around texture which is aggressive enough to give a positive grip in all weather without being uncomfortable for daily carry. Shadow Systems frames incorporate a textured recoil control ledge for the support-hand thumb to engage, which vastly reduces muzzle rise between shots and allows for faster follow-up shots.
Our frames feature the groundbreaking Shadow Systems NPOA backstrap system, which fundamentally changes the grip angle of the gun to meet the shooter's natural point of aim. It's not about comfort. It's not about small, medium, or large. It's about getting fight stopping hits at close range, under stress, whether you see the sights or not.
Shadow Systems frames have a generous internal magwell and also come with a removable magazine well, mounting, hardware, and tool, for those who want even faster reloads. Other frame features include a high-traction magazine release button, an enhanced slide-lever curtain, and compatibility with existing holsters.
MULTI-FOOTPRINT OPTIC CUT
Shadow System pistols have the option of the patent-pending multi-footprint optic cut. This optic cut is the only one in the industry to allow for the mounting of most brands of red dot optics directly to the slide without the need for intervening plates or adapters. The optic cut mounts the optic low in the slide, with the longest and strongest screws available on the market. Tested optic brands include: Trijicon, Vortex, Leupold, Holosun, SIG, Swampfox, TruGlo, Shield. We are continuing to test optics in our mounting system; for an updated list of approved optics for our pistols, see the chart here.
The optic can be mounted low enough to allow for a lower 1/3 co-witness with the factory sights. Factory sights on Shadow Systems pistols feature a bright green tritium night sight front with a blacked out rear sight to allow faster sight picture under stress.

SLIDES
Shadow Systems slides are designed to minimize recoil and maximize control and comfort. Machined from 17-4 stainless steel, Shadow slides feature directional serrations. The directional nature of the serrations provides an aggressive grasping surface when manipulating the slide, but vastly reduces friction when coming out of the holster. These serrations are seated in shallow pockets on the slide making the slide feel thinner and easier to grasp. Shadow slides are profiled to be more comfortable for IWB carry, eliminating the feeling of the slide digging into the shooter's side when holstered.
The difference between Combat and Elite pistol models is solely in the slide features. Combat pistol models feature directional serrations in the front and rear. Combat models can be configured with or without the optic cut. Elite slides are machined with directional serrations in the front, rear, and top, alongside a weight-optimizing window cut. The window cut reduces reciprocating slide mass and minimizes sight movement during recoil. Elite models feature the optic cut standard.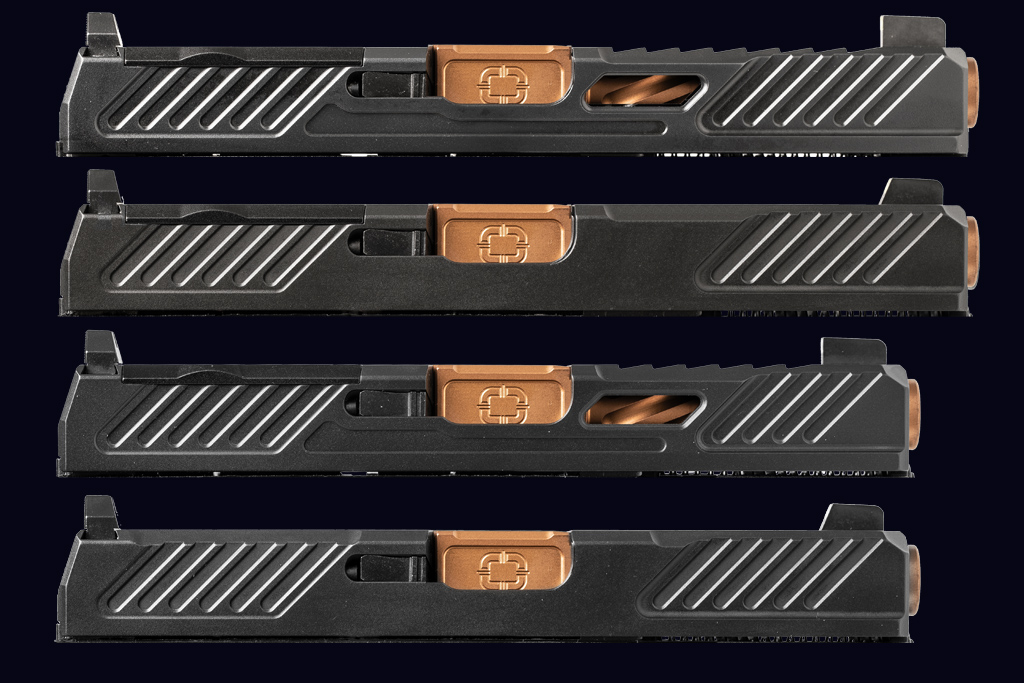 BARRELS
Shadow Systems match-grade barrels are precision machined to improve accuracy and conventionally rifled 1-10 inches. The lug geometry and barrel hood fit is slightly tighter than a conventional barrel, but not enough to compromise reliability. The spiral fluting pattern improves the evacuation of dirt and debris and reduces barrel weight.
SMALL PARTS
Shadow Systems pistols use a modified single spring recoil system which allows the user to adjust and tune the gun with different spring weights. The included recoil spring is a conventional weight flat wire spring manufactured from high-quality chrome silicon material.
All internal slide parts are machined from billet stainless steel. The extractor is our own high-reliability enhanced LCI extractor. The LCI features a serration that increases the sensation of the LCI protruding from the slide when checking by feel in darkness. The extractor features Shadow Systems proprietary geometry and material selection to enhance longevity and extraction of a wide range of ammunition.
Shadow Systems pistols include two magpul 15 round magazines. We are partial to these magazines for several reasons. Aside from their performance in multi-thousand round testing, we appreciate the oversized, serrated basepad which aids in emergency magazine removal particularly with the add-on magazine well installed. These magazines are also substantially easier to disassemble and clean when compared to other designs on the market compatible with our pistol. We view magazine maintenance as a critical aspect of maintaining system reliability. Shadow Systems pistol owners will also benefit from broad magazine interchangeability with Glock-compatible systems.
Product Specs
Action
Striker Fire
Ammo Capacity
13 Rounds
Barrel Length
3.41 in / 86.6 mm
Caliber
9x19mm
Color
Black
Finish
Bronze TiCN
Frame Material
Polymer
Front Sight
SS Tritium
Grip
Polymer
Overall Height
4.27 in / 108 mm
Overall Length
6.37 in / 161.798 mm
Overall Width
N/A
Rear Sight
SS Tritium
Slide Material
Stainless Steel
Trigger Pull
Flat-faced 4-5 lb. trigger pull
Weight
17.8 oz / 504g
Shadow Systems
Shadow Systems is a designer and manufacturer of premium firearms and firearms parts, based in Plano, Texas. They are committed to offering the most price-competitive, highest-value pistols and parts on the market.
The Shadow Systems team is made up of combat veterans, former law enforcement officers, and competitive shooters. Therefore, every product is designed to be shot and carried. While others may focus on looks, Shadow Systems creates hard-use tools that are properly engineered and perfectly executed.
Every one of their products is built in Plano, Texas with parts machined in-house. There are few pistol companies that can say that they offer a product line that is truly Made in America with American labor; at Shadow Systems, they pride themselves on being American Made.
Show products