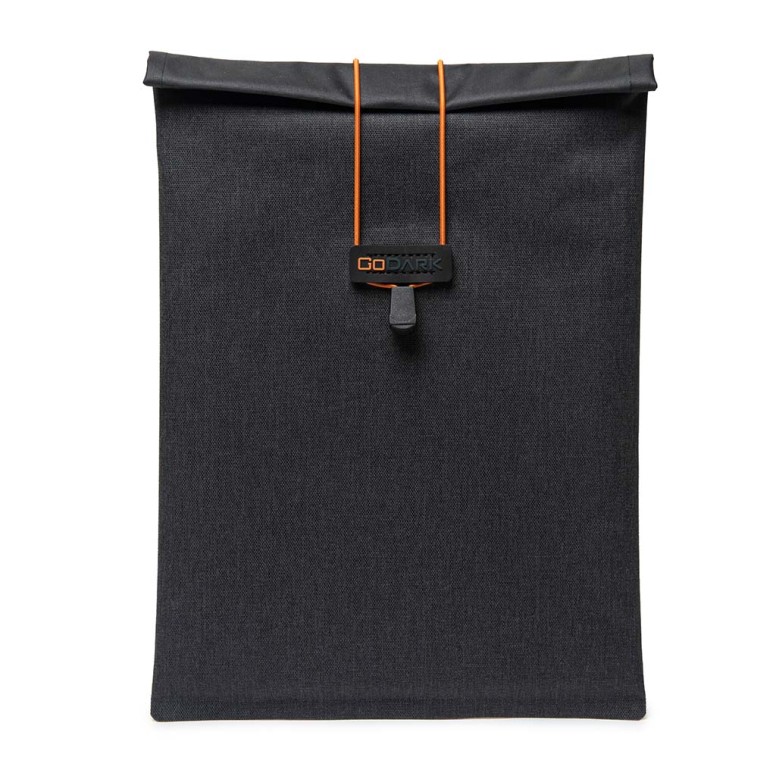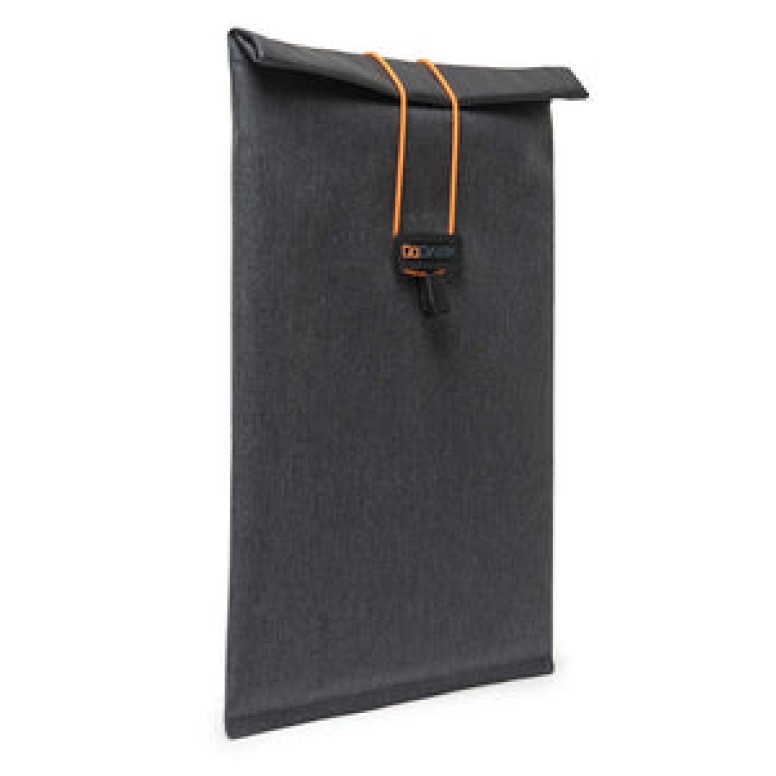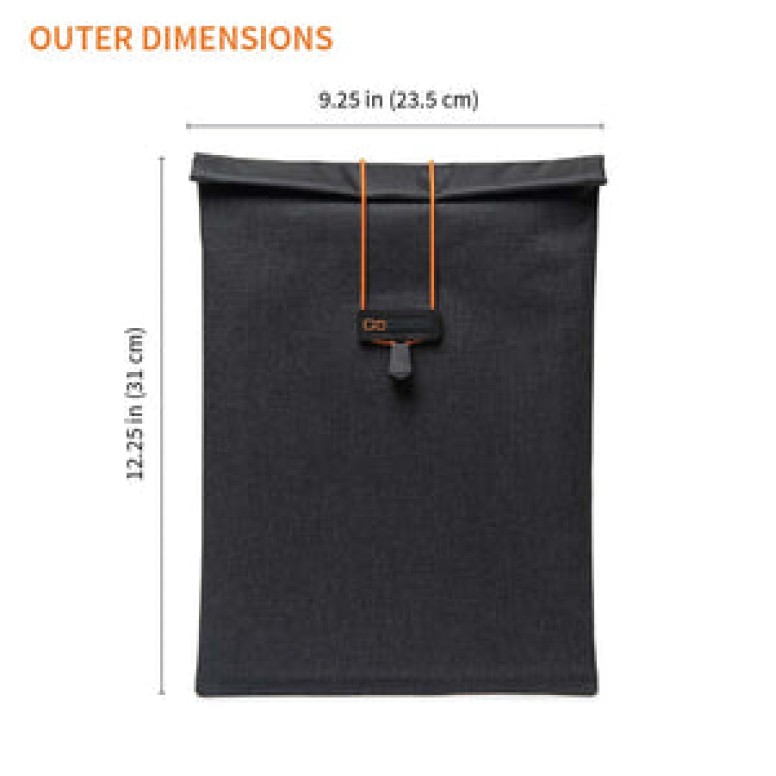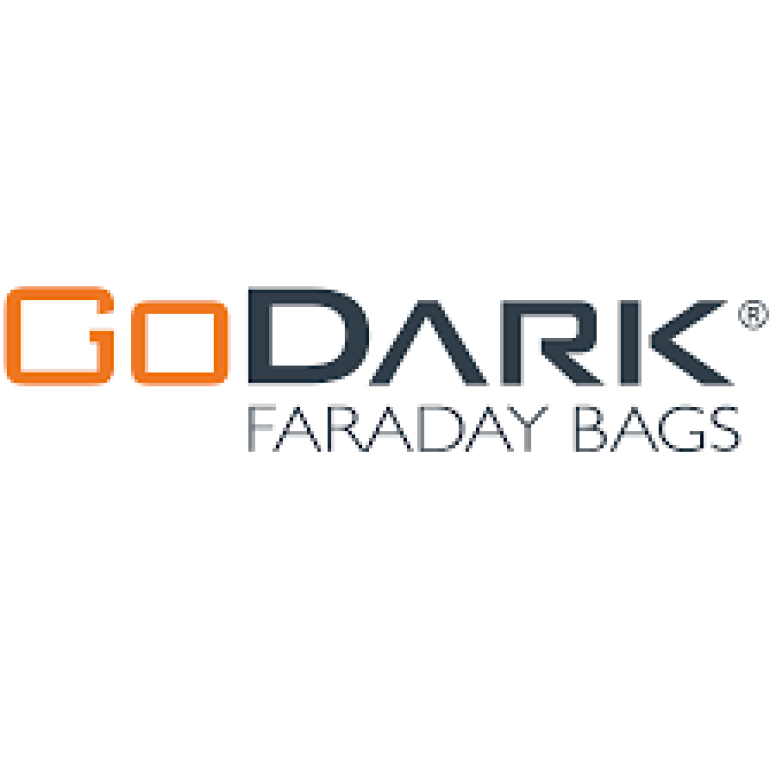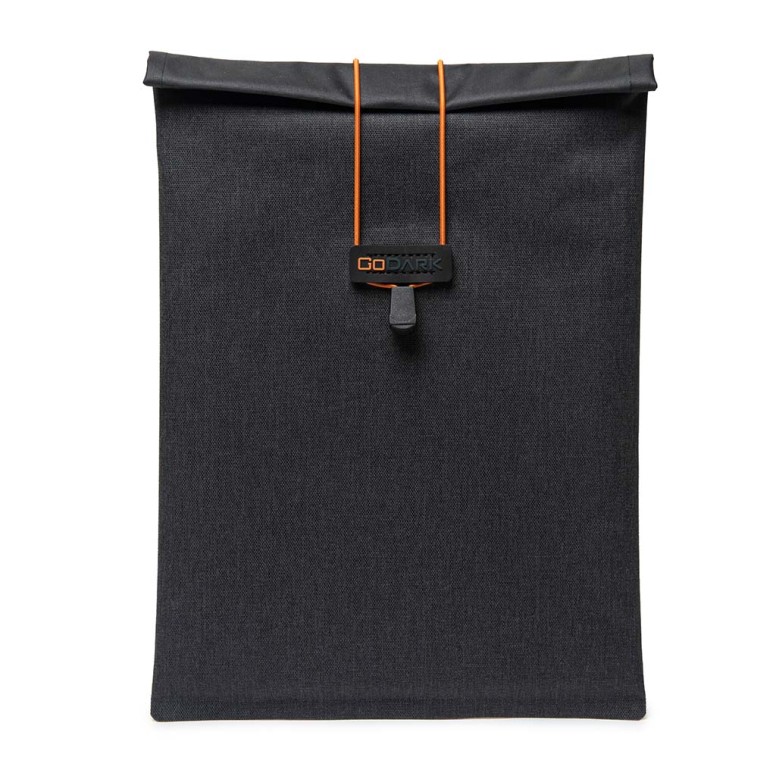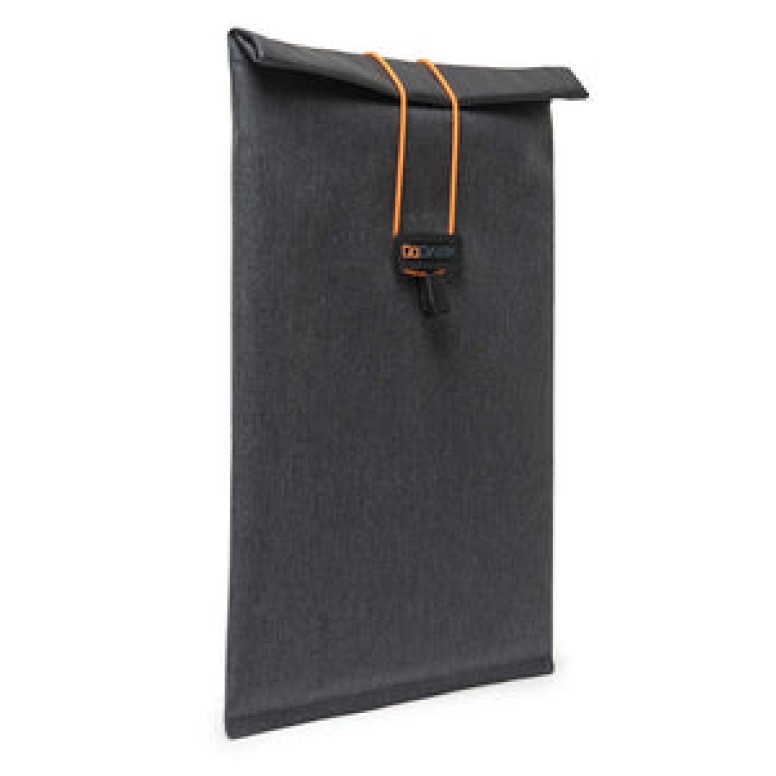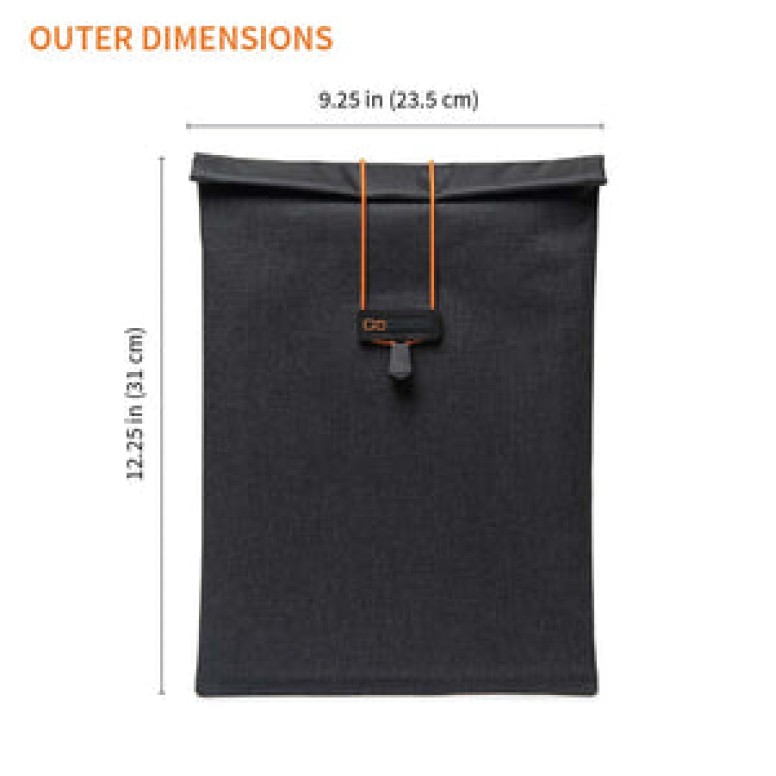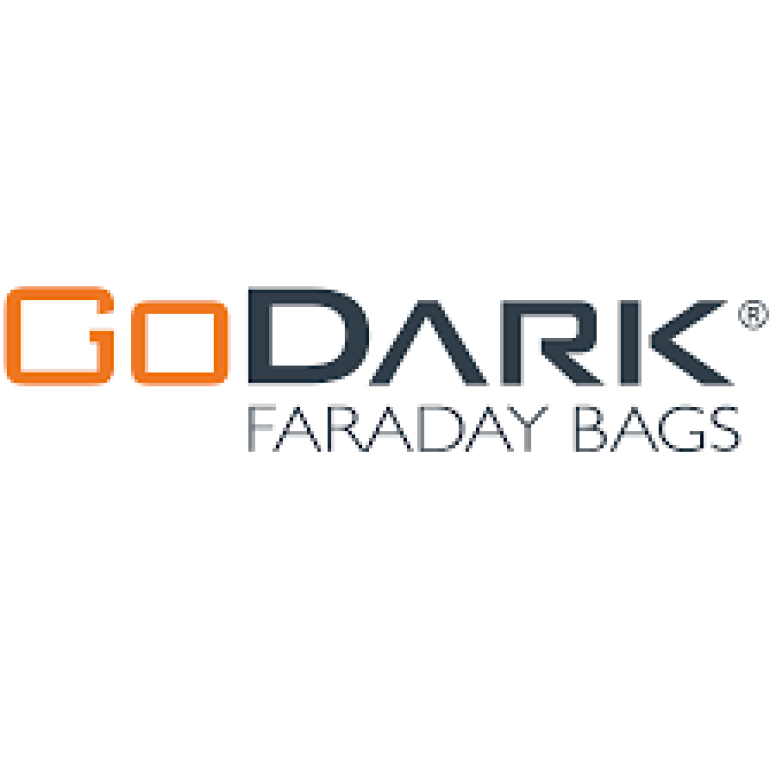 ---
Availability: In Stock
Product Code: FTB01

GoDark
GoDark Faraday Bags are military strength Faraday bags that protect your phone, tablet and other electronics from location tracking, hacking, and damage by blocking all incoming and outgoing EMF signals between 200 MHz and 40 GHz, including GPS, Cell Phone, Wi-Fi and Bluetooth.
Each GoDark Bag is made with 2 layers of GoDark RF shielding fabric, which has been independently lab tested to provide an average of 105 dB of EMF signal attenuation and has passed the MIL-STD-188-125-2 standardized military test for High Altitude EMP shielding.
GoDark Bags are the trusted choice among journalists, security professionals, law enforcement, military, preppers and the privacy & health conscious across the world.
Tablet Bag - 12.25 x 9.5" (Outside), 10.25 x 8.5" (Inside)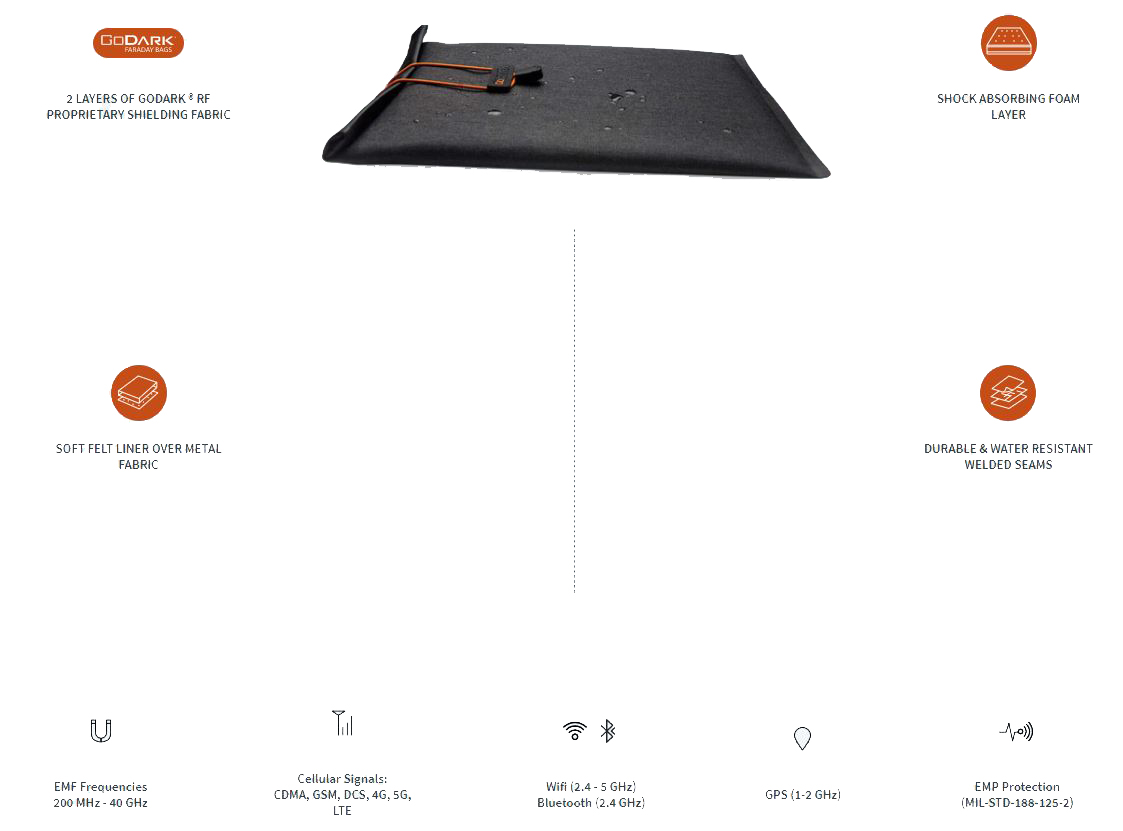 Protection You Can See
After much testing we specifically chose a tailor-made roll-top design because we believe it provides the best failure-free signal blocking closure on the market.
With our roll-top closure and sturdy strap it's only a simple glance to visually verify your GoDark Faraday Bag is properly closed and fully protecting you.
Privacy Without Compromising Safety
The inner felt liner allows for privacy without compromising your safety. The liner ensures the metallic blocking material cannot inadvertently activate your touchscreen, including gestures when the screen is off, allowing you to keep your device powered on while in the bag.
Take comfort in knowing you can have your phone out with photos rolling or emergency calls dialed while others are still waiting for their phone to power-up.
Consistently Reliable EMF Signal Blocking
Trusting your Faraday bag to work as well in the field tomorrow as it does today is important, which is why we've taken great care to ensure the signal blocking abilities of the GoDark Faraday Bag do not become compromised with regular wear and tear.
GoDark bags are made with very durable 600D Poly Outer Shell with a PU face coat and a TPU backing that is both water and puncture resistant. A thin inner padding and felt liner further protect the signal blocking material from being damaged with repeated use.
Product Specs
Color
Black
GoDark
GoDark Bags makes electromagnetic shielding for portable electronics to reduce your EM signature, conceal your location, and protect your vital gear from an EMP. Mobile devices connect us to the modern world and have become central to how we organize and manage our lives. Sadly though, it seems near impossible to have a full understanding of what is going on inside them as evidenced by regular news of mobile hacking scandals, "unreported features" from the manufacturer, identity theft, and even our real-time location and movements being tracked and sold off to the highest bidder. Whether your concerns are privacy and location tracking, health concerns, or you just want to protect your electronics from external static or electromagnetic damage such as from an EMP, GoDark Bags has it covered… literally.
Show products