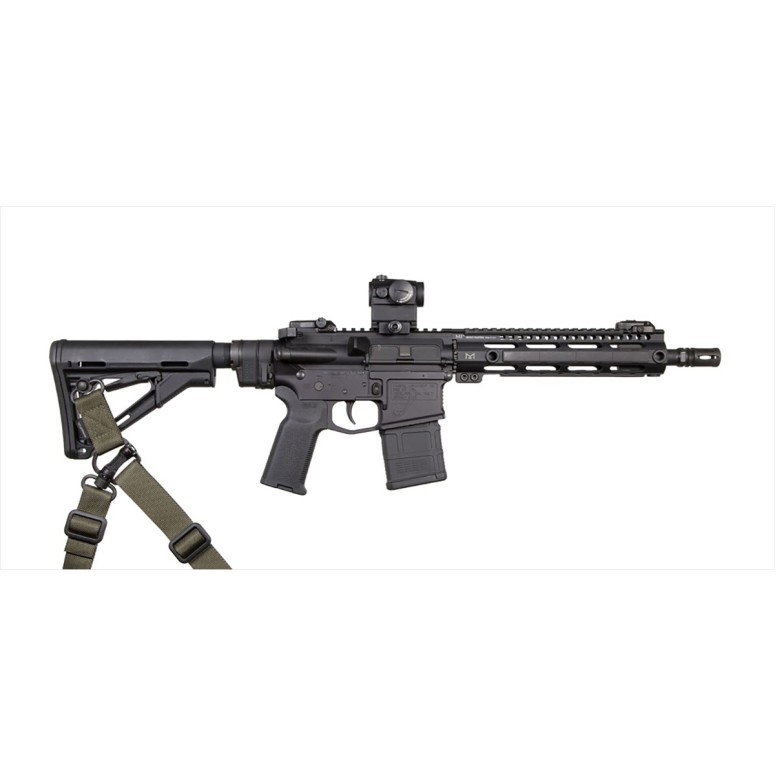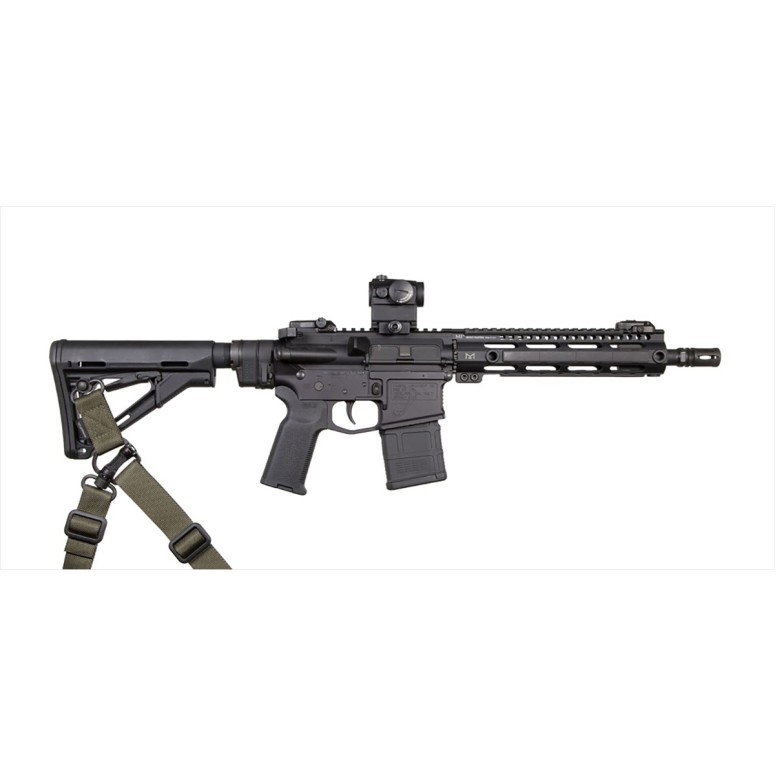 ---
Availability: Back Order
Product Code: MAG518

Magpul

Filling the same mission requirement as the standard MS3 Sling, the MS4 can quickly switch between one-point and two-point configuration. The MS4 maintains material construction and specifications identical to that of the standard MS3, but instead of Magpul Paraclips™, it features two heavy-duty push-button QD Sling Swivels, along with a custom steel connection ring to allow one-to-two-point convertibility. This modification allows compatibility with QD sling cups commonly found on lower receivers, receiver end plates, buttstocks, and many low-profile forward QD Sling Mounts.
The MS4 Dual QD GEN2 incorporates a new, low profile quick-adjust slider which minimizes bulk and allows for secure, yet effortless, sling adjustment. Webbing length has also been increased for a comfortable fit with all body types and armor configurations.
Made in U.S.A. and 100% Berry Amendment compliant.
RUGGED POLYMER AND MANY OPTIONS
Compatible with buttstocks, end plates, receivers, and hand guards that have a push-button QD socket

Designed for easy, rapid convertibility between one-point and two-point mode
FEATURES THE MS1 SLIDER
Low-profile adjustment Slider for adding or removing sling tension in two-point mode with a single-hand
SIMPLE, STRONG, SECURE
Durable, precision-cast steel QD D-Ring allows for quick transition from one to two-point mode and is finished with Melonite for extreme resistance to wear and corrosion

Heavy-duty push-button Quick Disconnect Sling Swivels for both one and two-point attachment
ADJUSTS TO YOUR NEEDS
Custom 1.25 inch wide nylon webbing material is strong and wear resistant while remaining anti-chaff for user comfort

 

Colored webbing has Near Infrared (NIR) treatment to reduce IR signature
Product Specs
Color
Black
Magpul
Magpul was founded in 1999 with the intent of developing a simple device to aid in the manipulation of rifle magazines while reloading under stress. The company's name comes from this original product called the Magpul®. Over the last twenty years Magpul has continued to grow and develop using much the same mission and process with a focus on innovation, simplicity, and efficiency.
Show products