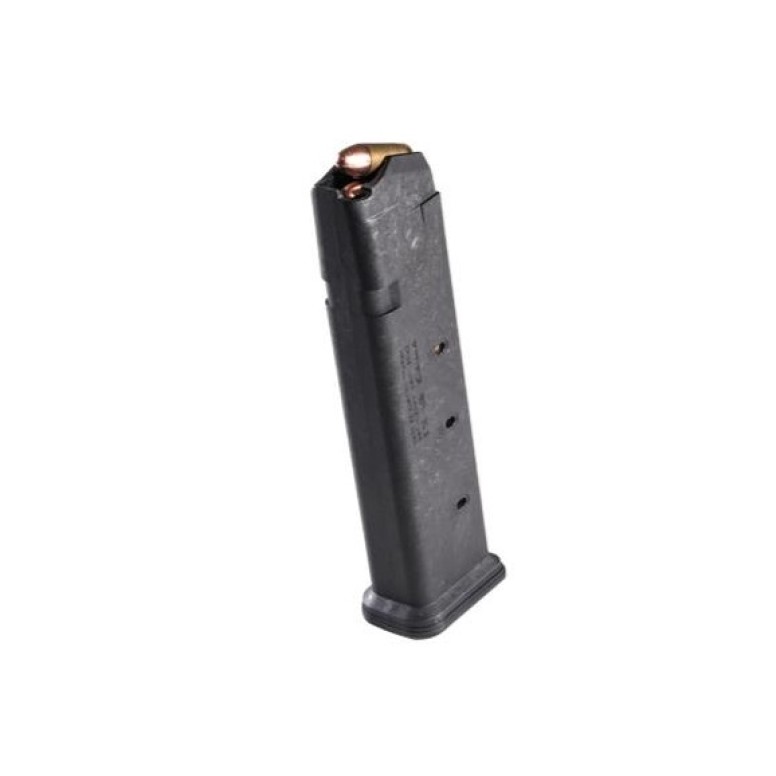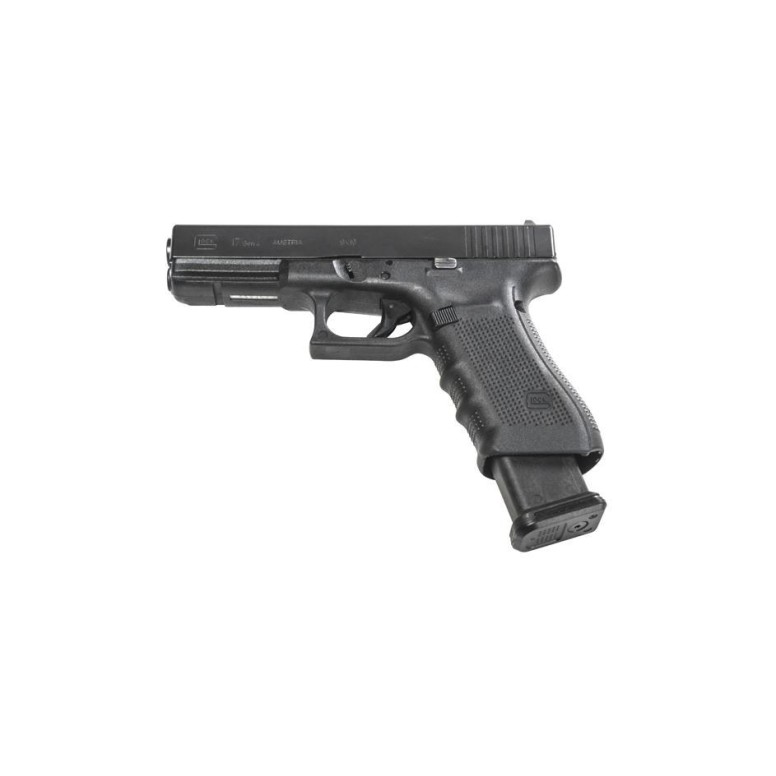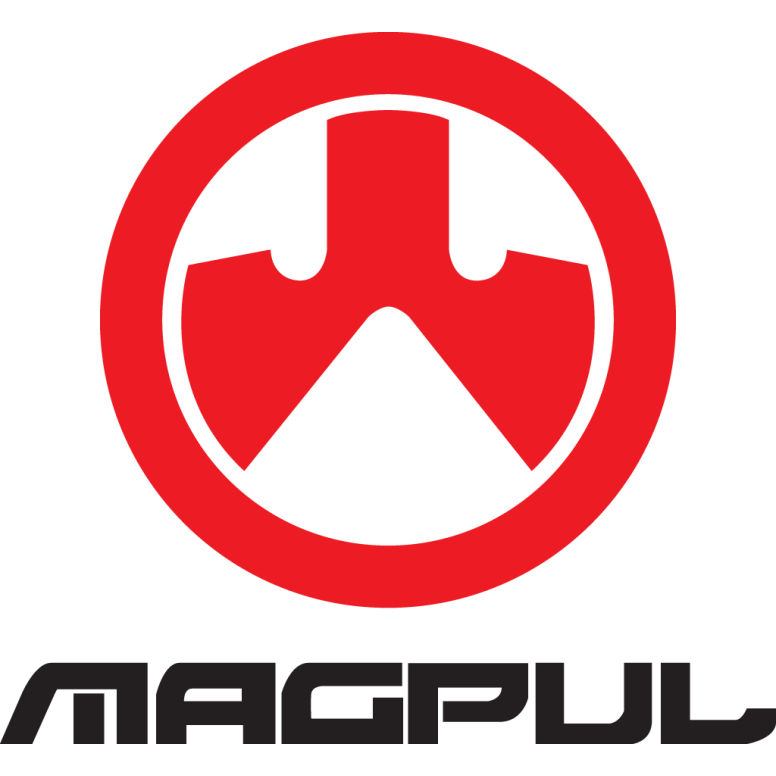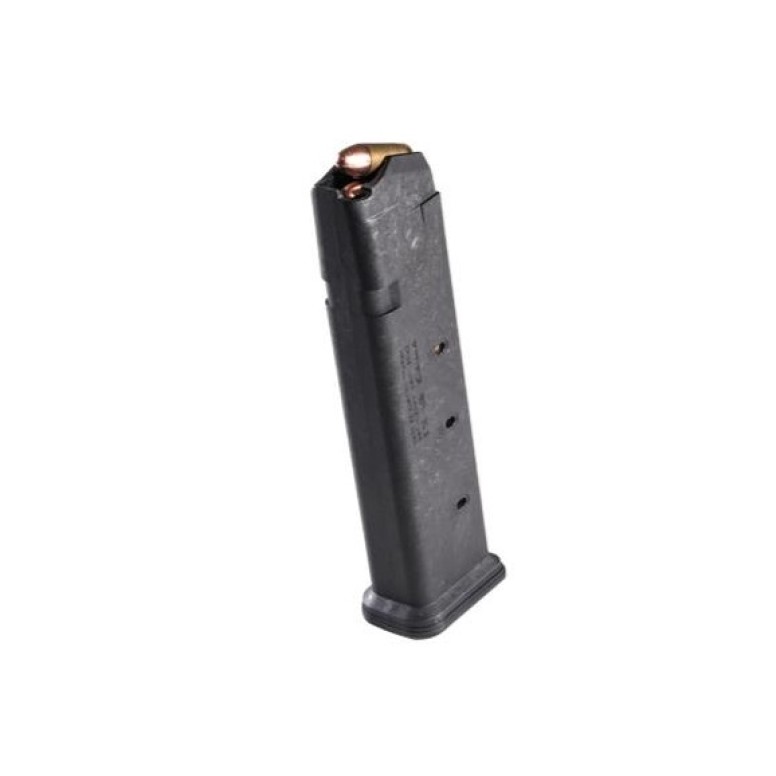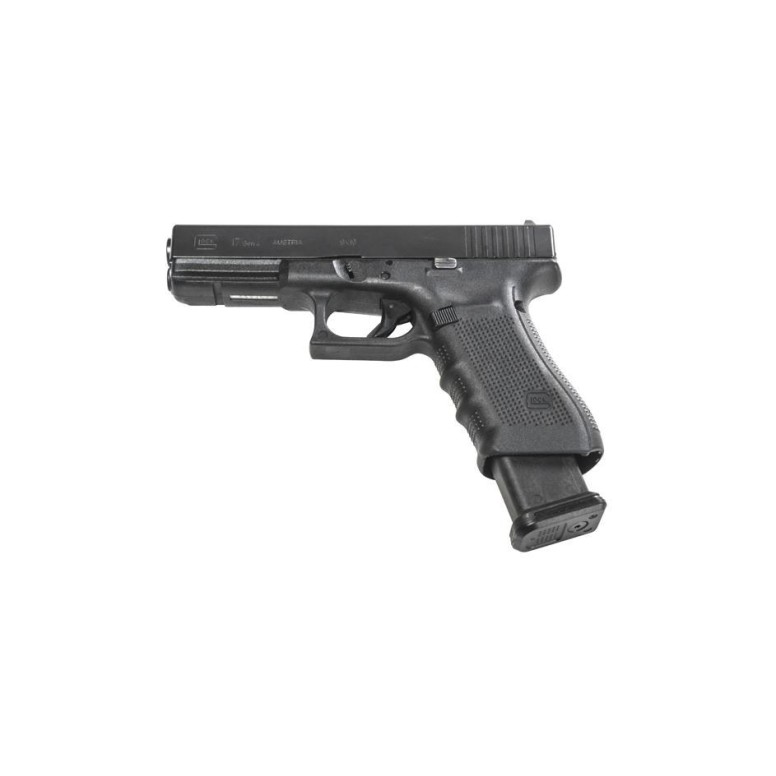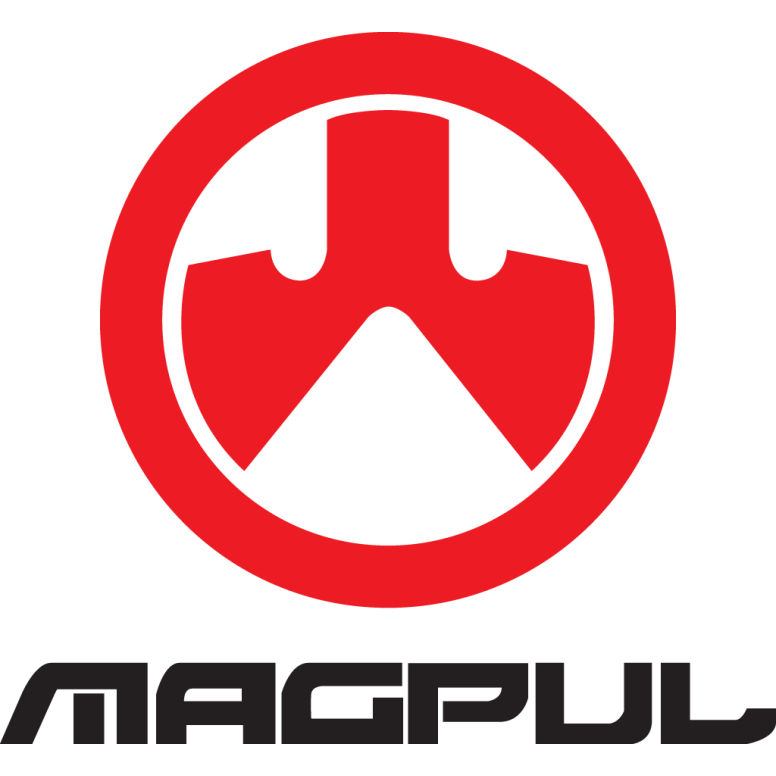 ---
Availability: In Stock
Product Code: MAG661

Magpul
The PMAG 21 GL9 is a 21-round Glock 9mm handgun magazine featuring a new proprietary all-polymer construction for flawless reliability and durability over thousands of rounds. Meeting the overall length requirements for a 140MM competition magazine, the PMAG 21 GL9 offers additional capacity without the need for expensive extensions.
High visibility controlled-tilt follower, stainless steel spring, easily removable floorplate for cleaning, paint pen dot matrix for mag marking, ridged floorplate edges for better grip, and capacity indicator windows. Drops free loaded or unloaded. All with the same boring reliability you expect from an OEM magazine.
The PMAG 21 GL9 is compatible with all full-size, compact, and sub-compact double-stack Glock 9mm variants with some protrusion below the grip.
Made in U.S.A.
FEATURES
Compatible with all full-size, compact, and sub-compact 9mm double-stack Glock handguns
Durable, lightweight, and extremely stiff polymer construction
High visibility controlled-tilt follower
Long life stainless steel spring for corrosion resistance
Flared, easily removable floor plate
Dot matrix panel for magazine marking and identification
Magazine indicator windows on both sides of body at 10, 15, and 21 rounds remaining
Drops free loaded or unloaded
*NOTE: May not be compatible with other platforms designed for use with Glock magazines due to a wide range of magwell designs and tolerances.
DISCLAIMER: This product is not manufactured, authorized, endorsed, or warranted by GLOCK. GLOCK does not warrant or represent that this product is compatible with GLOCK pistols.
Product Specs
Ammo Capacity
21 Rounds
Caliber
9x19mm
Color
Black
Upgrade For
Glock
Magpul
Magpul was founded in 1999 with the intent of developing a simple device to aid in the manipulation of rifle magazines while reloading under stress. The company's name comes from this original product called the Magpul®. Over the last twenty years Magpul has continued to grow and develop using much the same mission and process with a focus on innovation, simplicity, and efficiency.
Show products