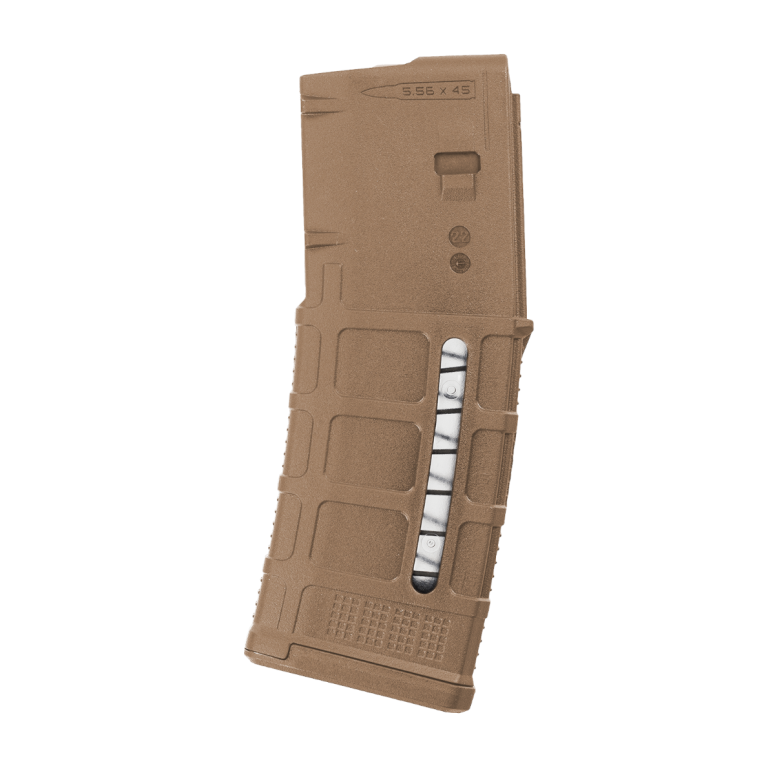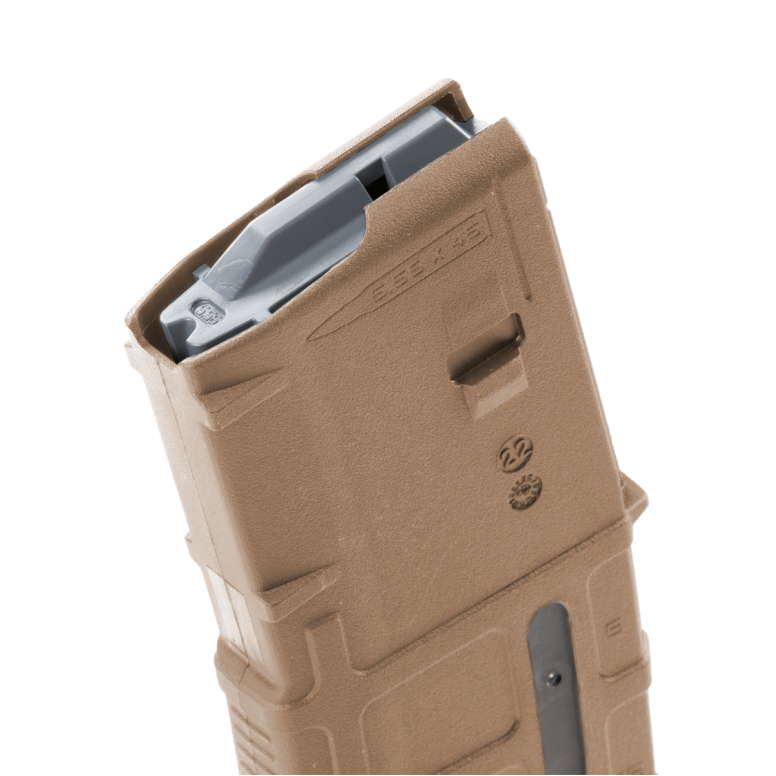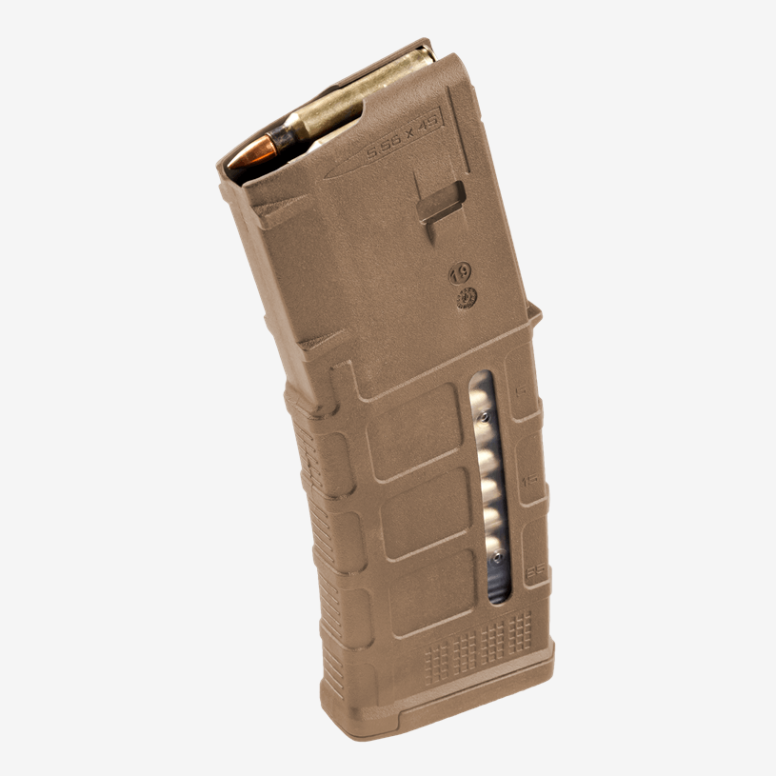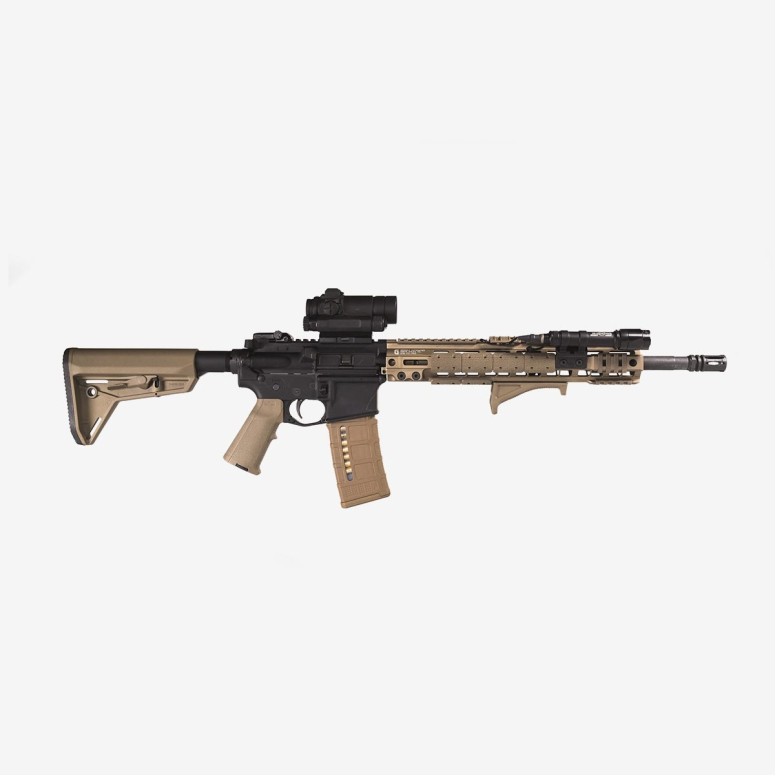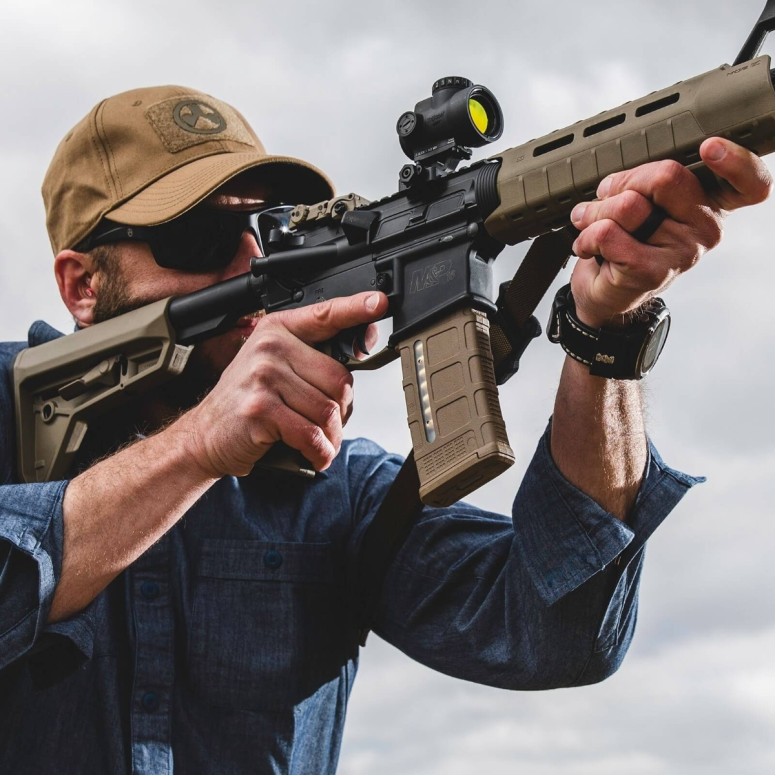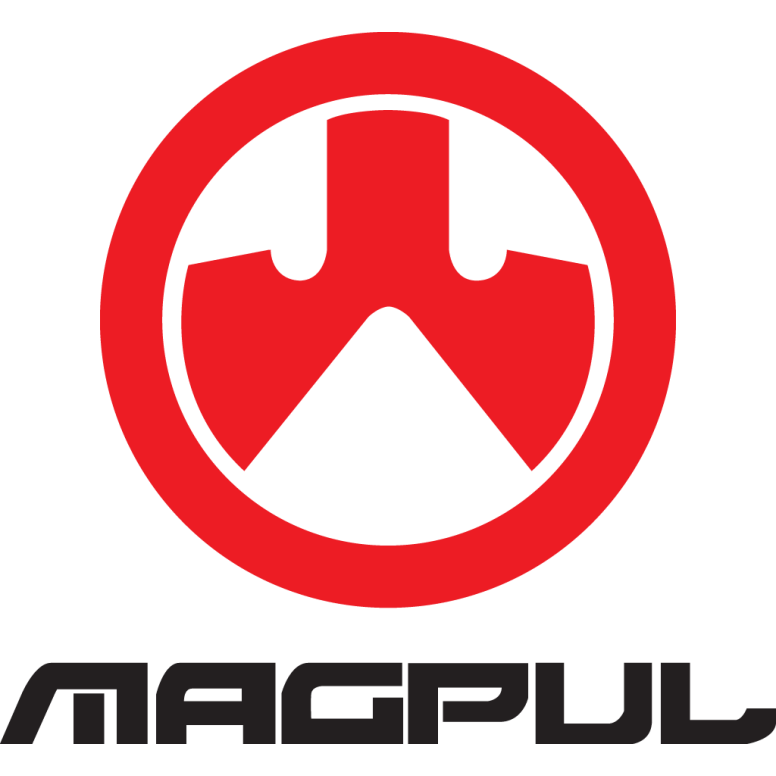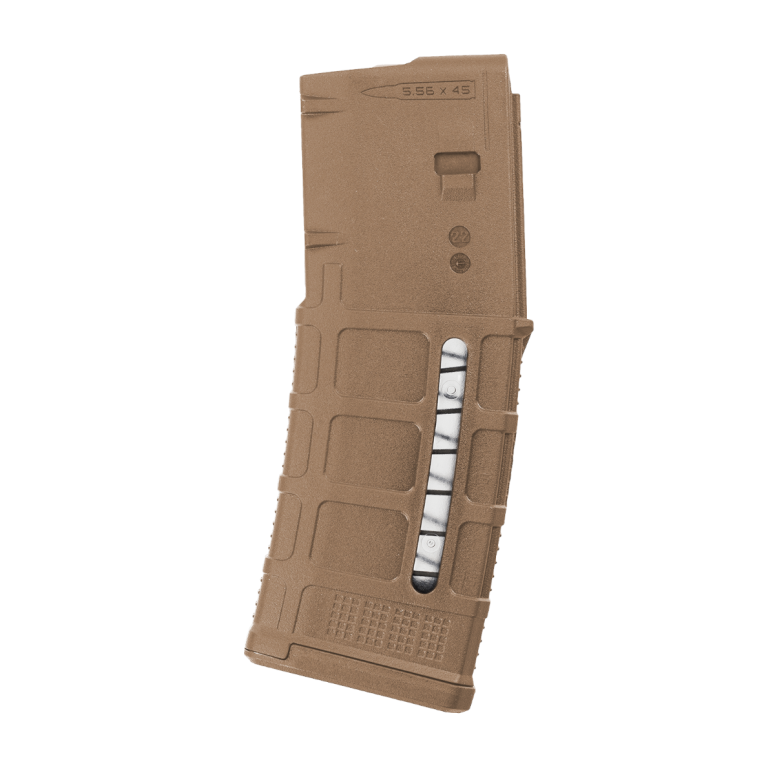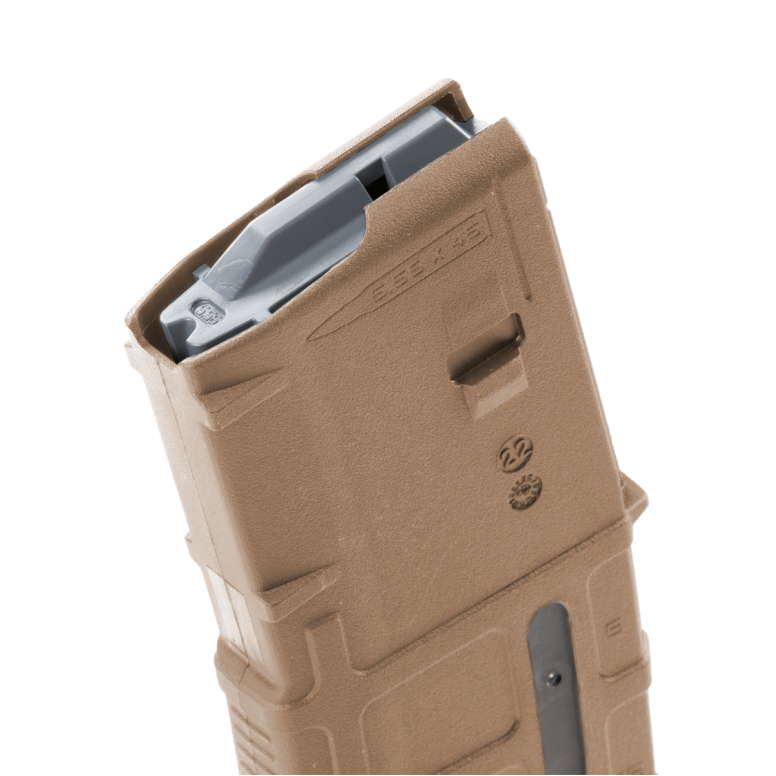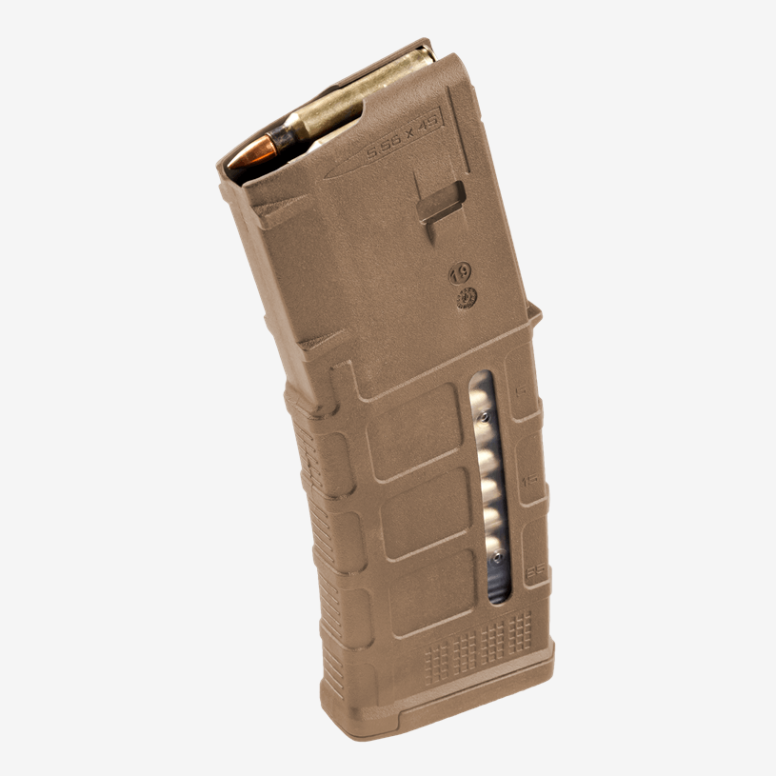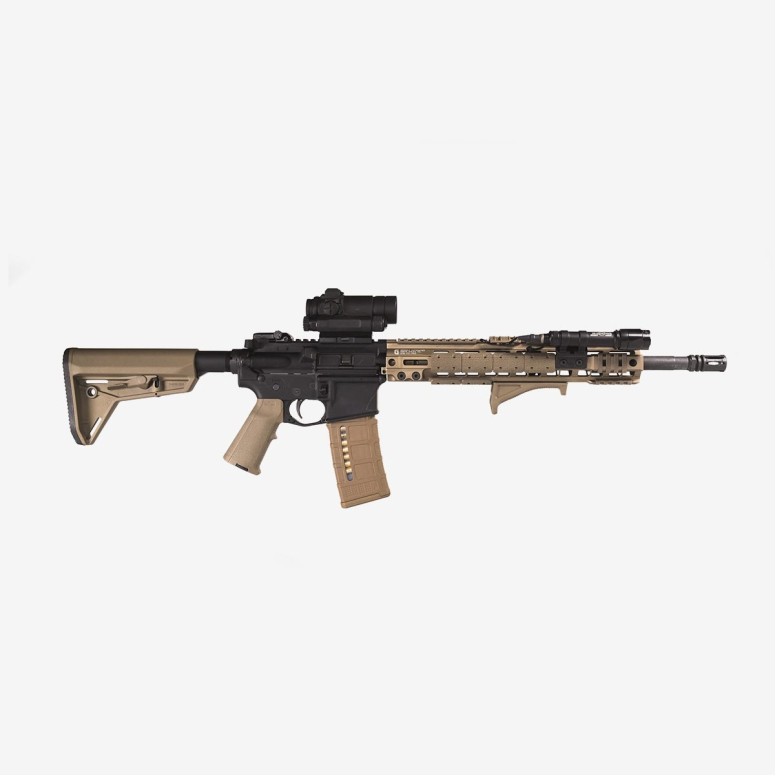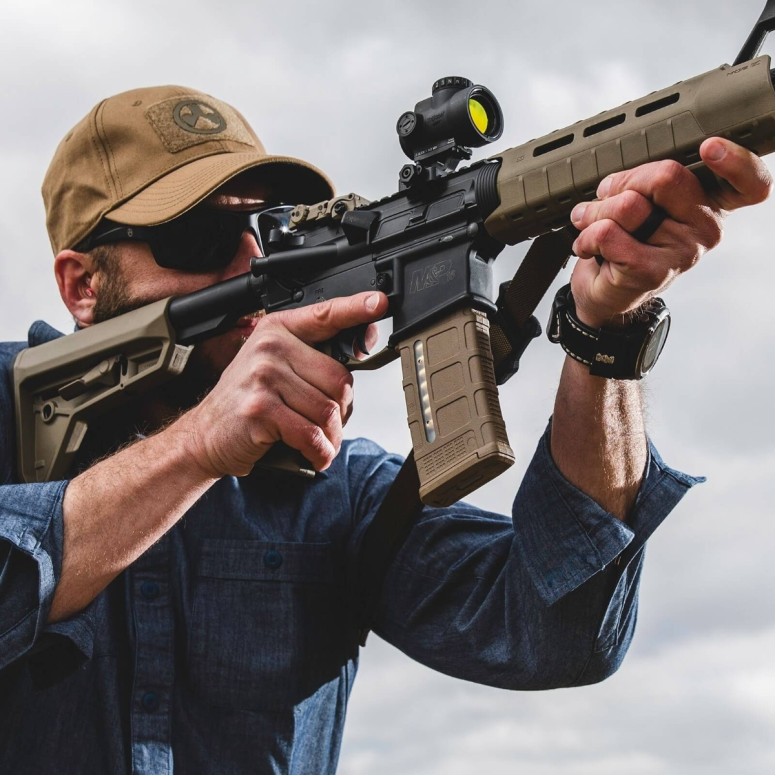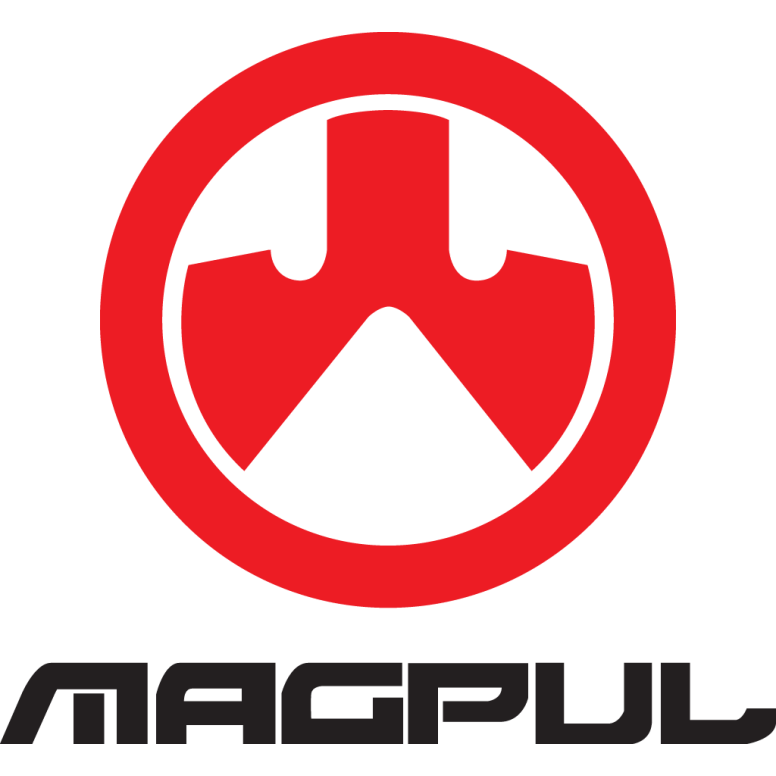 ---
Availability: In Stock
Product Code: MAG556-MCT

Magpul
The next-generation PMAG 30 GEN M3 Window is a 30-round 5.56x45 NATO (.223 Remington) polymer magazine for AR15/M4 compatible weapons that features transparent windows to allow rapid visual identification of approximate number of rounds remaining.
Along with expanded feature set and compatibility, the GEN M3 Window incorporates new material technology and manufacturing processes for enhanced strength, durability, and reliability to exceed rigorous military performance specifications.
While the GEN M3 is optimized for Colt-spec AR15/M4 platforms, modified internal and external geometry also permits operation with a range of additional weapons such as the HK® 416/MR556A1/M27 IAR, British SA-80, FN® SCAR™ MK 16/16S, and others.

Similar to the MOE PMAG, the GEN M3 Window features a long-life USGI-spec stainless steel spring, four-way anti-tilt follower and constant-curve internal geometry for reliable feeding, and simple tool-less disassembly to ease cleaning.

In addition, a redesigned bolt catch notch in the rear of the magazine provides increased bolt catch clearance, while an over-travel stop on the spine helps ensure the magazine will not over-insert on compatible weapons. Low profile ribs and new aggressive front and rear texture gives positive control of the GEN M3 in all environments, and a paint pen dot matrix has been added to the bottom panel of the body to allow easy marking by the end user for identification.
The new, easy to disassemble flared floorplate aids extraction and handling of the magazine while providing improved drop protection, but is slightly slimmer than before for better compatibility with tight double and triple magazine pouches. An included pop-off Impact/Dust Cover can optionally be used to minimize debris intrusion and protect against potential damage to the top cartridge during storage and transit.

Durable dual-side transparent windows allow for quick determination of approximate number of rounds remaining in the magazine. Utilizing a high visibility indicator coil on the spring and numerical markers on the magazine body, the MagLevel™ system provides positive verification without affecting the durability or reliability of the magazine.

Made in U.S.A.

FEATURES
Next-generation impact and crush resistant polymer construction
Modified dimensions allow for wider compatibility with non Colt-spec 'STANAG 4179' platforms
Constant-curve internal geometry for smooth feeding
Anti-tilt, self-lubricating follower for increased reliability
Long life USGI-spec stainless steel spring, black-oxide coated (MIL-DTL-13924D)
Anti-glare translucent MagLevel windows on both sides of the body along with a painted indicator on the spring allows for
easy determination of rounds remaining from 1 to 30
Over-travel insertion stop on the spine
Ribbed gripping surface and new aggressive front and rear texture for positive magazine handling
Paint pen dot matrix panels on the bottom of the body to allow for identification marking
Flared floorplate aids magazine handling and disassembly yet is slim enough for use with many double and triple pouches
Pop-off Impact/Dust Cover to minimize debris intrusion and for ammunition protection in storage and transit
*NOTE: NOT compatible with Armalite AR-10B, Noveske N6, Springfield Armory M1A, Rock River Arms LAR8, FN SCAR 17S, PTR-91, HK417 or any other rifles that utilize M14, FN FAL, or HK 91/G3 patterned magazines.

Product Specs
Ammo Capacity
30 Rounds
Caliber
5.56×45mm (.223 Rem)
Color
MCT
Upgrade For
AR15 / AR10
Magpul
Magpul was founded in 1999 with the intent of developing a simple device to aid in the manipulation of rifle magazines while reloading under stress. The company's name comes from this original product called the Magpul®. Over the last twenty years Magpul has continued to grow and develop using much the same mission and process with a focus on innovation, simplicity, and efficiency.
Show products