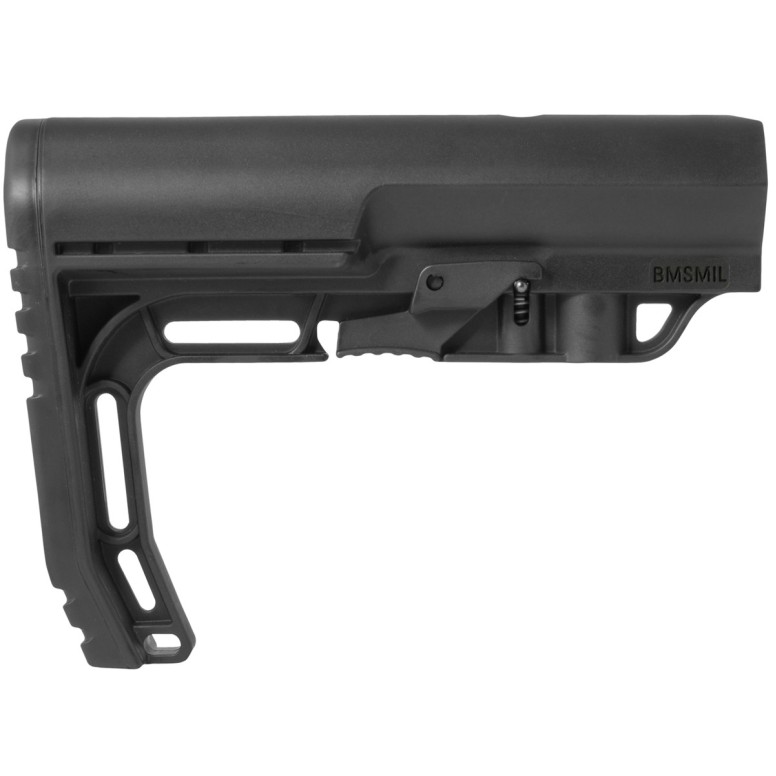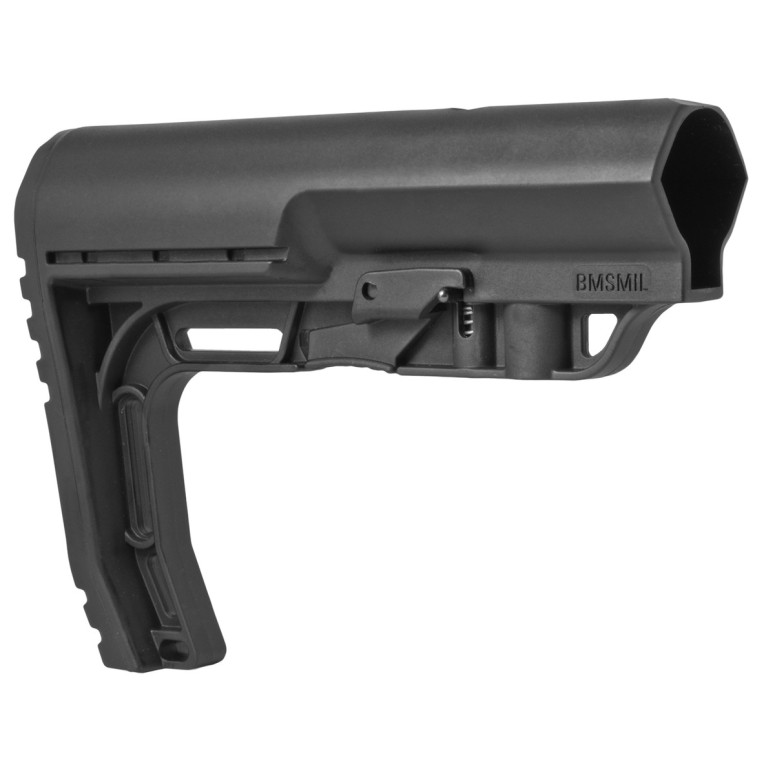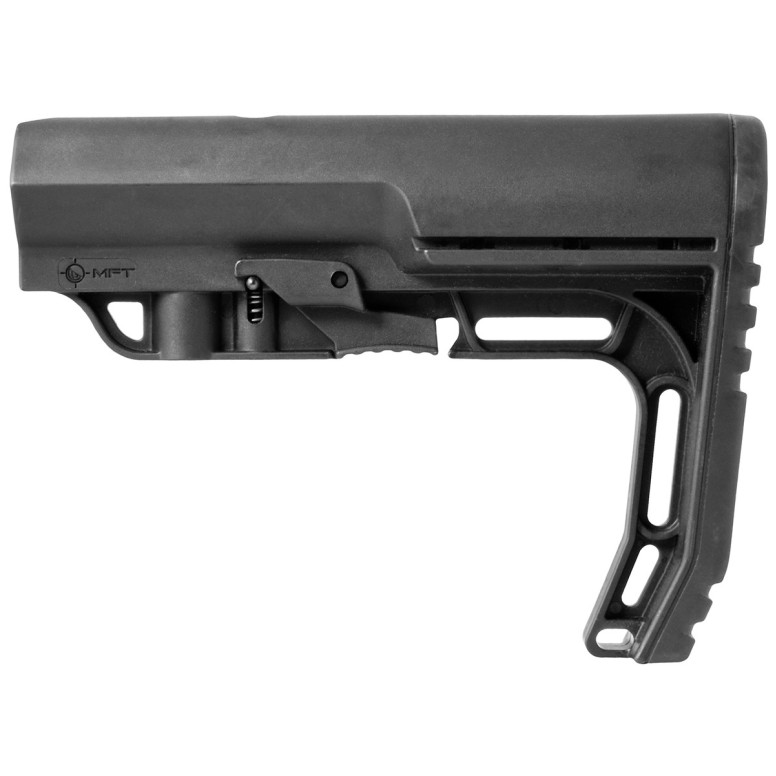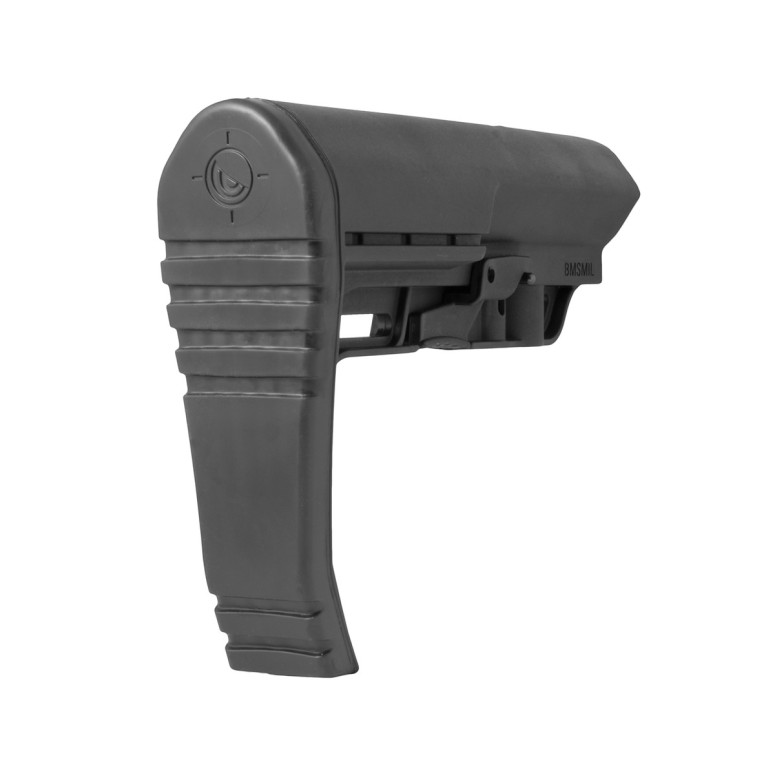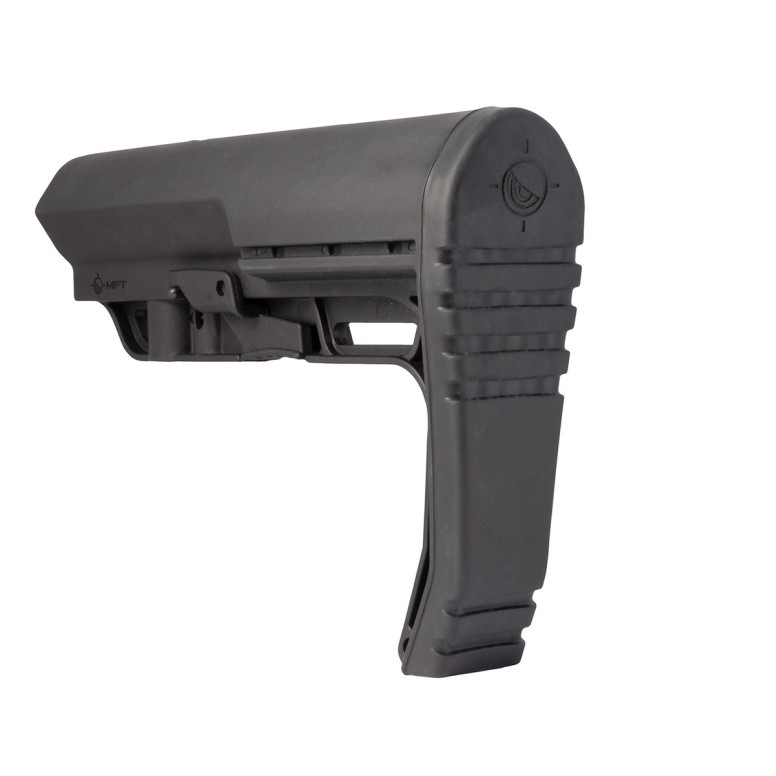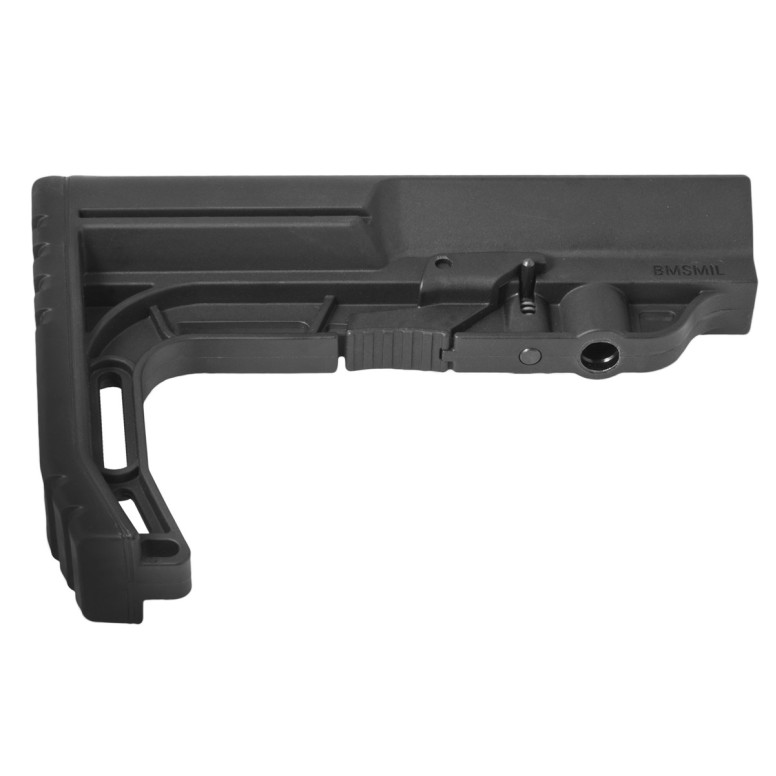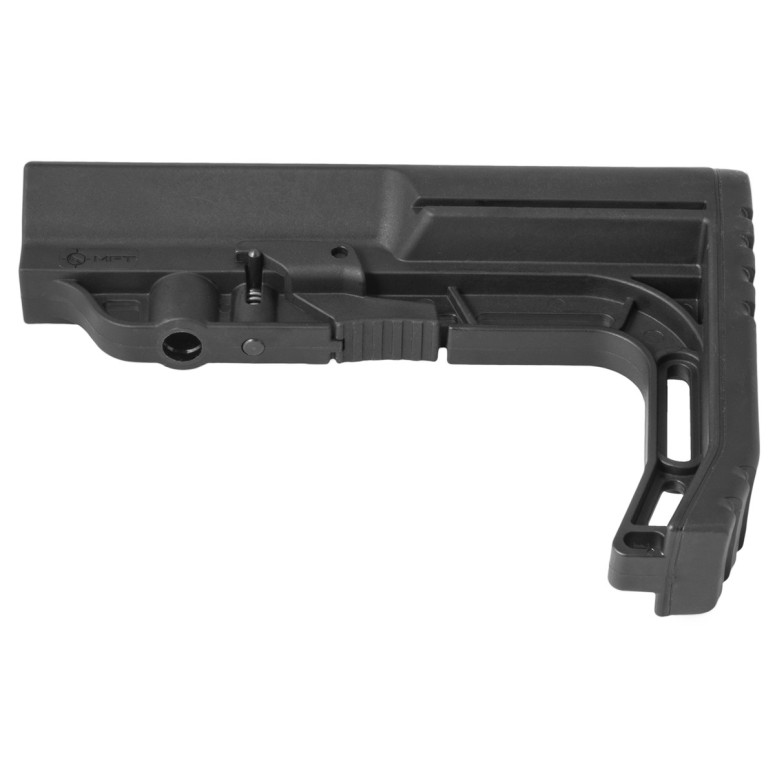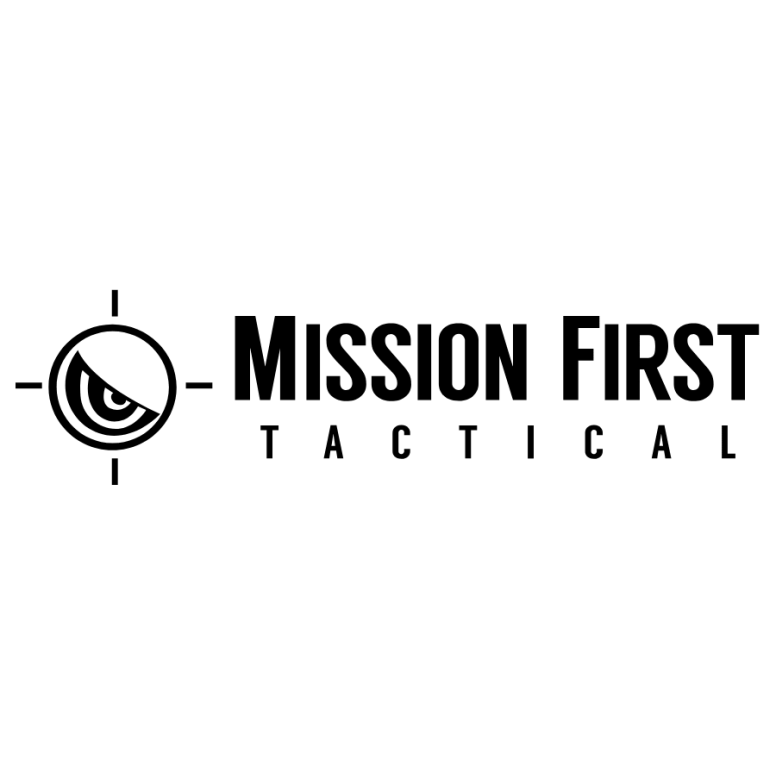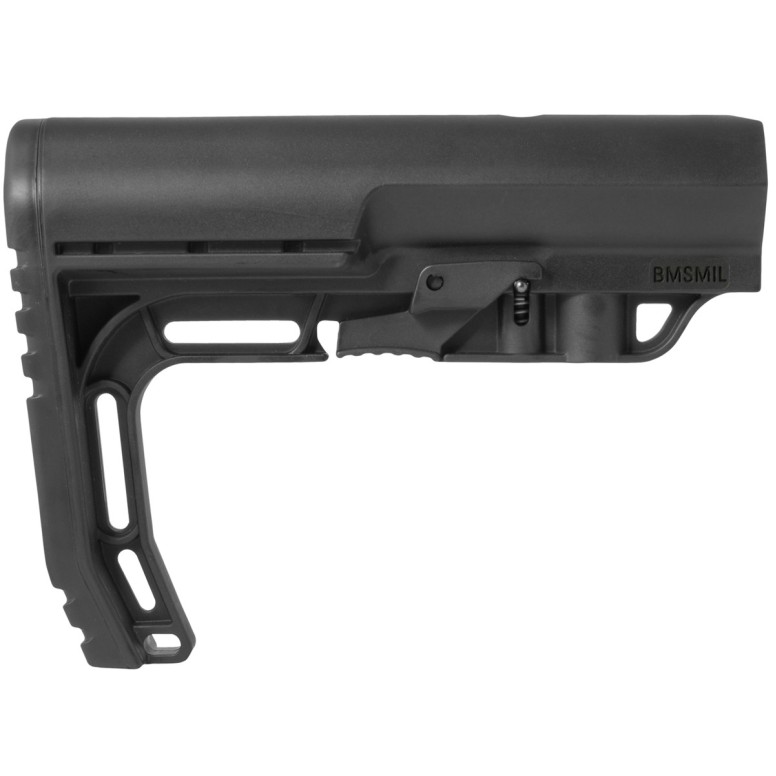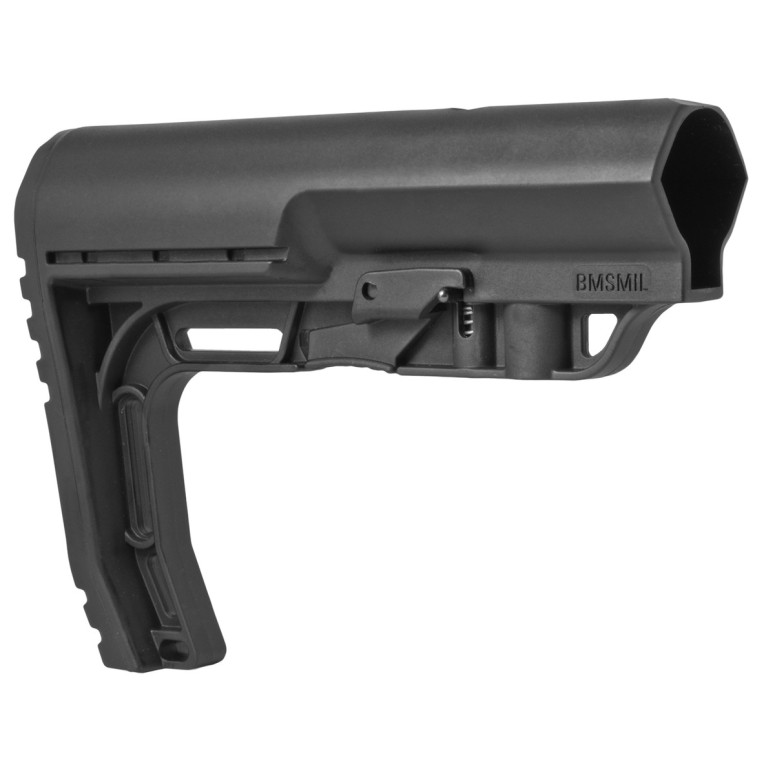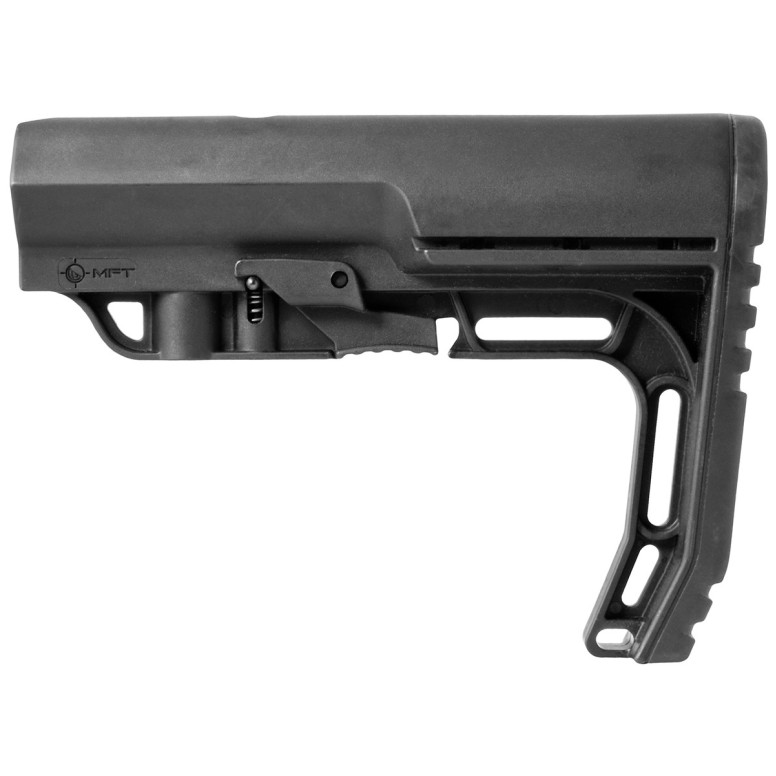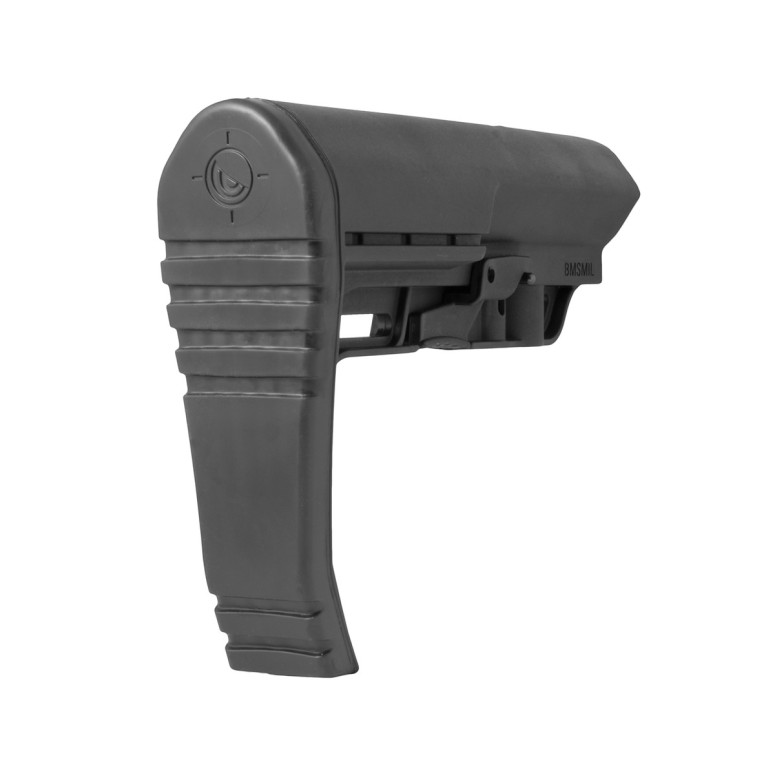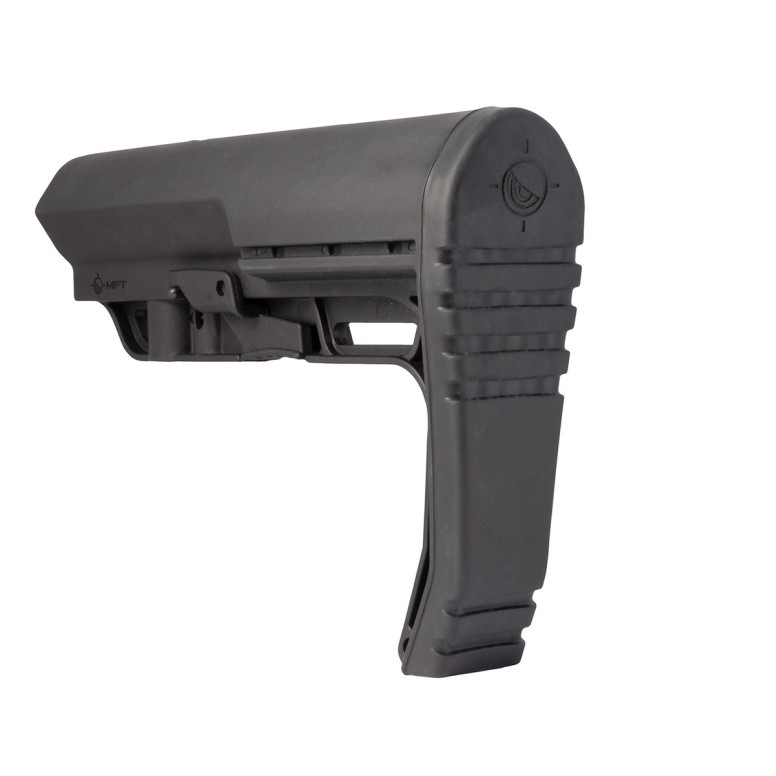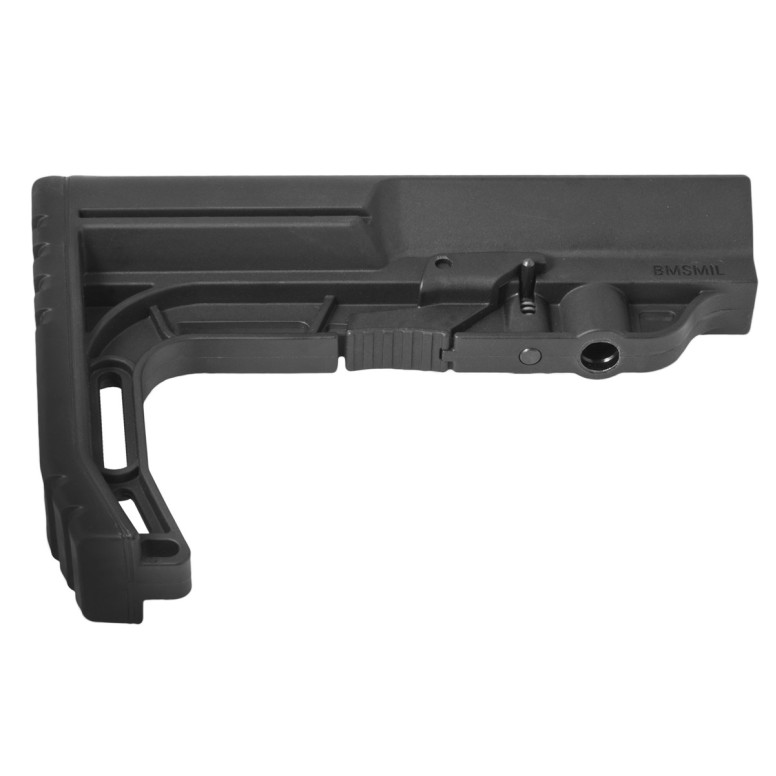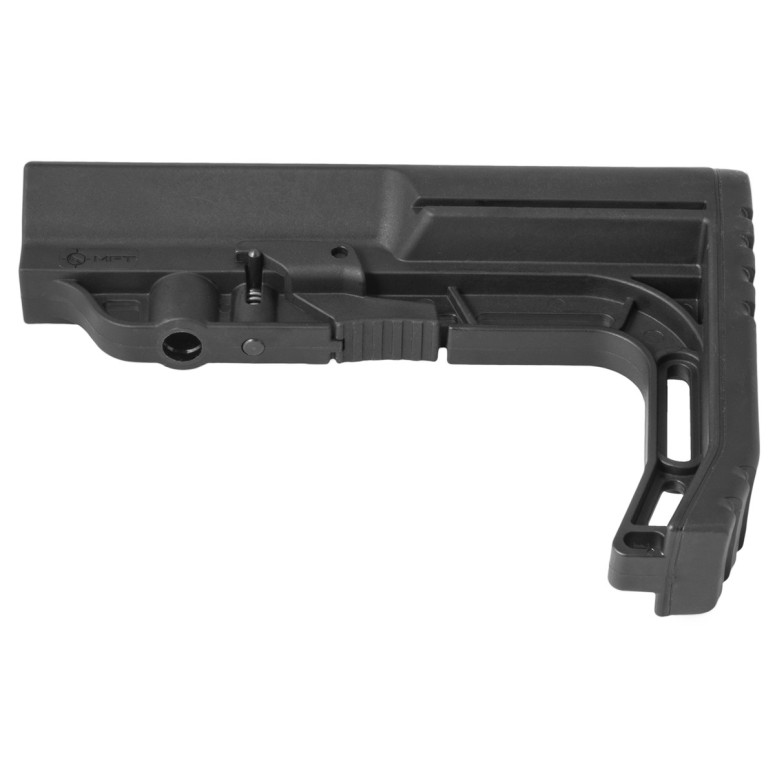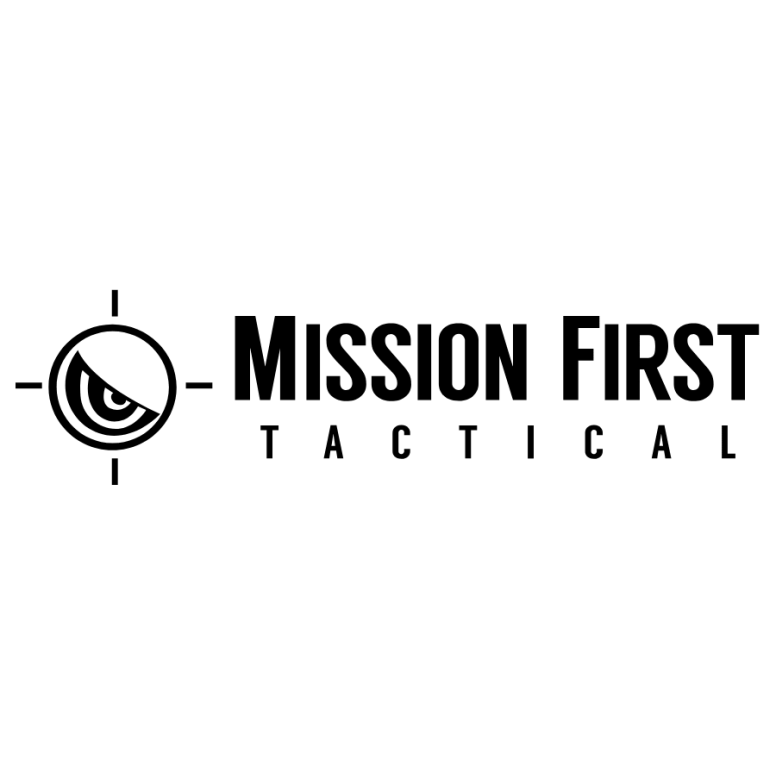 ---
Availability: In Stock
Product Code: BMSMIL

Mission First Tactical
All of the functional requirements are met while keeping the weight under 6 ounces. This stock adapts and changes to your environment or operational needs by utilizing custom accessory mounts and accepts a new optimized sling configuration. The lightest stock of its kind in the market.
Slide-on replacement for collapsible butt stock
Angled non-slip rubberized buttpad allows faster presentation, even with body armor
Multiple Sling Slots with single point mounting
Quick Detach Sling mounting point is positioned for optimum usage including ambidextrous shooters
Upper section provides enhanced cheek weld
MilSpec Buffer Tube Spec
Mil Spec size 1.148 diameter receiver extensions (buffer tube)
Weight: 5.8oz
Height: 5.22"
Width: 1.752"
Length: 7.084"
Product Specs
Color
Black
Mission First Tactical
MFT designs and develops select U.S.A. made rifle/carbine accessories and Kydex-style, Boltaron® material holsters handmade by Veterans specifically for the Military, Law Enforcement, and Civilian markets. The MFT team has over 75 years of industry experience in taking concepts to front-line deployment. From the beginning, MFT's mission is to develop leading-edge products for individuals operating in harm's way.
Show products