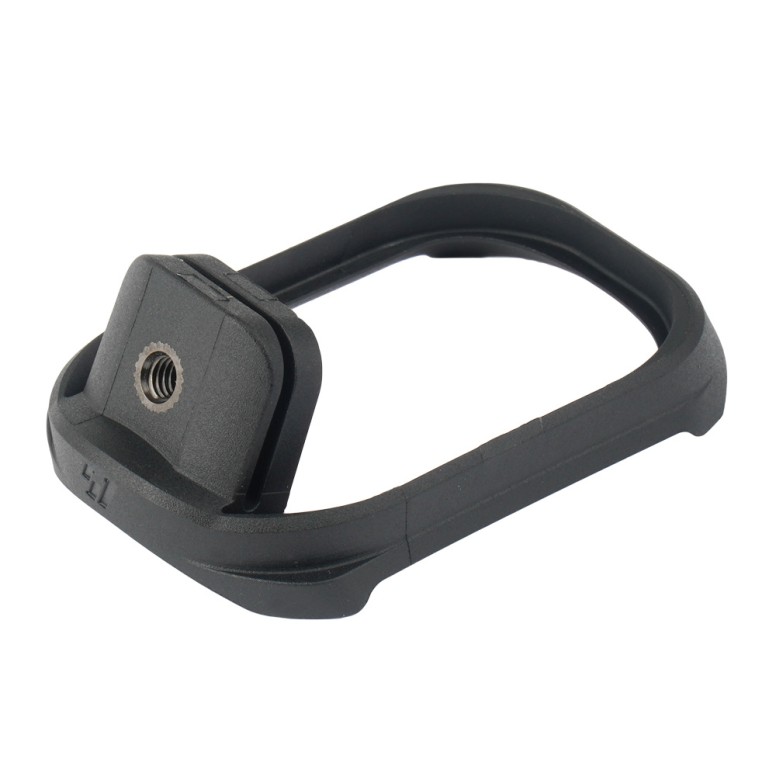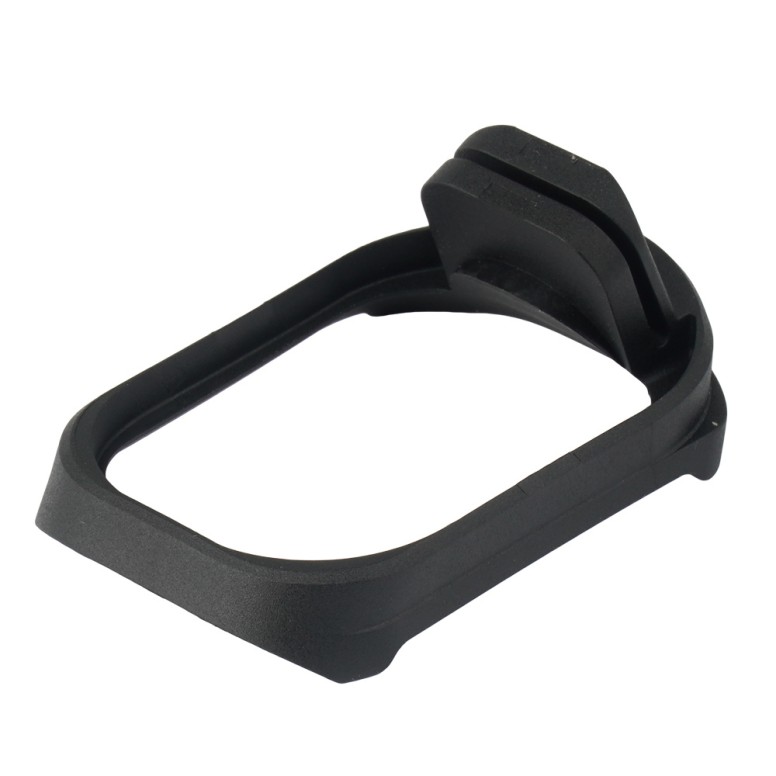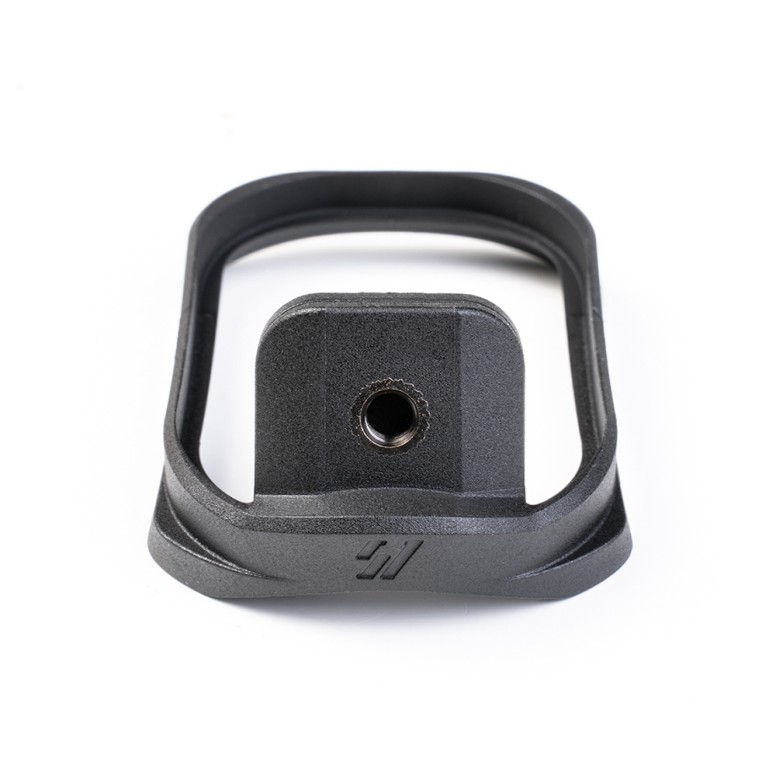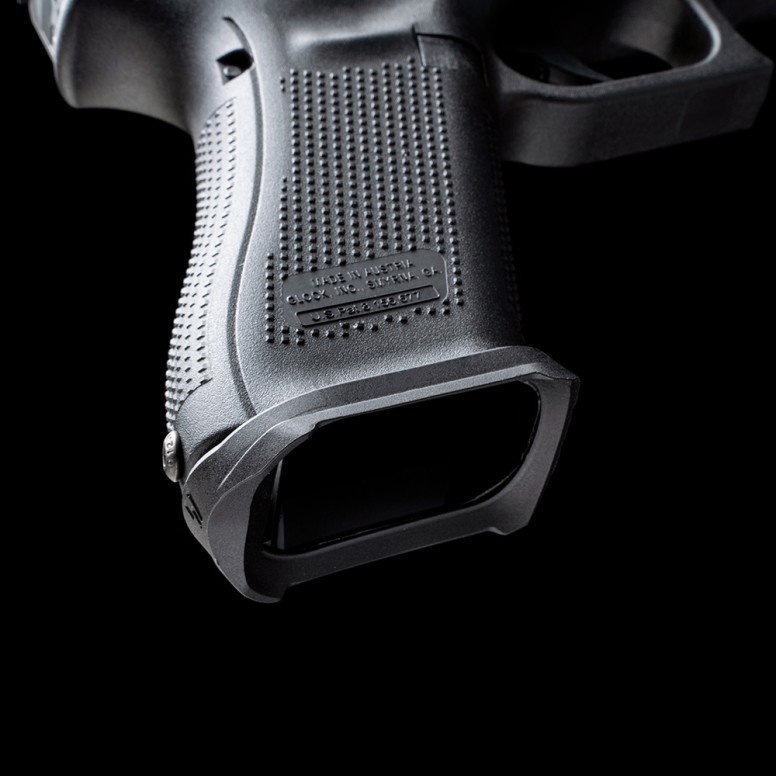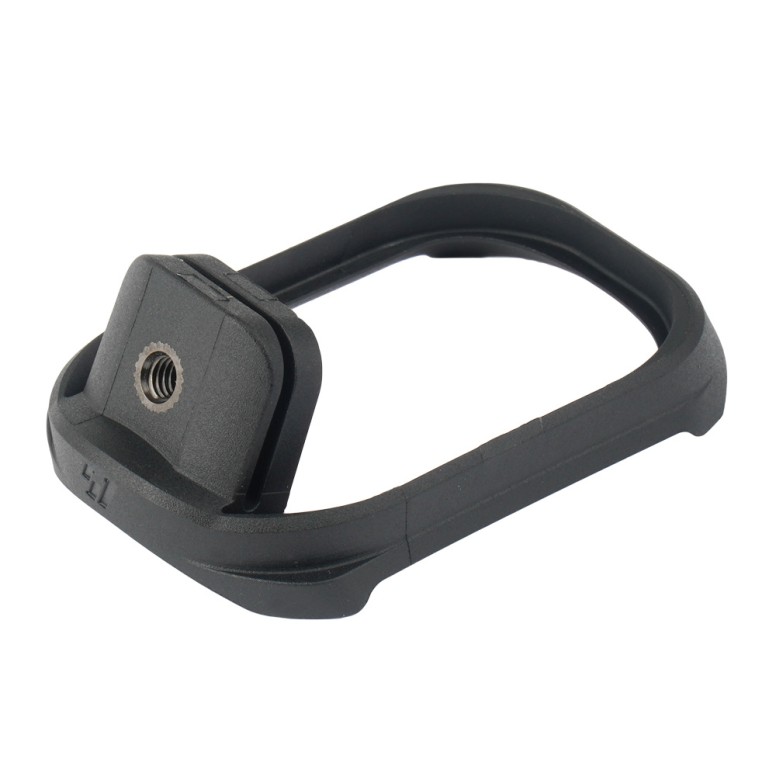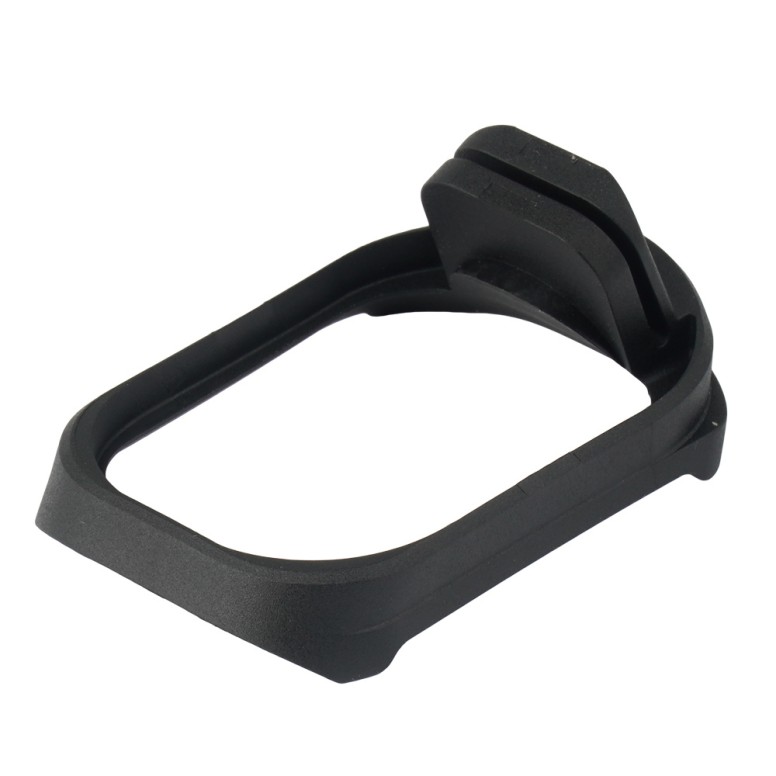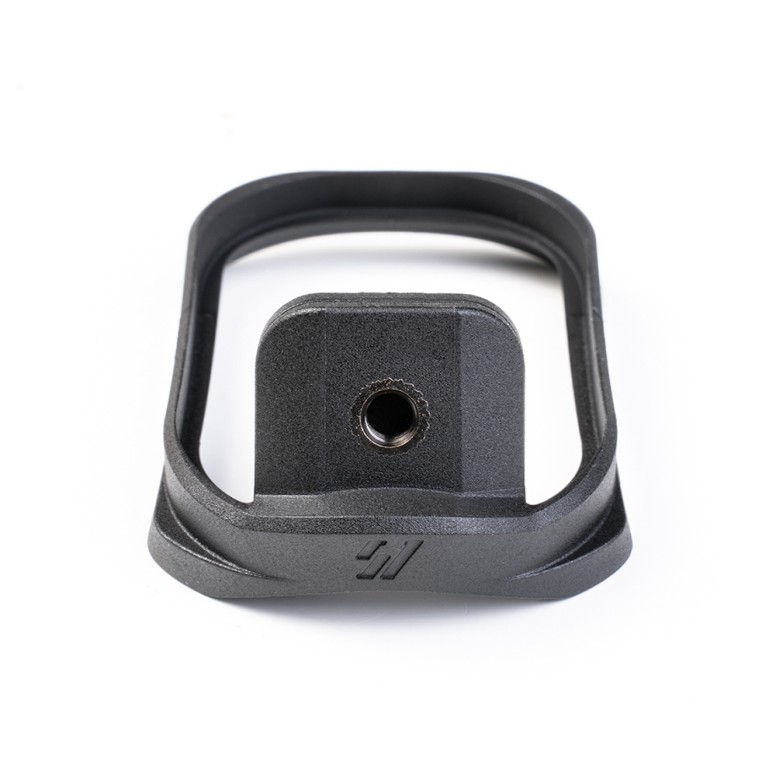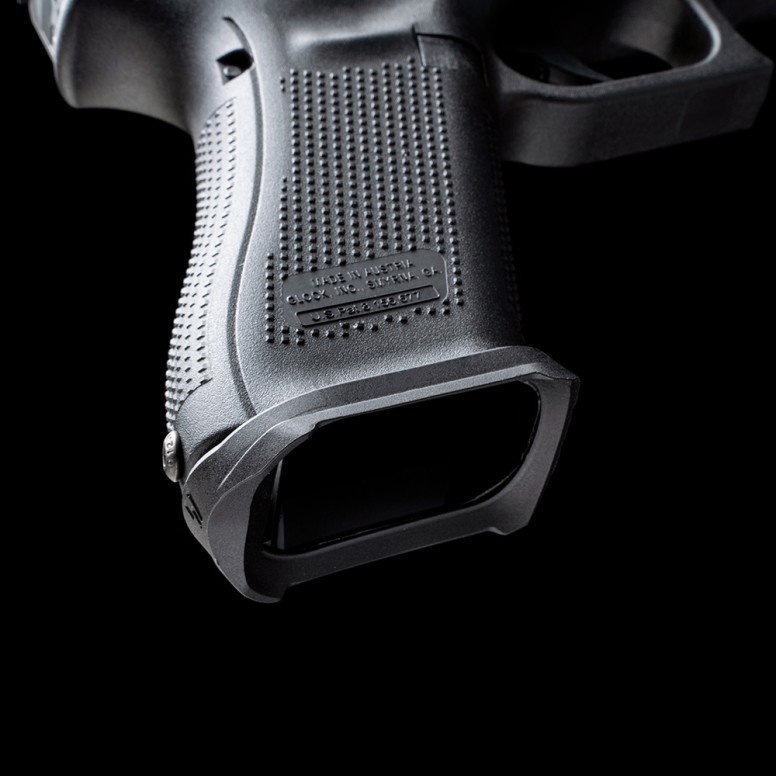 ---
Availability: In Stock
Product Code: SI-G5-MAGWELL-17

Strike Industries
The Strike Industries GEN5 Magwell for GLOCK™ G17 was designed to provide easier reloading of the magazine while adding SI styling. Keeping to the slender factory design of the pistol grip, the benefit of adding a funnel-like magwell to help prevent the dreaded reload bobble outweighs the added material of this SI G5 Magwell. Add consistency and cut fractions of seconds off your reloads now with the Strike Industries GEN5 Magwell while comfortably carrying your pistol on your hip or in your waistband. Compatible with most aftermarket magazine base plates and extensions as well as for GLOCK™ G22/G31/G34/G35/G45 models.
WARNING: DO NOT OVERTIGHTEN set screw when installing the magwell. Overtightening the set screw will throw the magwell alightment off and also damage the magwell and/or firearm. If you are unsure, please contact our customer support team or consult with your local gunsmith.
Package Contents:
x1 G5 G17 magwell
x1 M4 set screw
x1 2.5mm hex key
Product Features:
Flared magwell for easier magazine Insertion
Ease of installation
Lightweight
High-strength polymer
Perfect pairing with Strike EMP
COMPATIBILITY:
For GLOCK™ G17/G22/G31/G34/G35/G45 GEN5 w/ and w/o half-moon cut
Designed for the GLOCK™ factory +0 backstrap. Bigger GLOCK™ factory or aftermarket backstraps may need to be modified to possibly work at your own risk
DISCLAIMER:
-This product is not manufactured, authorized, endorsed, or warranted by GLOCK. GLOCK does not warrant or represent that this product is compatible with GLOCK pistols.
--"GLOCK" is a federally registered trademark of GLOCK, Inc. and is one of many trademarks owned by GLOCK, Inc. and GLOCK Ges.m.b.H. Neither Strike Industries Inc. nor this site are affiliated in any manner with, or otherwise endorsed by, GLOCK, Inc. or GLOCK Ges.m.b.H. The use of "GLOCK" on this page is merely to advertise the sale of GLOCK pistols, parts, or components. For additional genuine GLOCK, Inc. and GLOCK Ges.m.b.H products and parts visit www.glock.com.
LENGTH: 61.72mm
WIDTH: 37.34mm
HEIGHT: 23.11mm
WEIGHT: 0.4oz
WEIGHT W/ PKG: 0.6oz
Product Specs
Color
Black
Strike Industries
Strike Industries, always innovating and providing the best quality firearms accessories at the best prices since 2010.
Show products