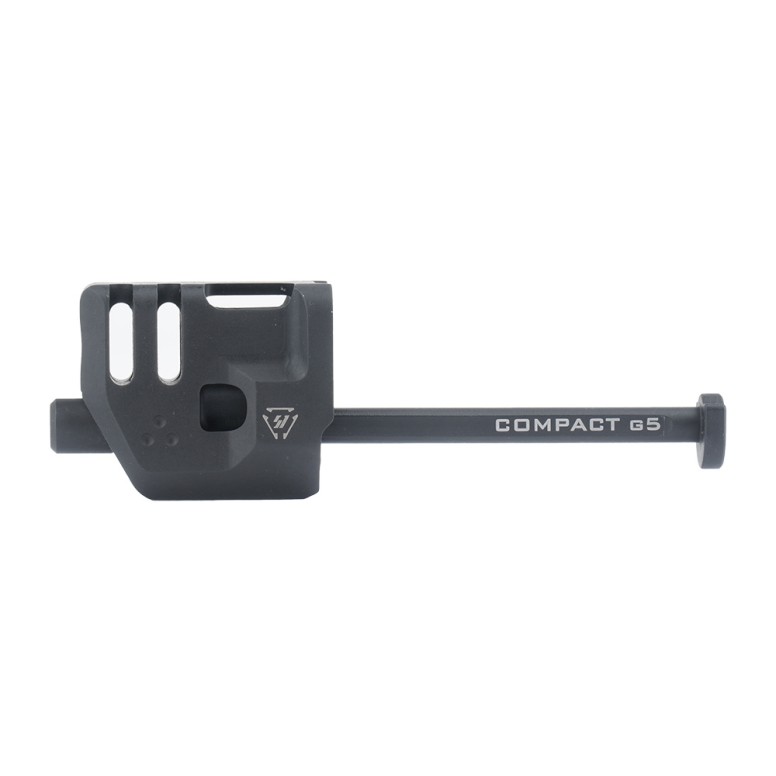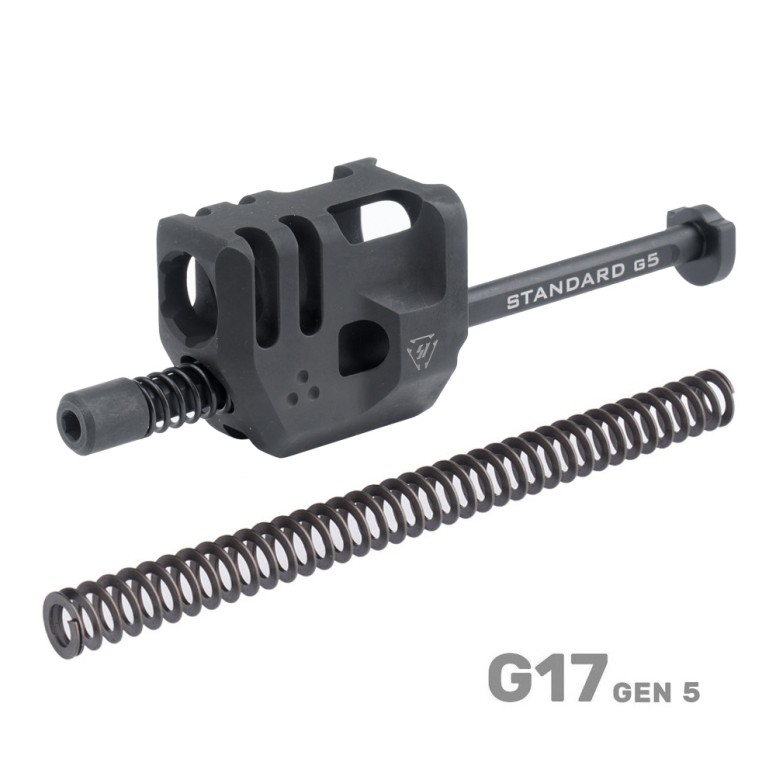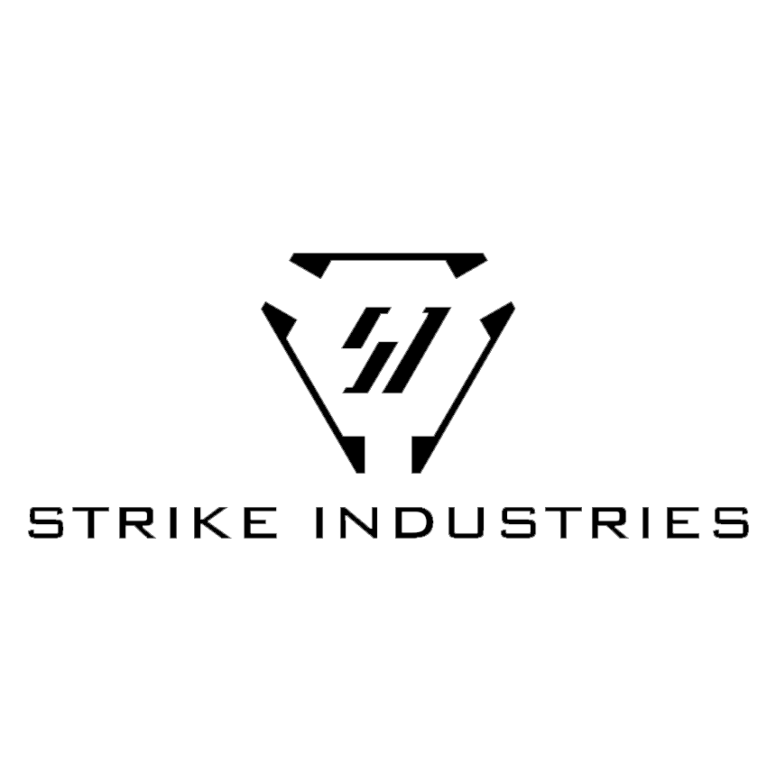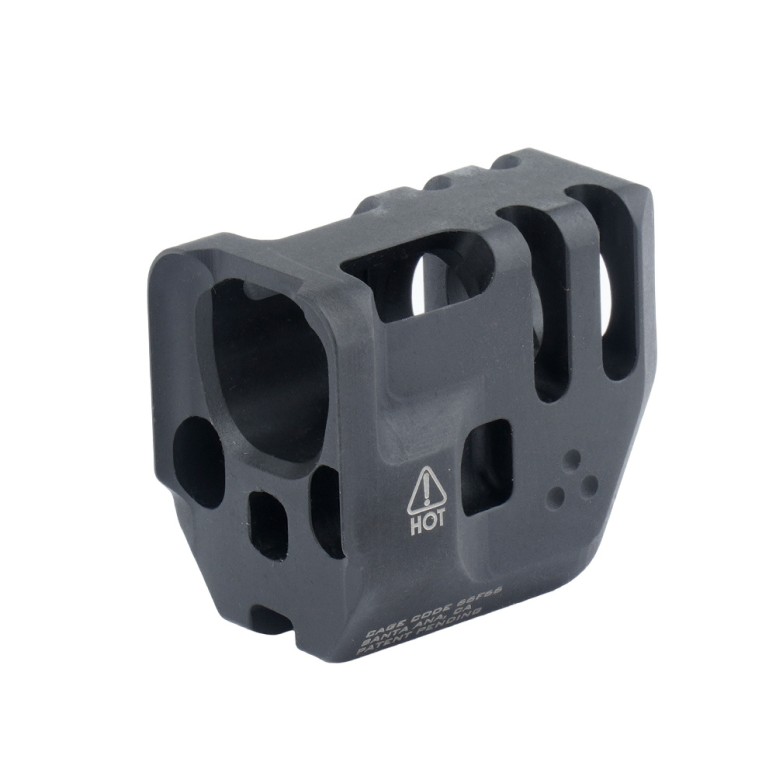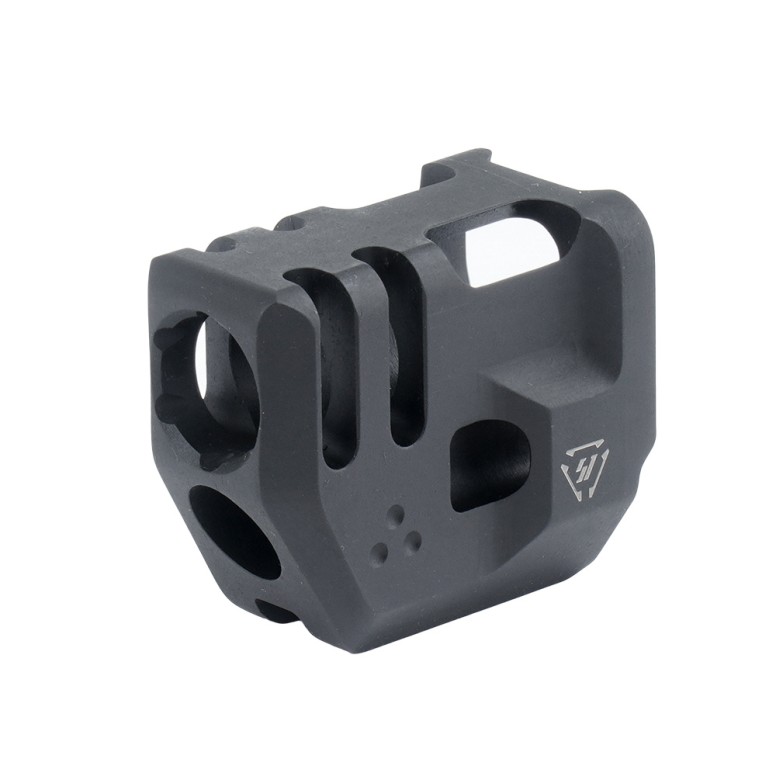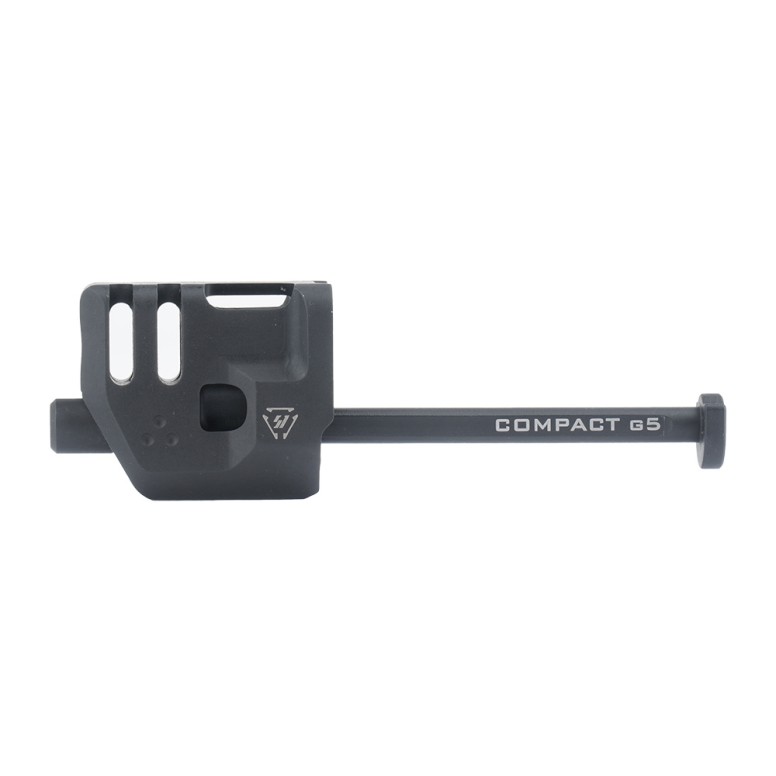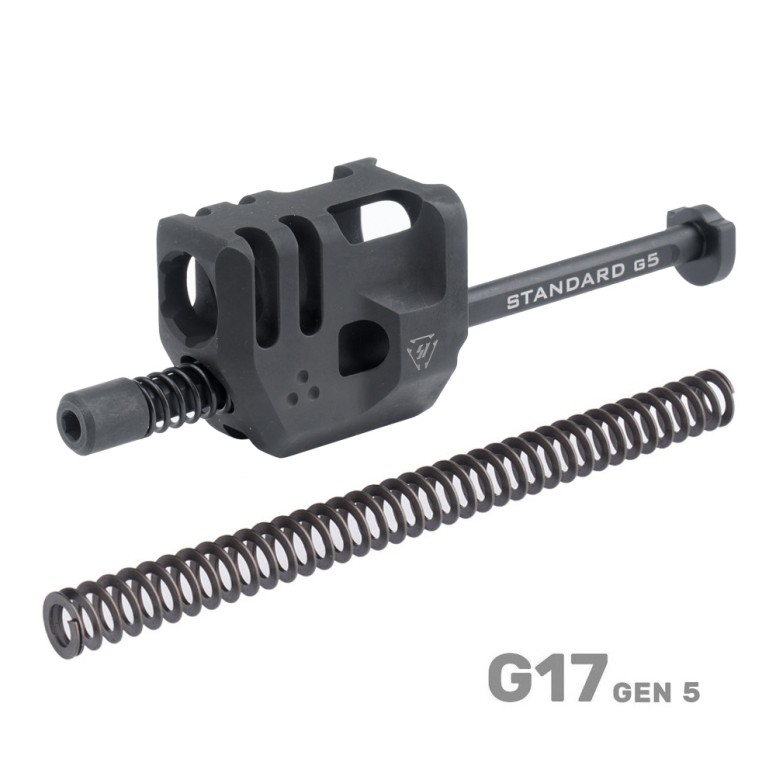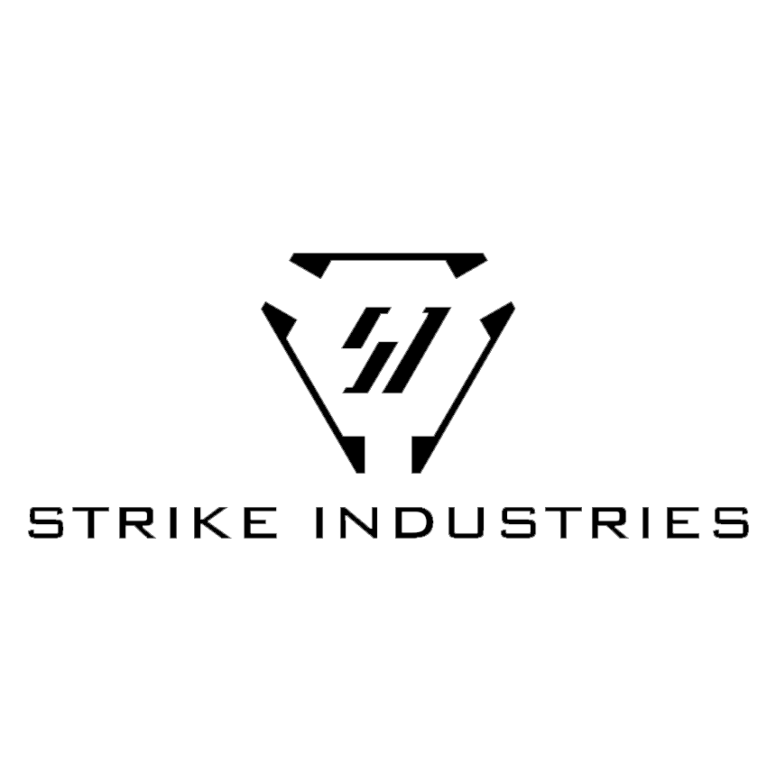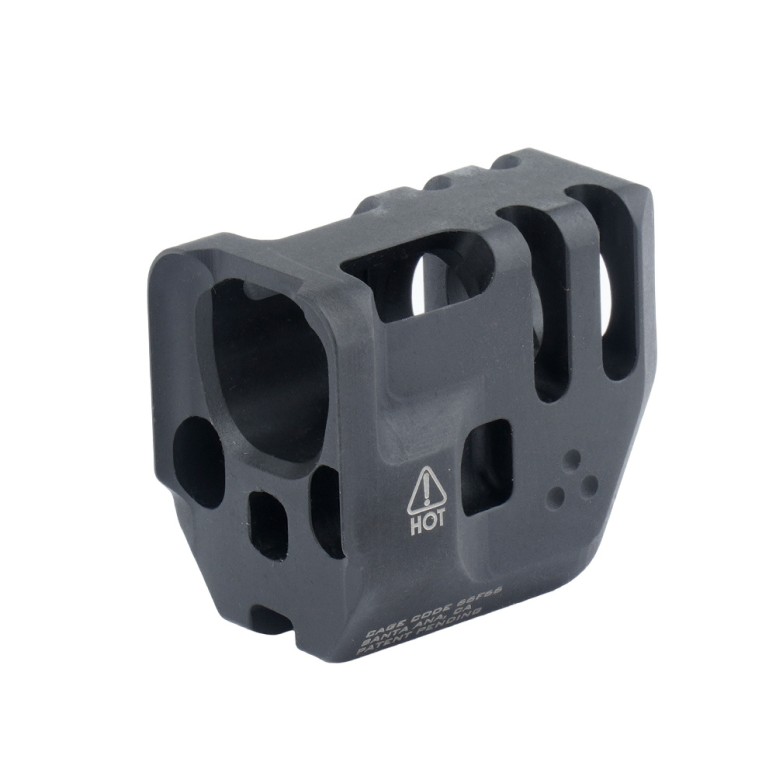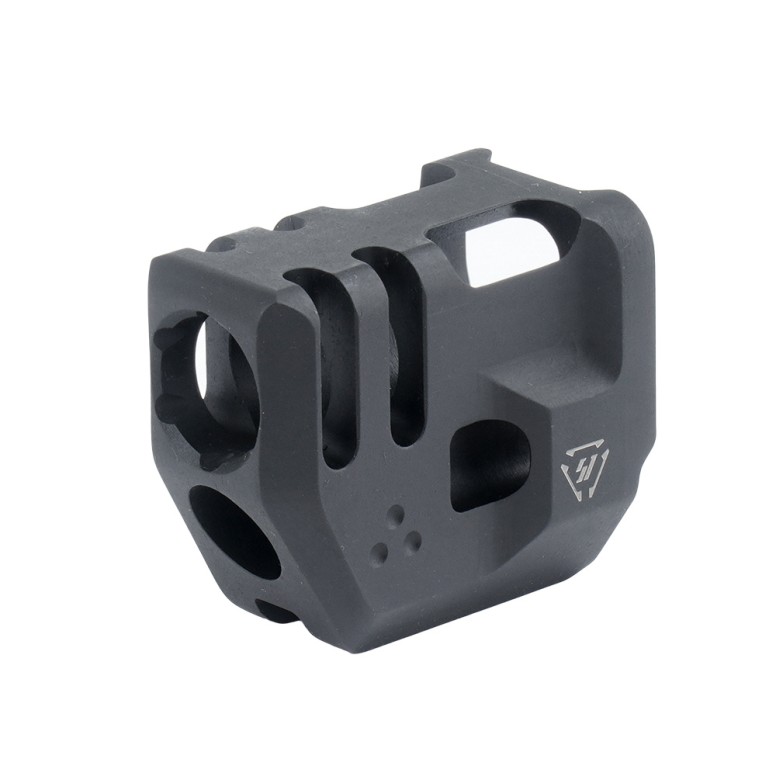 ---
Availability: In Stock
Product Code: SI-G5-MDCOMP-S

Strike Industries
Mass Driver Comp for the Glock 17 Gen. 5 pistol from the reputable company Strike Industries. The compensator limits both the launch and recoil, and through to the lack of connection with the slide and barrel, it does not affect the firing cycle, and thus the reliability.
Adapted to open type holsters
Closing the shape in the zipper profile allows trouble-free use of open holsters retention, while the rounded edges prevent it from getting caught on clothing or tactical equipment. The compensator does not require a barrel threaded from the outside.
Due to its simple structure, the compensator does not require assembly by a gunsmith. The manufacturer recommends the use of anaerobic thread glue. The set includes a dedicated return device compatible with full-size Glock Gen. 5 pistols.
Features:
No need to thread the barrel
Profile inscribed in the shape of the slide
Round edges
Precision CNC milled
Does not constantly interfere with the design of the gun
Compatible with Glock 17 Gen5 pistols
Compatible with open bottom holsters
Can be used with threaded barrels

NOTE: Mounting the device may move weight centre to the front.
Product Specs
Color
Black
Strike Industries
Strike Industries, always innovating and providing the best quality firearms accessories at the best prices since 2010.
Show products