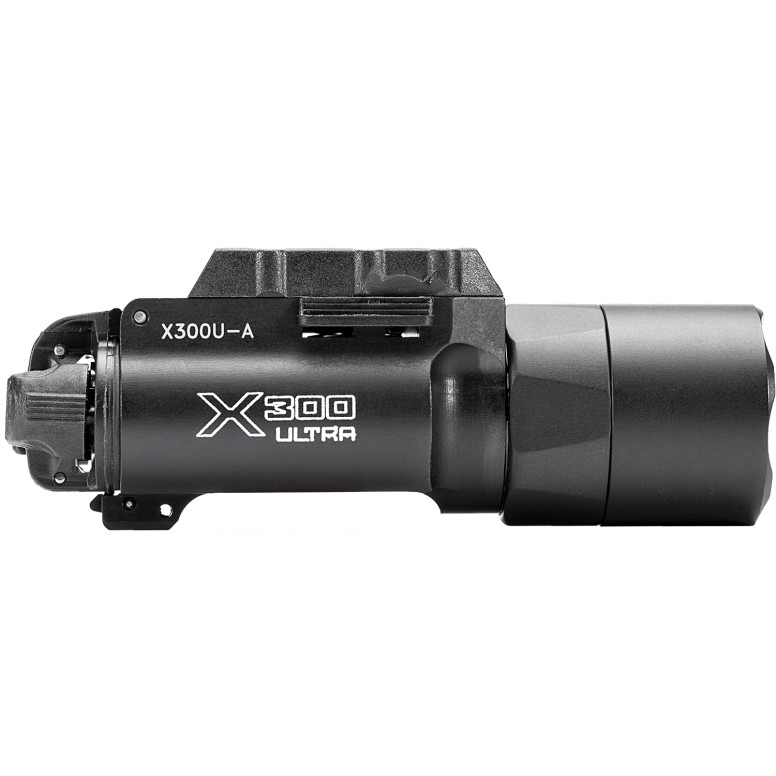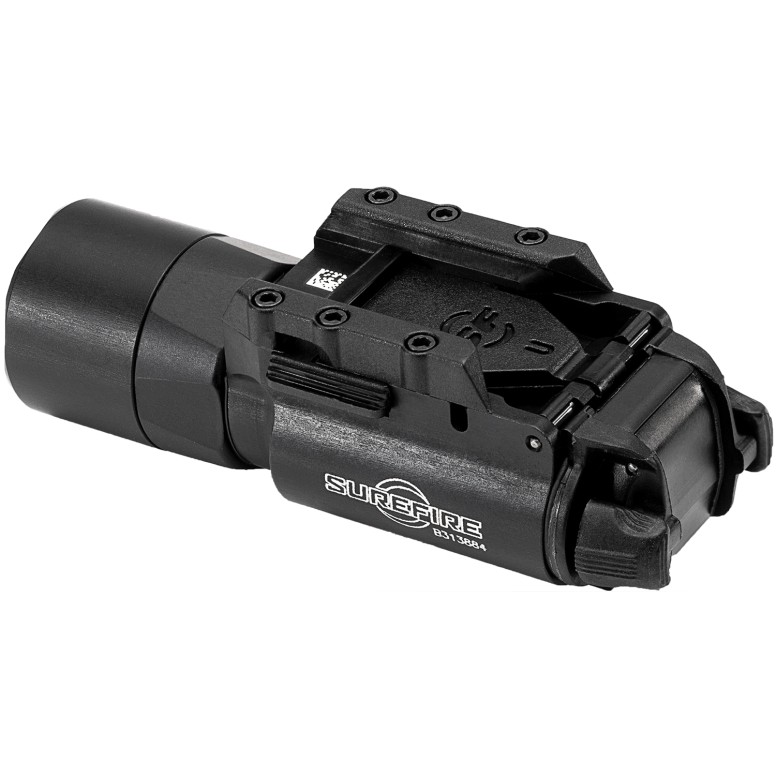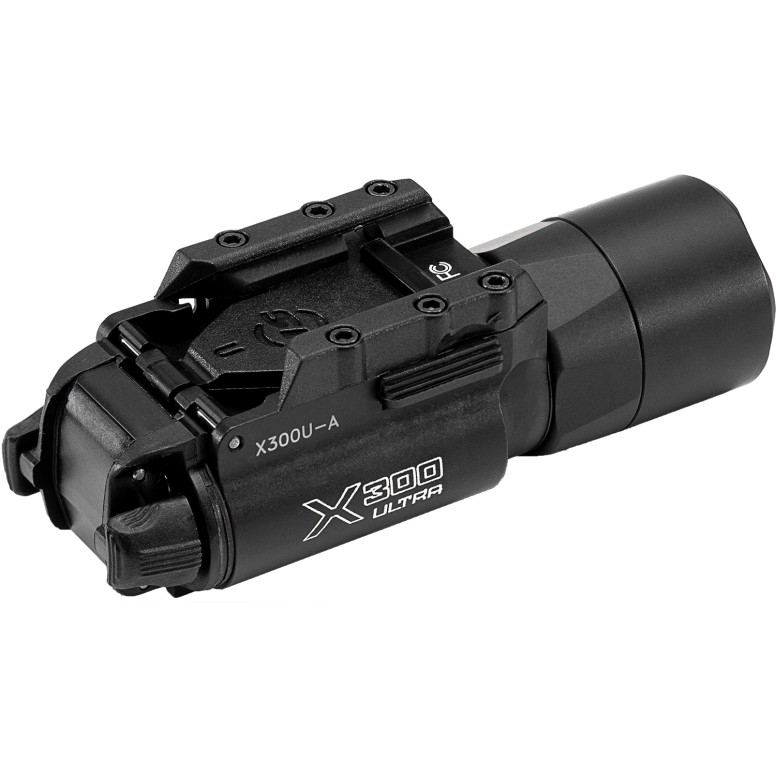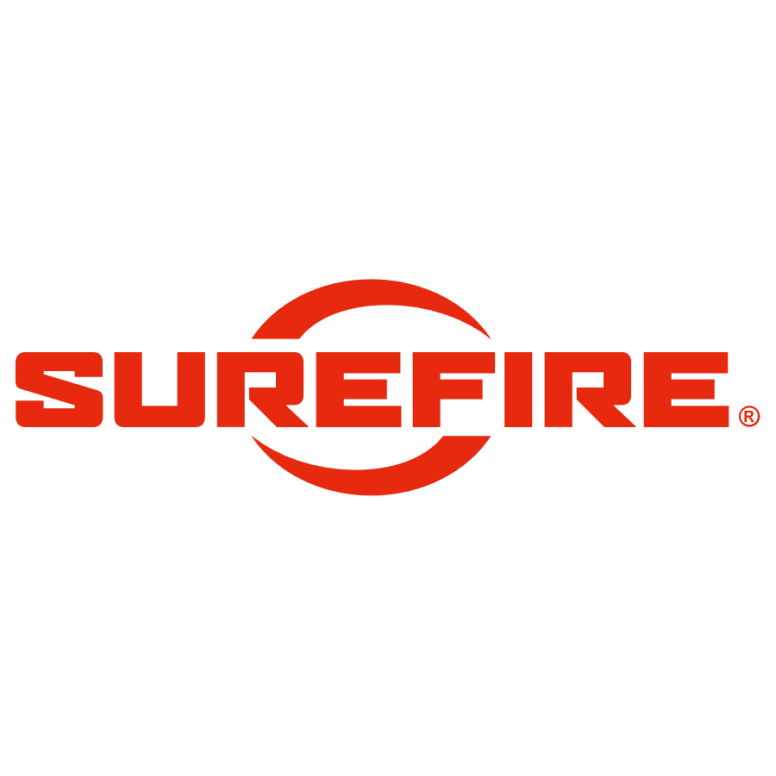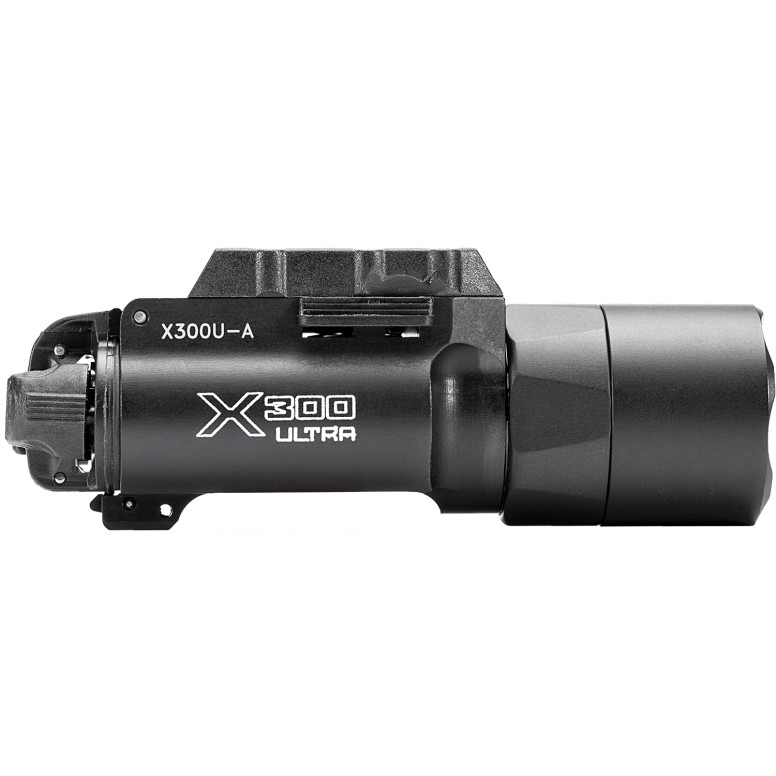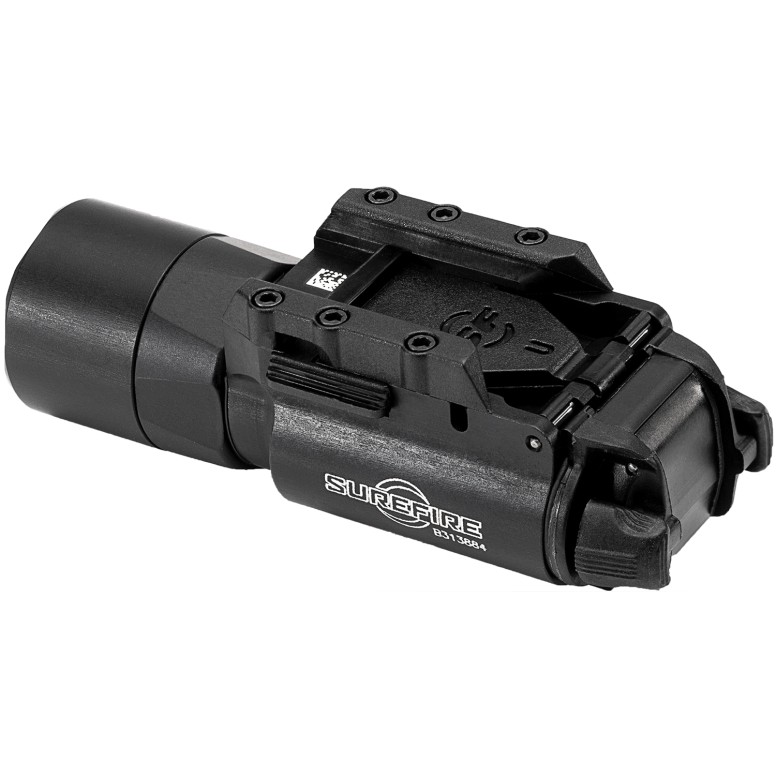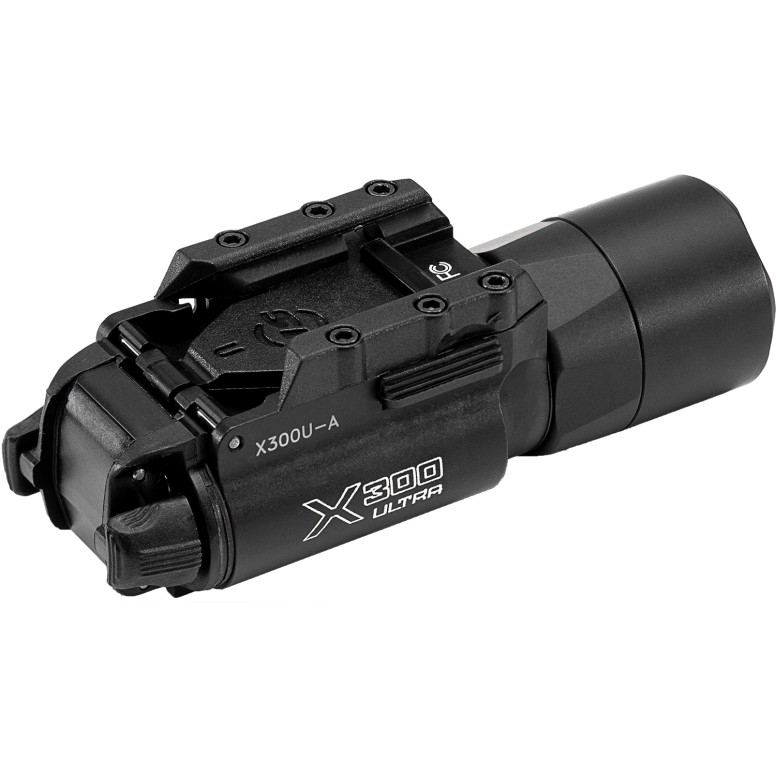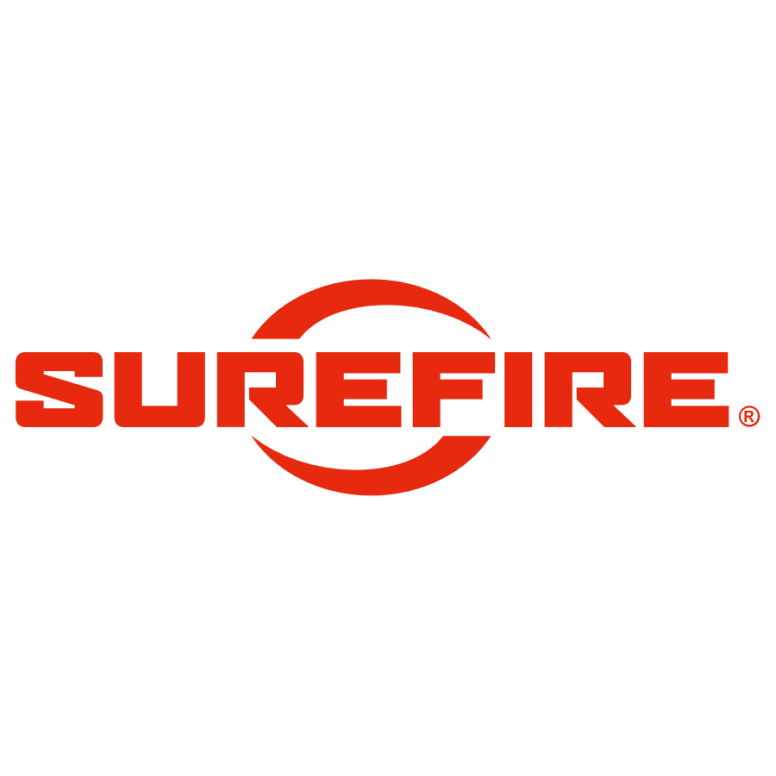 ---
Availability: In Stock
Product Code: X300U-A

Surefire
Popular with law enforcement and military operators around the world, the Rail-Lock® version our best-selling WeaponLight now delivers a stunning 1,000 lumens of LED-generated output.
Focused by a precision TIR lens, it creates a far-reaching high-intensity beam with a larger center spot that is extremely effective combination for close- to medium-range engagements. You can count on the X300U-A to help you positively identify threats at significant distances while temporarily impairing your adversary's vision. It also provides extensive peripheral illumination for maintaining situational awareness.
Ambidextrous switching provides one-finger control of momentary-on or constant-on activation. Its rugged, aerospace aluminum body is Mil-Spec hard anodized for scratch and corrosion resistance and sealed to make it weatherproof. It's also IPX7 waterproof to 1 meter for 30 minutes.The X300U-A delivers a standard of excellence you can trust.
FEATURES
Recoil-proof high-performance LED produces 1,000 lumens
Custom TIR lens creates smooth, far-reaching light with a larger center spot beam that is ideal for close- to medium-range engagements
Integral ambidextrous momentary- and constant-on switching provides easy instant activation
Attaches securely to both Universal and Picatinny accessory rails
IPX7 waterproof to 1 meter for 30 minutes
High-strength aerospace aluminum body is Mil-Spec hard anodized for extreme durability
Accepts optional pressure-activated DG and XT remote switches for precision control without altering grip on weapon
KEY ATTRIBUTES
HIGH OUTPUT: 1,000 lumens
HIGH RUNTIME: 1.25 hours
PEAK BEAM INTENSITY: 11,300 candela
BATTERIES: Two 123A lithium (incl.)
SWITCHING: Ambidextrous push/toggle
LENGTH: 3.6 in (9.1 cm)
OUTPUT: HIGH OUTPUT 1,000 lumens
HIGH RUNTIME: 1.25 hours
DISTANCE: 213 meters
BODY CONSTRUCTION: Aluminum
FINISH: Mil-Spec Hard Anodized
WEIGHT WITH BATTERIES: 4.0 oz (113 g)
BEZEL DIAMETER: 1.125 in (2.9 cm)
LIQUID INGRESS PROTECTION: IPX7
Product Specs
Color
Black
Lumen
1000
Waterproof
IPX7
Surefire
SureFire is a story of what can be accomplished with light. The tale begins in 1969 when an engineer with a Ph.D. from Cal Tech decided the future lay in lasers. Dr. John Matthews founded the Newport Corporation to harness the power of the laser for industrial applications. The SureFire WeaponLight was born, and low-light law enforcement and military operations would never be the same. In the years that followed, the technically superb, but expensive, laser-sighted firearms paved the way for future developments. Laser Products went on to establish itself as the leading manufacturer of rugged, powerful and compact illumination tools for tactical applications - from weapon-mounted lights and laser sights, shield lights and baton lights to hand-held lights powerful and bright enough to qualify as "force-option" tools that could temporarily blind, unbalance, and disorient a threat. Eventually the SureFire name became so synonymous with excellence in hand-held illumination tools that the company name, Laser Products, was changed to SureFire LLC.
Show products