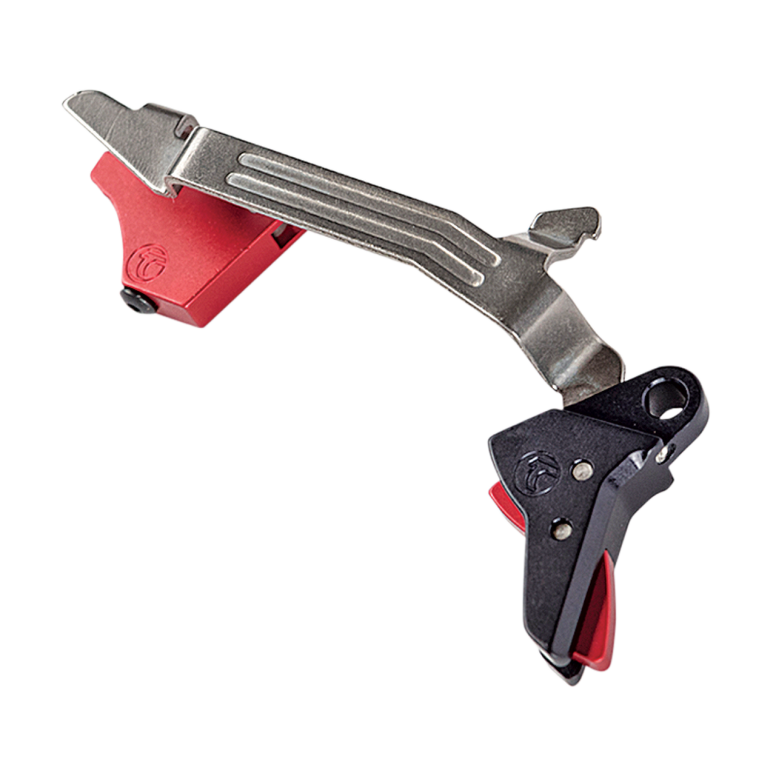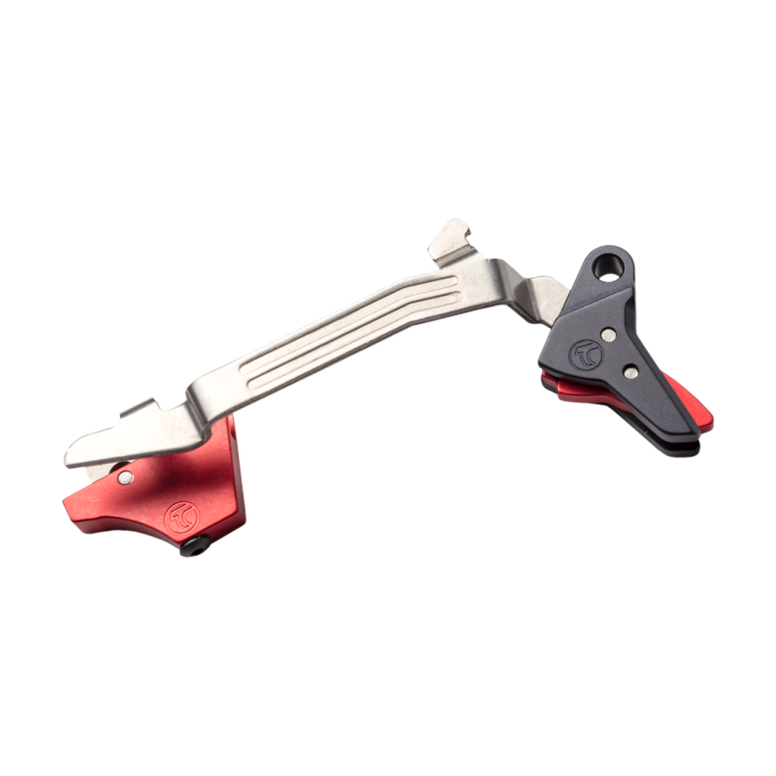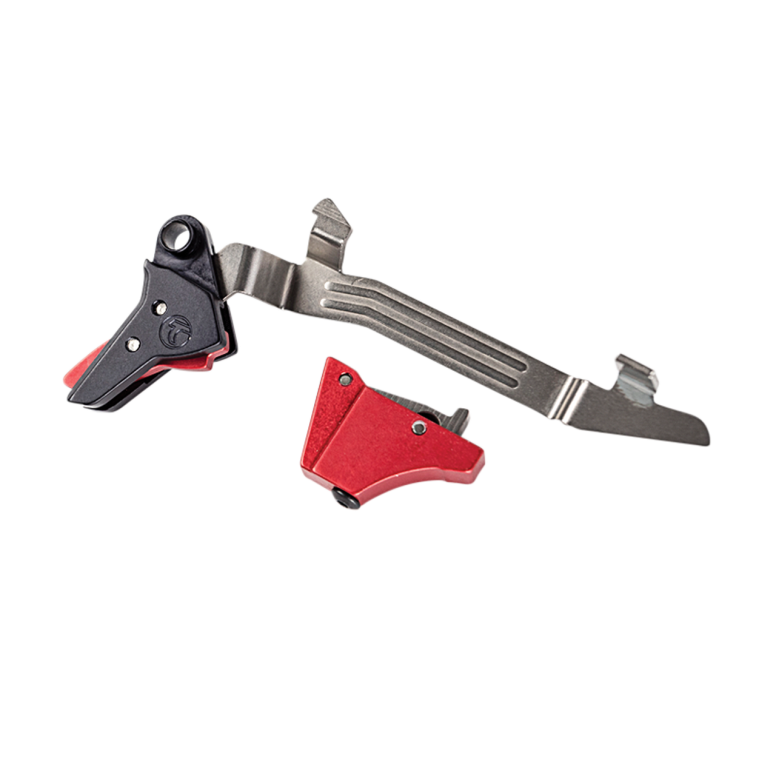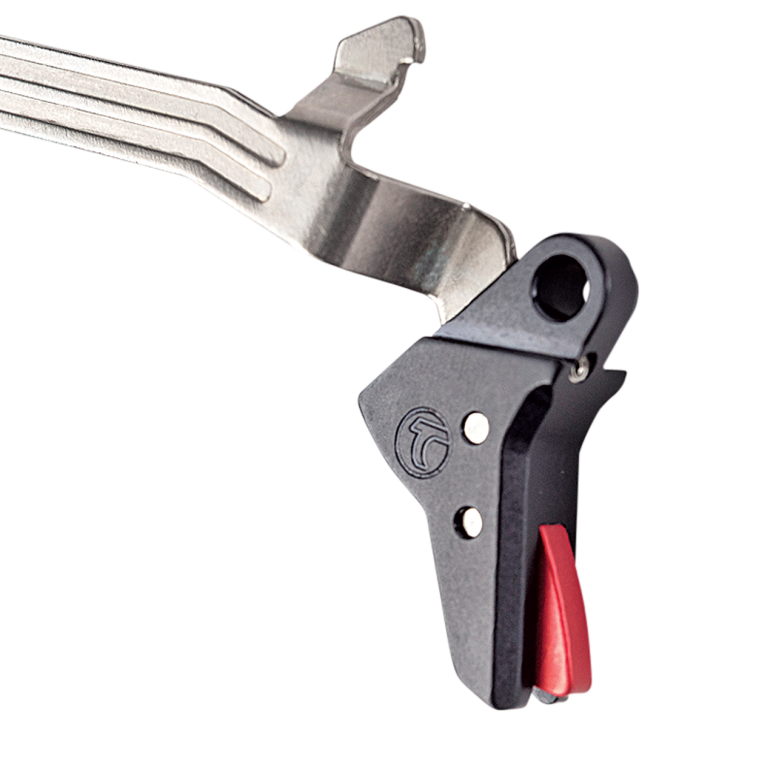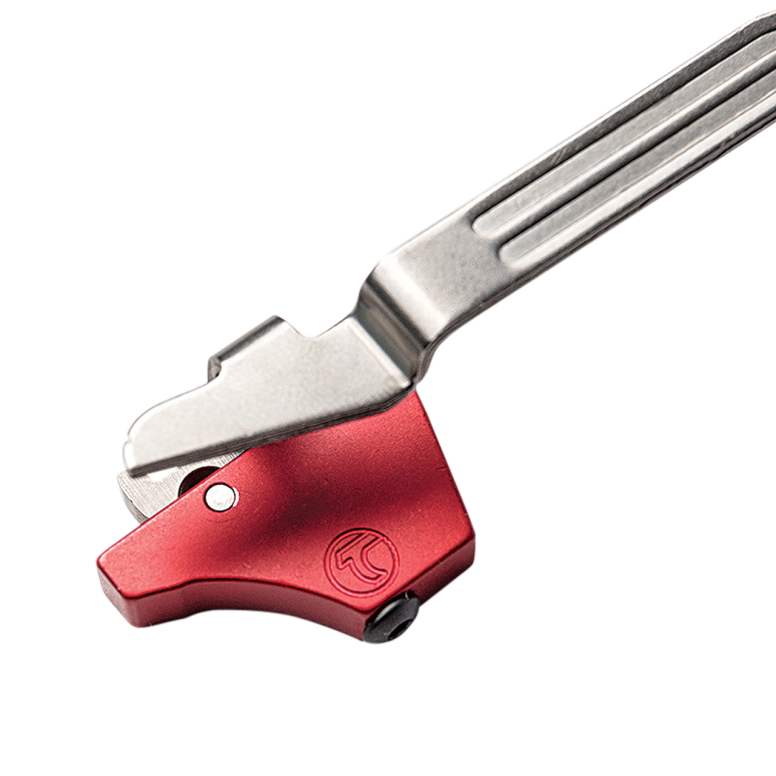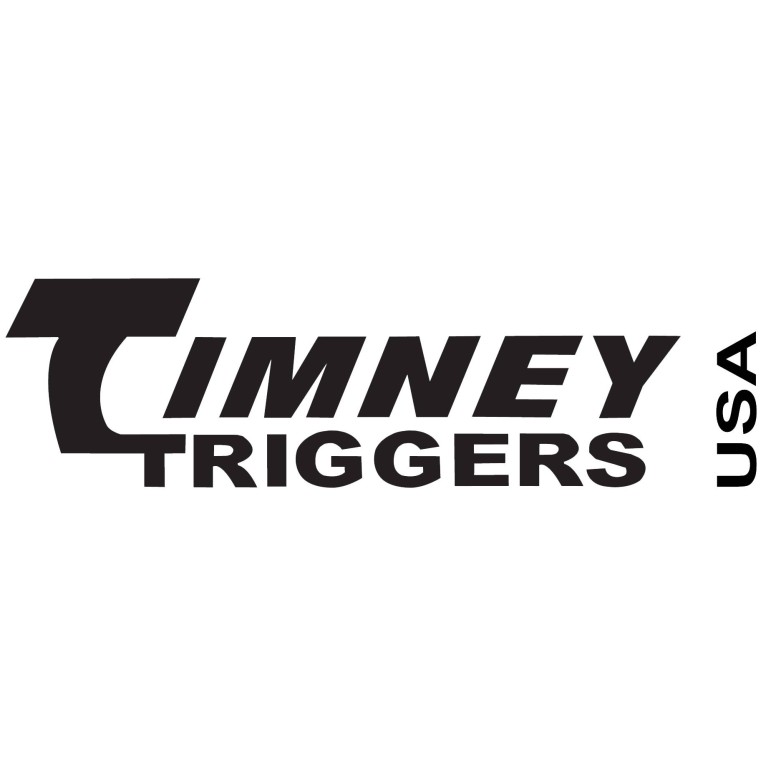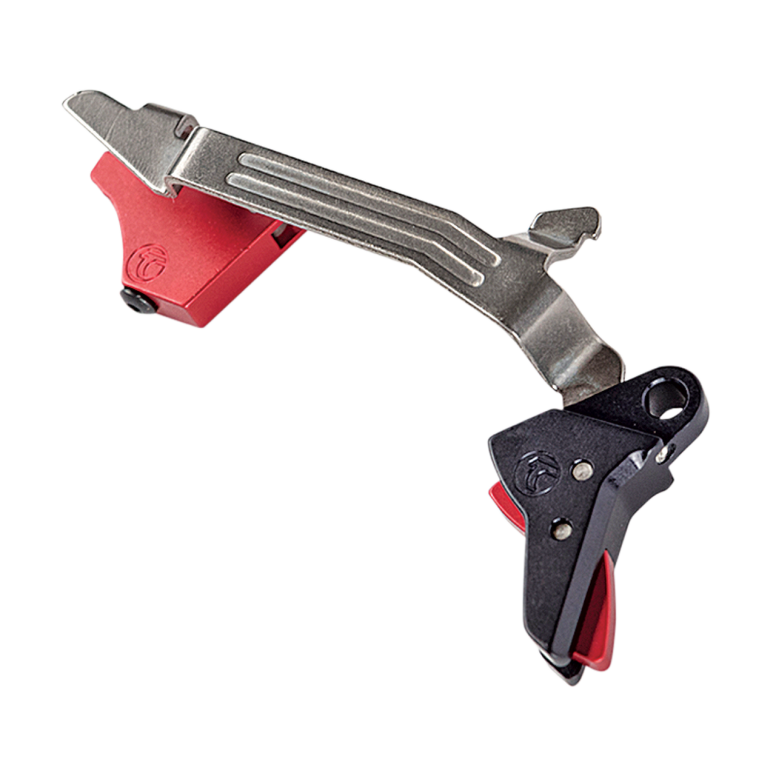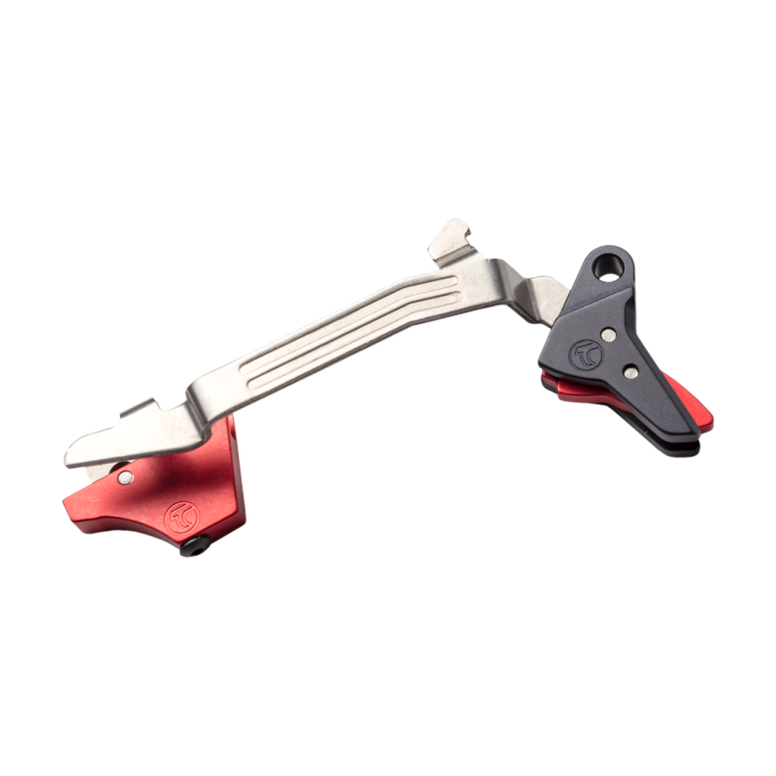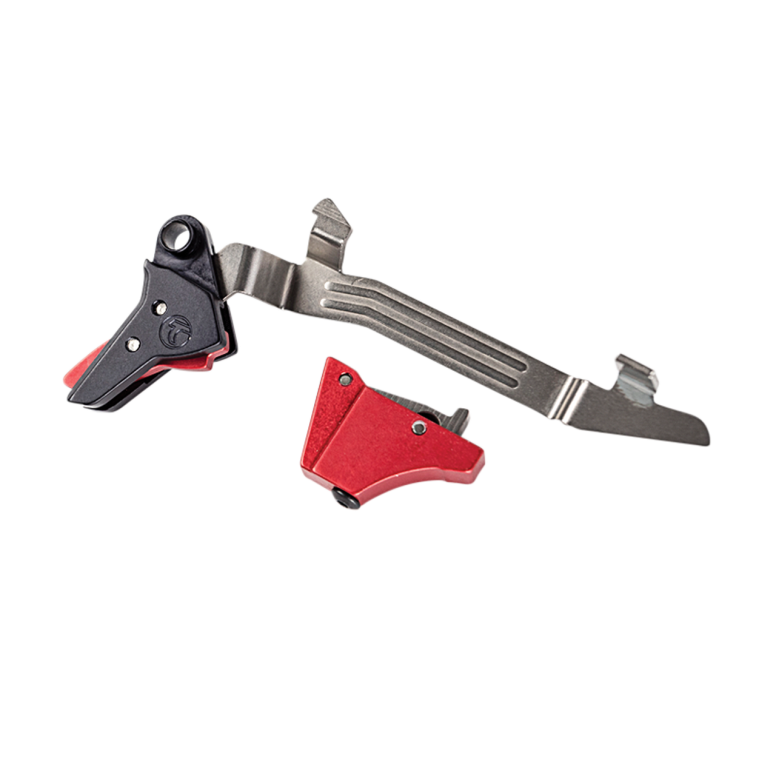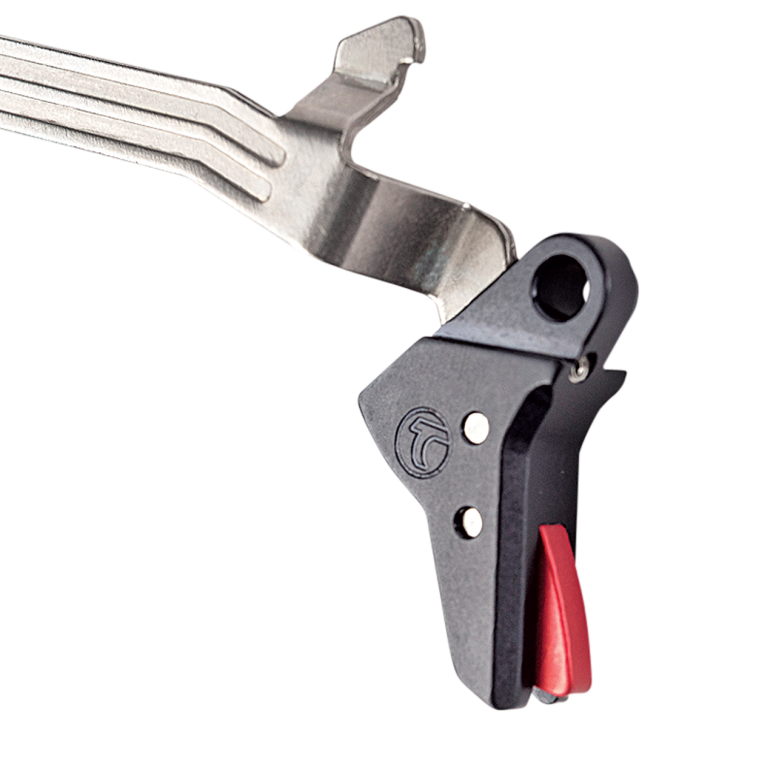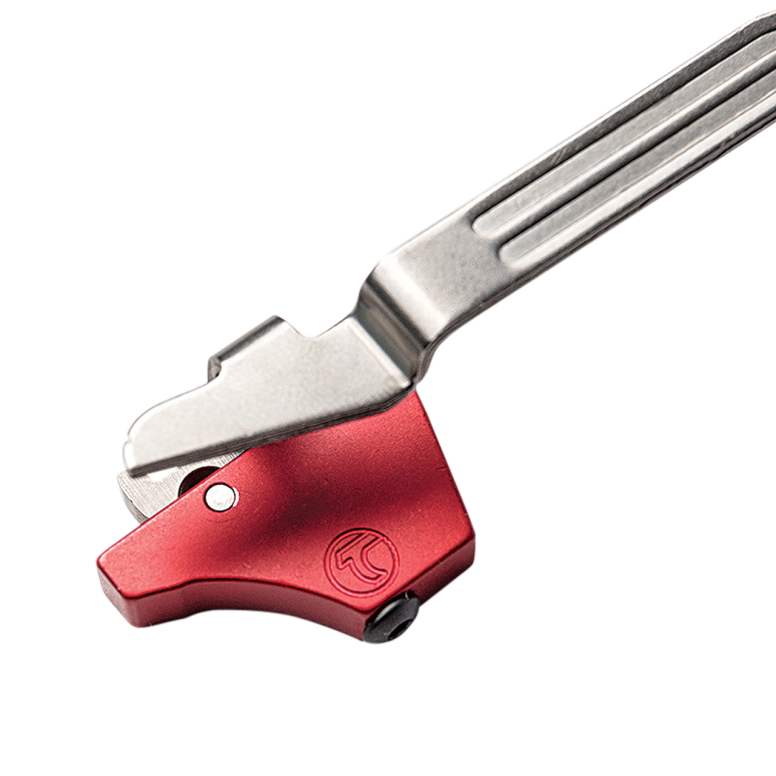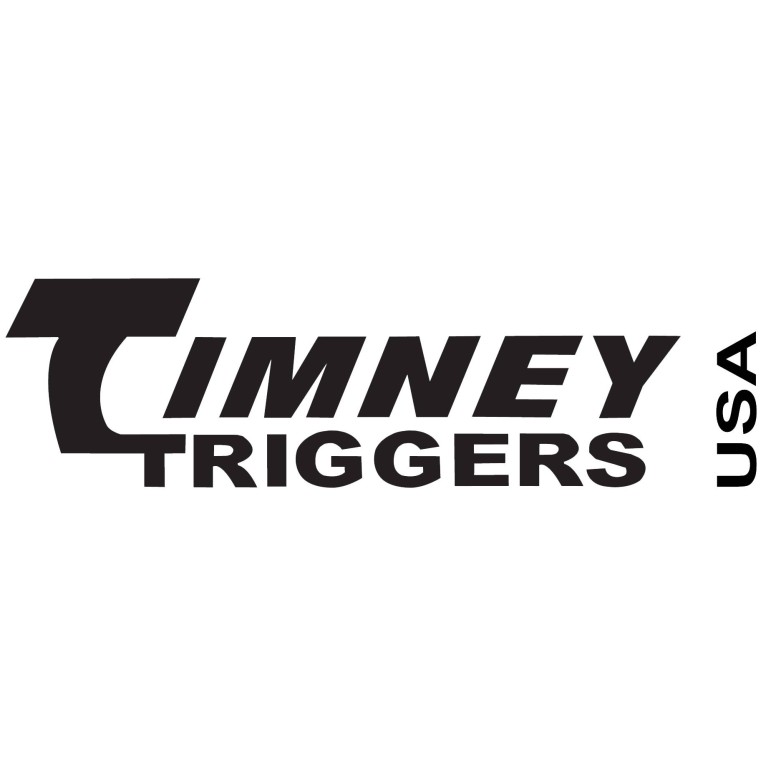 ---
Availability: In Stock
Product Code: ALPHAGLOCK5

Timney Triggers
Even though there's a lot to like about the Gen 5 Glock, one thing that could be improved is the trigger. However, many aftermarket triggers don't give you a guarantee on maintaining the reliability of your go-to handgun, but Timney Triggers designed its Alpha Trigger with reliability and safety in mind.
Each Timney Alpha Trigger is purposely designed to maintain the legendary reliability and safety of the Glock operating system, all while enhancing the trigger pull for greater performance. This trigger includes a Teflon-nickel-treated trigger bar and sear, along with an anodized-aluminum straight trigger blade. The factory-tuned components are built to give you a crisp, clean trigger pull that measures in at three pounds.
Other than these components, the Timney Alpha Glock trigger uses all of Glock ' s OEM components and springs. The trigger parts are easy to install, so you'll need no gunsmith to enhance your go-to Glock. You'll be making precision shots in no time.
The trigger is designed to fit Gen 5 models of the G17, G19 and G34.
DISCLAIMER: This product is not manufactured, authorized, endorsed, or warranted by GLOCK. GLOCK does not warrant or represent that this product is compatible with GLOCK pistols.
Product Specs
Color
Black
Upgrade For
Glock
Timney Triggers
Timney Triggers has been building the worlds finest triggers since 1946. The company's aim as one of the oldest and largest trigger manufacturers in the world, as well as being a family owned business for two generations, is to provide you with a lifetime of accurate shooting by manufacturing the very best quality precision trigger.
Show products